These days, most boats with AC generators have significant DC (12- or 24-volt) battery banks that need to be charged regularly by the generator. But often that process is horribly inefficient. The good news is that the fix is easy, simple, and relatively inexpensive.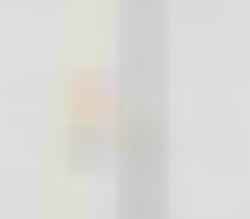 Setting up a rig to be safe and functional offshore is all about getting the details right. Here are some vital things to know and do.
John bored you to death with a lot of mast tuning theory in the last chapter, but here's the pay off: a step-by-step guide that will yield a good tune every time.
In Part 1 we got the mast upright in the athwartship plane so it was not leaning over to one side or the other. Now let's set the fore and aft rake and bend. But before we set off on that long and winding road we need to make sure we know what the destination is, and that's what this chapter is about.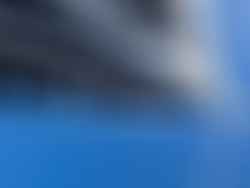 Getting the rig properly tuned is vital for any sailboat, but it's not easy to do right. John takes the mystery out of the process with a step-by-step procedure that works.
John takes an in-depth look at the benefits and drawbacks of carbon foam, liquid filled, and AGM lead acid batteries, and then reveals his thinking if faced with battery replacement today.
John recently replaced the house battery bank on Morgan's Cloud. But before starting the project he had a big decision to make: which battery type. Here's a look at the options he considered, starting with lithium.
The loads on a modern offshore cruising boat are substantial so we sailors need to really think about how we handle them. John discusses two common mistakes and what we can all learn from them.
Colin and Jean-Francois Eeman, Boréal Yachts' Managing Director, pick up where they left off in Part I and talk about Boréal's plans for the future—it's exciting stuff.
Eight years ago a new boat builder launched one of the most innovative cruising boats we have seen in a generation. Since then, Colin has been an eye witness to, and participant in, making those boats ever better. Now he and Managing Director Jean-Francois Eeman sit down to discuss what Boréal has accomplished and reveal some of their plans for the future.
John had been putting this project off for years, but it turned out to be easier than he ever would have believed possible. He shares how that happened and eight vital things he learned.
A recent tragedy, together with excellent work by Drew Frye over at Practical Sailor, has exposed a dangerous weakness in a snap hook used on tethers by many offshore sailors. John explains the problem and calls on manufacturers to take the lead on getting these hooks off boats.
The availability of comparatively inexpensive, and proven effective, AIS/DSC POB beacons means that all of us must think long and hard about what changes we need to make in our Person Overboard (POB) procedures. John and Phyllis share the recovery technique they will be practicing in future. The Quick Stop person overboard recovery maneuver has become the standard taught in most every safety at sea seminar. But how effective is the method really likely to be, particularly for short handed crews offshore? John takes a look.
Assuming that we have decided to buy and use auto-inflated lifejackets, we have yet another decision to make: Which of the two available activation devices should we select, hydrostatic or dissolved tablet? John interviews an expert and makes a selection.