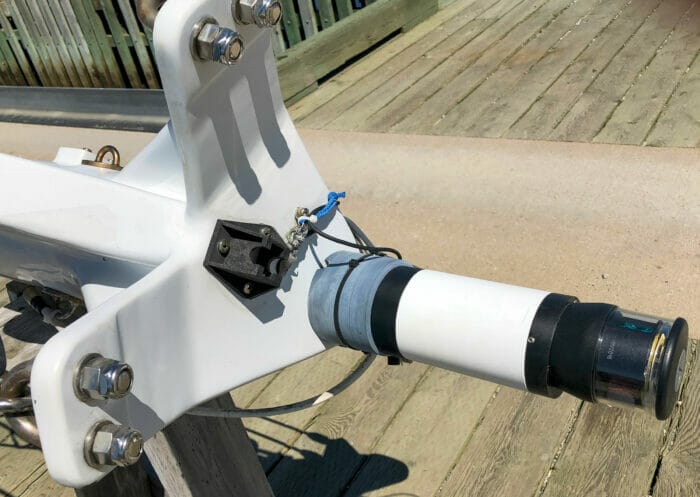 We have covered inspecting the mast, boom, and pole; as well as associated stuff like the chain plates and step; and the standing and running rigging.
Next, and while the mast is out of the boat, we definitely need to have a look at the wiring.
Not to worry, I have not forgotten that I promised a downloadable checklist. In fact, I'm working away on it in the background while I write these detailed articles that explain and amplify each line item on the list.
Let's start with mast-mounted navigation lights and associated wiring, which, on most offshore cruising boats, will include a tri-colour masthead light incorporating an all-around white masthead (anchor) light, and a steaming light about halfway down the mast.
And many boats will be equipped with deck lights. I have written a separate short article on that and lighting for night sailing, which we will publish soon.
To continue reading:
Or
Or