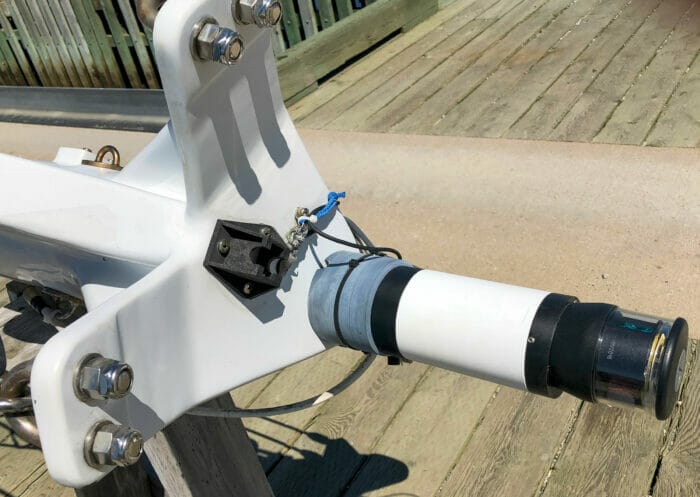 We have covered inspecting the mast, boom, and pole; as well as associated stuff like the chain plates and step; and the standing and running rigging.
Next, and while the mast is out of the boat, we definitely need to have a look at the wiring.
Let's start with mast-mounted navigation lights and associated wiring, which, on most offshore cruising boats, will include a tri-colour masthead light incorporating an all-around white masthead (anchor) light, and a steaming light about halfway down the mast.
To continue reading:
Or
Or