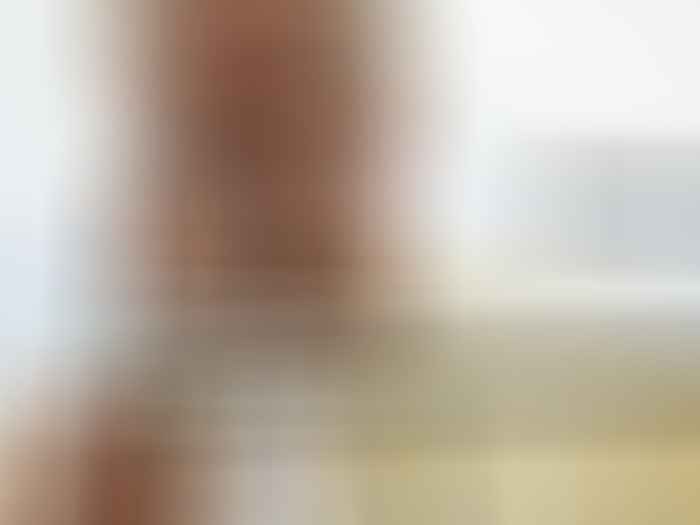 In Part 1 we got the mast out of the boat and worked for hours inspecting a bunch of stuff…and now we get to work some more.
Still, all this effort is worth it to prevent a gravity storm, so let's carry on.
And, just so you don't totally despair at the prospect of reading all this boring detail, don't forget that this is leading to the much-requested associated rig-inspection checklist.
Warning: just waiting for said list and not reading these in-depth inspection articles will irrevocably damage your mast karma…it's a known fact.
So grab a cup of highly caffeinated coffee and let's do it right. Deferred gratification is good for mast karma.
If you have not read the introduction to these articles, please do so now.
Wire Standing Rigging
Replacement Cycle
Wire standing rigging on an offshore cruising boat should be replaced every 10 years, or 30,000 miles, whichever comes first. The time requirement is because wire is more prone to corrosion than rod (see below).
This recommended replacement cycle can certainly be argued over, for example extended for boats sailing in fresh water, but our insurance company is most likely going to insist at 10 years, so I didn't bother to go there.
The above assumes good-quality wire made from 316 stainless steel and that the bottom terminations are compression-cone-type fittings like those from Sta-Lok, Hi-MOD or Norseman.
Swage Inspection
If, on the other hand, the bottom terminations are done with swages, which are vulnerable to salt water running down into them, as is common, we want to be extra diligent by first polishing off all corrosion and then inspecting them for cracks with a magnifying glass at least once a year.
And the top swages, while not as vulnerable, should receive the same treatment each time the mast is unstepped for inspection, as well as a good look any time we are up in a bosun's chair.
Compression-Cone Fitting Inspection
With cone-type fittings, the big question is whether or not to disassemble them for inspection. My thinking is that as long as we trust the person who installed them the answer is no, or at least no more often than every 10 years when the wire is replaced.
In the intervening period a good clean and polish followed by a careful inspection with a magnifying glass is, I think, adequate.
However, with a new-to-us boat I would disassemble the cone fittings to make sure that they were done right since it's pretty easy for the careless to put them together wrong. Note that if we disassemble we must replace the cone.
Wire Quality
Be aware that there is a lot of sub-standard wire out there so, when replacement time comes, shop carefully and buy from a reputable rigger you can trust not to sell you crap, not some discount shop.
Some years ago several of our members got ripped off with wire that immediately corroded badly and then, when they complained, were told that the problem was "electrolysis on your boat"—you can't make this stuff up.
Having used it for years for the headstays on our McCurdy and Rhodes 56, I'm a fan of Compacted Strand (DyForm) wire and, if you are anywhere close to Maine USA, here's a rigger you can absolutely trust.
Wire Inspection
Update May 2021
Eric Klem added: One technique when inspecting wire is to run your hand around it while it has a preload on it (before unstepping) and make sure it is still round, if it feels lumpy at all, you have a problem, probably a broken strand inside the end termination. Do this around any areas that could be higher stress such as at the exits of fittings and around spreader tips.
While the rig is on the ground we should carefully go over every inch of wire looking for broken strands or corrosion. A good way to check is to run a soft cotton cloth, that will catch on any imperfections, over all the wire.
Look very carefully at the point where the wire disappears into the end fittings. This is the place a failure usually occurs.
The rule here is: if in doubt, replace.
Rod Standing Rigging
I know, a lot of cruisers are rod rigging haters, and I get that. But still, the stuff does have some advantages, most notably low stretch and longevity. Anyway, if you buy a performance cruising boat, or most any boat with a carbon mast, you are likely to end up with rod, like it or not.
And, no, in most cases replacing rod with wire is not practical because all the fitting sizes and types tend to be different for a given strength. That said, sometimes replacement with Compacted (DyForm) wire is possible.
Anyway, here is what Phyllis and I have learned over 30 years of rod rigging ownership.
Replacement Cycle
I believe that with rod rigging, unlike wire, miles are a better measurement than time, since the material rod is made of (Nitronic 50 stainless steel) is almost impervious to corrosion and, therefore, failure is more about fatigue cycles.
And, further, unless abused (see below), rod pretty much always fails at the cold head.
Therefore, I will replace or rehead all rod rigging every 50,000 miles.
I'm reasonably confident that this is conservative, since I have never heard of a failure (except for those caused by abuse) at less, and I even know of one boat that went over 120,000 hard offshore miles on one set of rod…before dropping the mast over the side when a cold head failed.
We can save quite a bit of money by reheading, but that only works if we have enough length in the turnbuckle to compensate for the lost length—Navtec used to sell over-length turnbuckle barrels for this purpose, but I don't know of anyone who does today. Still, worth checking.
In most cases, reheading does not work for any shroud that goes over a spreader end, since the shortened length would change the spreader dihedral angle from optimal.
Testing
I could be wrong, but I don't believe that non-destructive die testing (NDT) of rod is much use. We had a cold head fail immediately after said testing.
That said, NDT testing may get your insurance company off your back when they start to insist that rod with light mileage on it be replaced just because it's over 10 years old.
Inspection
Every three years, when the mast is down, go carefully over every inch of the rod rigging.
Any rod that has been accidentally bent so that it's permanently deformed, even slightly, should be replaced immediately. I know of one boat that lost the mast due to ignoring what looked like a comparatively minor deformation that occurred when unstepping the mast.
In the same vein, rod that has suffered a cut or been dinged so that it shows even a small surface imperfection that can't be polished out should be replaced.
I have it on good authority (professional marine engineer with a lot of sailing experience) that even a quite small imperfection in the rod surface can produce stress concentrations that will severely weaken the rod.
The good news is that rod is so hard that it's surprisingly resistant to damage, even if abused. In fact, over my 30 years of rod rigging ownership I have never seen a ding that would not polish out.
After going over the rod for its entire length, clean off any grease on the cold heads you can access and give them a good lookover with a magnifying glass.
What you are looking for are cracks and/or imperfections. Also check that the cold heads are properly shaped and symmetrical. An asymmetrical cold head, like the one shown above, usually indicates that the technician did not cut the rod straight and/or did not leave enough metal protruding from the clamp to properly fill the die.
Some people will tell you that a cold head like this is OK, but given that said head will seat in the cup crooked and therefore load up in strange ways, I don't buy that and would always rehead or replace.
What about cold heads that are hidden under screw-on fittings, typically eyes? This is a hard one. Back in the day, said threaded eyes were secured by "dinging" them. These days they are typically secured with red Loctite.
In the former case, we need an expert rod rigger to get the ends off since they will need to be replaced. In the latter, I guess we could heat the fitting (very carefully) and unscrew them for inspection and then clean with acetone, then prime, and finally redo the red Loctite.
All that said, given all the ways we could screw this up and the potential gravity storm if we do, I have always left secured eyes alone and just stuck with the above replacement cycle.
That said, if you buy new rod rigging, check that the rigging shop has not forgotten to properly secure any screw-on eyes by putting two wrenches on them and trying to unscrew.
Securing with red Loctite is a fiddly business, the success of which can be thwarted by grease or TefGel contamination of the threads, but if they did it right you should not be able to budge them when applying a gentle amount of force.
How much is "gentle" in foot pounds? I have no idea, but if you use common sense and wrenches with no longer than 8-inch handles, I can't see a problem. Obviously, if the fitting budges we will need to redo the Loctite.
Finally, we should lubricate all the cold heads. Some riggers use TefGel but I prefer grease.
I'm betting that over half the boats out there with rod rigging have dry cold heads, so if you get a new-to-you boat or new rod, do not forget to lubricate the cold heads, since it improves the way they seat and also makes it easy to slide them out of the cups for future inspection. Does the grease prolong the life of the head? Don't know, but it can't hurt.
Abuse
All of the above is fine and good on rod rigging that we have owned from new and therefore know has not been abused, particularly if the rod came from a rigger we trust. But what about rod on a new-to-us boat?
The problem here is that I'm reasonably sure that it's pretty much impossible to detect the results of at least one modality that can severely reduce the life of rod rigging: Allowing it to flap around loose.
This is why all boats, with the possible exception of wooden ones, should be tuned so that the lee shrouds are not loose when hard on the wind and fully loaded—applies to wire standing rigging, too.
And, for the same reason, adequate tension should be kept on the backstay when not sailing so that the headstay won't pump.
The problem comes when we buy a boat from the inexperienced or uncaring.
I think this is a big enough problem that we are replacing all the rod rigging on our new-to-us J/109, even though it is just six years old, because we discovered that she had been stored over at least one winter, and probably two, with the mast in—never a good idea, in my view—and with a defective backstay adjuster that would not hold pressure—just imagine how that rig must have pumped, day in and day out!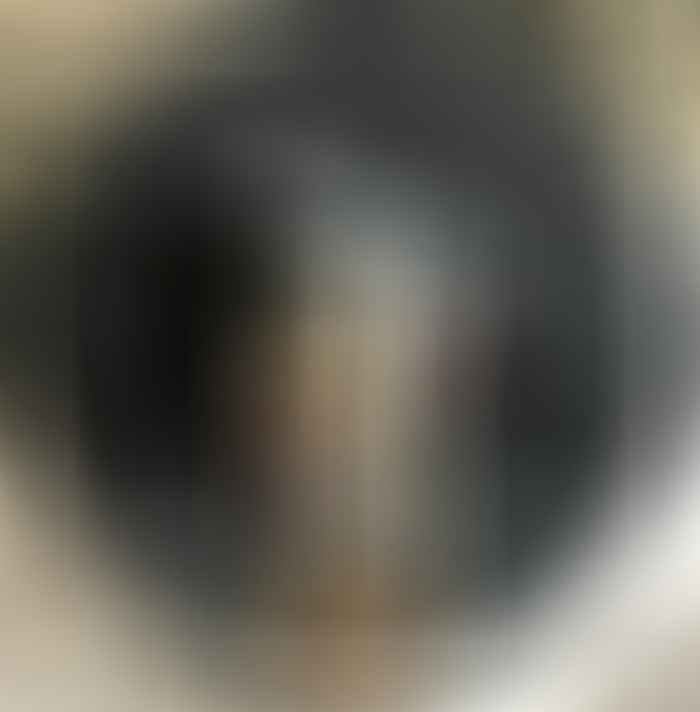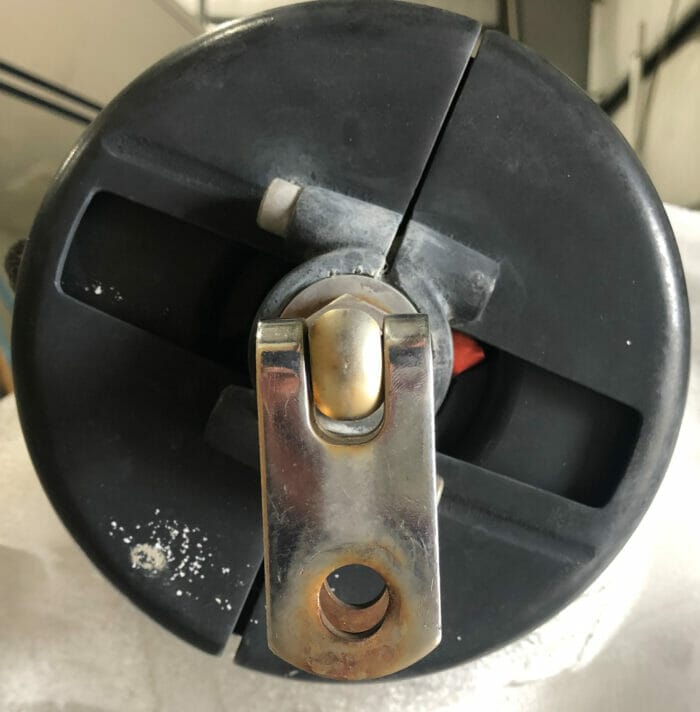 The point being that it's wise to budget for rod replacement (we had) when buying a used boat equipped with it, and if there is any doubt, replace it.
Turnbuckles
Now the mast is out of the boat, it's time for the turnbuckles to feel some serious love.
Replacement
First off, if they are are over 20 years old, or have more than 60,000 miles on them and have any stainless steel parts, replace them with new or, at the very least, have them NDT tested. Same thinking as the mast tangs, see Part 1.
Inspection
If not up for replacement, every three years disassemble them completely, clean the old grease off really well, and go over them carefully with a magnifying glass looking for imperfections.
Pay particular attention to any parts (usually the toggles) that have been fabricated by forming (a polite word for bending) a piece of flat stainless steel plate.
Some years ago we found a crack on the formed area of a Navtec turnbuckle that would have cost us the rig if we had not spotted it in time.
Once inspected, grease the threads and reassemble.
Toggles and Links
And while we are being detail freaks about the turnbuckles, don't forget other toggles and any solid links in the rig. Both should be replaced at the same time as the turnbuckles and inspected on the same schedule.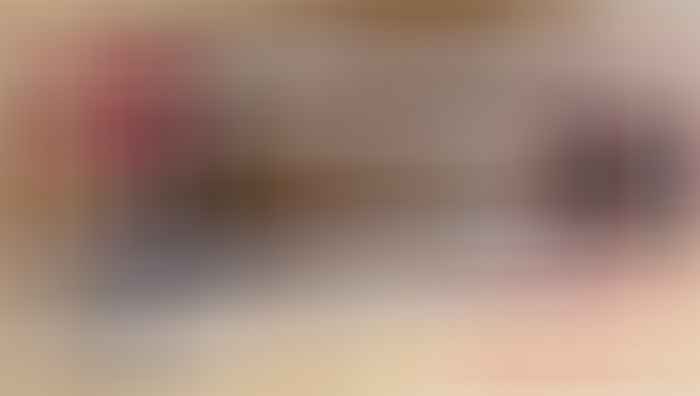 Hydraulics
Inspection
If the mast has a hydraulic vang or backstay adjusters, carefully inspect the rods for dings which will eventually damage the seals and cause leaks. Small dings can be polished out. Big ones will require a new rod.
We should also regularly check on the deck around the rams and control panels for any drops of oil. If we find even a single drop, we need to get the offending unit serviced sooner rather than later—wishful thinking and time will not fix a leaking seal.
Other than that, there's not a lot we amateurs can do with this gear.
Regular Service
Whatever happens, the entire unit, together with the pump panel (if separate), should be serviced and resealed every 10 years or 30,000 miles, whichever comes first, by a good hydraulic shop that has experience with that brand.
At the same time, all the oil in a system with a remote panel should be replaced and the filter changed.
We followed this maintenance schedule on our McCurdy and Rhodes 56 and never had a failure.
If you decide to have a go at this yourself (I don't recommend it) be aware that hydraulic vangs (and some backstay cylinders) are pumped with enough pressurized nitrogen gas (to hold the boom up) to shoot the rod through a concrete block wall (or you) if disassembled before the pressure is vented.
Replacement
Generally, if serviced regularly, hydraulic rams and the associated panels last for a very long time. When we sold our McCurdy and Rhodes 56 the panel and two out of three rams dated back to her launching in 1986 and were just fine.
However, about five years after we bought her, one of the two backstay rams started slowly leaking. We had it fixed once, but within a month it was leaking again, indicating that the surfaces the seals bed against were marred in some way. We replaced the ram.
A good rule with hydraulics, and many other things, is two strikes and you're out.
The other thing to be aware of is that to fix small free-standing cylinders is quite difficult and expensive when compared to the replacement cost, therefore, if they start losing pressure, it's often better to just replace them and not mess with repairs. This is the course we took with the backstay adjuster on our new-to-us J/109.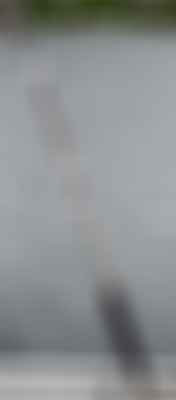 Backup Turnbuckles
While hydraulic backstay adjusters are far more reliable than many cruisers believe, if they are used on a cruising boat they should always be fitted with backup turnbuckles that can tighten the rig if the cylinder fails.
Mechanical Vangs
Every three years, while the rig is out, mechanical vangs should be taken apart, cleaned and checked over carefully, and then reassembled with TefGel between any dissimilar metals and McLube Sailcoat spray on the rest of the moving surfaces, with the exception of the spring which should be greased.
Use OneDrop on the sheaves and not WD40 (stuff does not belong on a boat), as some older manuals will call for.
Also, check the control line for any wear or chafe.
With both types of vangs, check for any play in the clevis pins and, if found, have a good machine shop tighten it up, as I detailed in Part 1.
Summary
So how many cups of coffee did you drink to stay awake? Seriously, I do get that some (maybe most) of this stuff is deeply boring, but, on the other hand, rigging gear failures are far from boring…and no fun at all.
Anyway, make sure you have plenty of coffee beans left since we have at least one, and possibly two, more parts to get through on rigging inspections before we get to the pay off: the checklist.
Comments
We had some great comments to Part 1 that filled in things I missed and generally added huge value, so please keep them coming.
Also, if you have any solid information that conflicts or confirms the replacement intervals I have recommended above, I'm all ears.
Further Reading