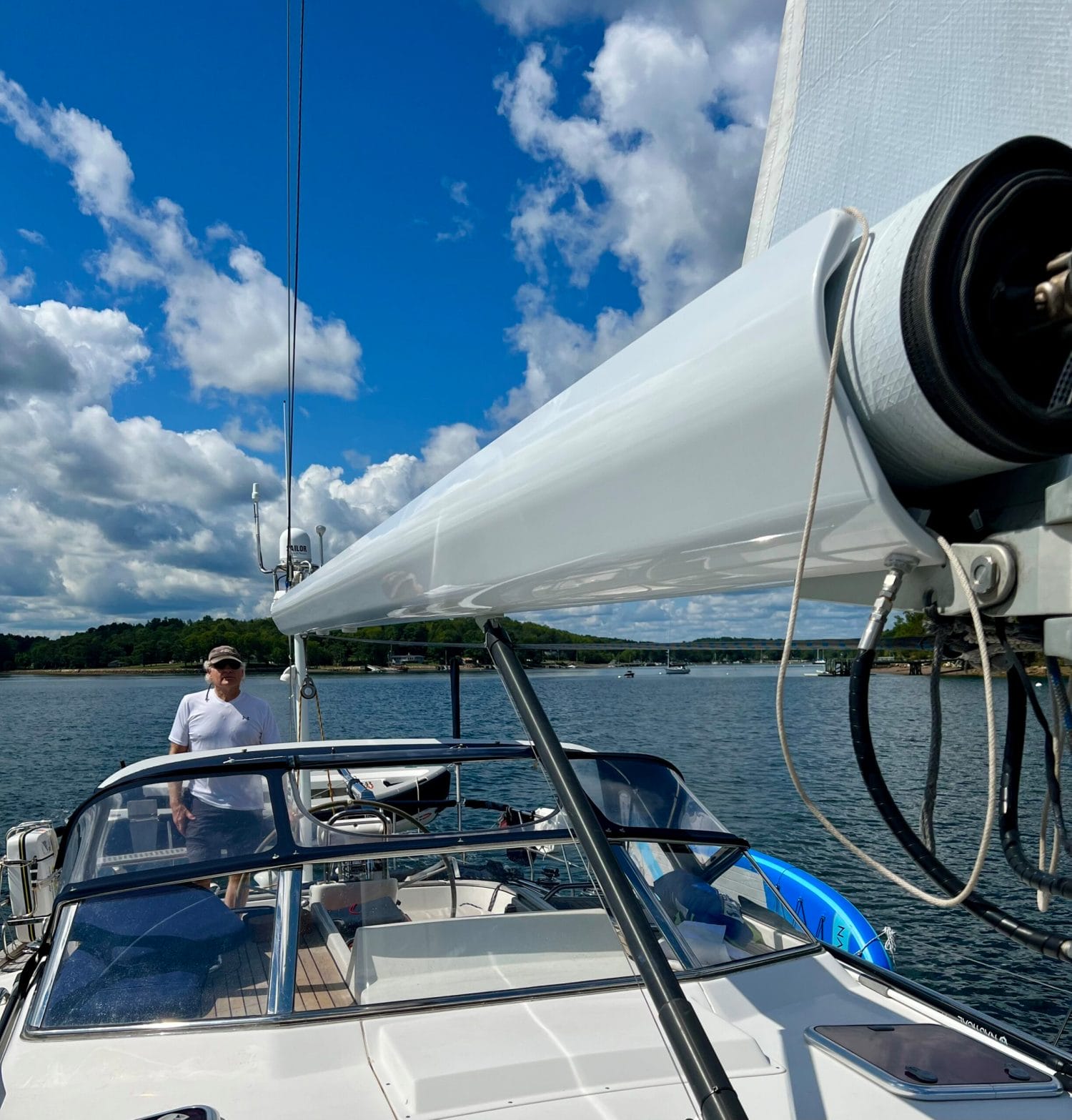 The tragedy on the CNB 66 Escape, in which Volker-Karl Frank and Annamarie Auer-Frank were fatally injured while attempting to shorten sail in a gale with in-boom roller reefing, got me motivated to take a deep dive into the benefits and drawbacks of each of the three primary options for mainsail handling.
Before writing, I:
Read through many comments from owners of both automated systems and slab reefing.
Interviewed my friend Hans who has owned and done challenging ocean passages with all three systems.
Went out with Hans on his Far 56 Pilothouse Cutter for a demo of his in-boom system and produced a video.
Had a very interesting email exchange with John Kretschmer, (John-K) who has slab reefing on his beloved Quetzal, but has done a trans-Pacific (California to Hawaii) and five East Coast to Caribbean voyages with in-boom systems, and even made some illustrative videos for Forespar/Leisurefurl in the past.
Over the years, talked to many other owners of all three systems.
I also have personal experience with both automated systems, albeit limited, and, of course, some 50 years of using slab reefing offshore while racing and cruising on all kinds of different boats, ranging in size from a Sea Sprite 23 up to our previous boat, a McCurdy and Rhodes 56.
Rank By Criteria
Analyzing the advantages and disadvantages of each system turns out to be surprisingly complicated, so to simplify things let's use the following criteria to rank each system on a scale from one to five, with five being the best in that criterion:
Convenient to use
Low physical demands
Low skill required to use
High reliability
Easy to repair
Fault tolerant
Good sailing performance
Reasonable cost
Low risk and safe to use
Personal Needs and Wants
Of course, the problem with any scoring system like this is that we all have different needs and wants. For example, I might put safety first, another person cost, and a third person performance—all are valid ways to look at this, as long as we are realistic about the downsides of each option.
So I have also created a spreadsheet where each of us can weight the above criteria, much as I did with anchor selection.
To make this weighting easier, I have included my thoughts on factors that affect weighting at the end of each criterion.
I also assumed that each system is best-in-class designed, engineered and installed, since it's stupid to reject a system and buy a different one just because the incumbent was a poor example of its type.
The whole idea here is for each of us to come up with the system that's best for us, rather than turning this into the bullshit of "mine is best" so typical on forums and YouTube.
Let's do it:
To continue reading:
Or
Or