Staying in the cockpit of a sailboat most of the time at sea and not getting out on deck often is not a good idea or safe.
These days, with all the focus on the latest whiz-bang gadgets, many sailors are forgetting to think about and spend money on their boat's primary means of locomotion. In this post we look at why spending time and money on good sails is vital. Not only is a boat that sails well more fun, it's also a lot safer.
Many sailors have de-emphasized their mainsails, in some cases to the point where the main is the first sail to come down when the going gets tough and often does not even get set in the first place. This is a mistake and potentially dangerous.
When we have a problem on our boats, it's always tempting to try to fix it by adding gear, but often a better approach is simplification. We look at mainsail hoisting as an example and provide several tips to make the job easier.
Several members have asked for a post on how many reefs are optimal. But the answer is deeper (ouch) than that.

How to reef a sailboat easily and quickly without getting frightened or wet.
If you want to reef from the cockpit, you have to do it right. Colin shares how.
Reefing is one of those areas where the devil really is in the details. Over the years we have answered dozens of questions about reefing. In this chapter we highlight a few of those and provide our answers.
There are probably more myths and downright wrong recommendations published about reefing than any other subject. In this chapter John exposes one of them and then goes on to explain how to do it right.

John believes that any boat over about 45 feet that will be sailed shorthanded needs lazyjacks. In this chapter he describes the lazyjack system that allows him to set, reef, and strike Morgan's Cloud's 600-square foot mainsail without resorting to complex gear like roller furling masts or booms.
Do you need a topping lift? John shares how to decide, and how to rig it if so, as well as a cool hack to reduce topping lift related chafe and noise at sea.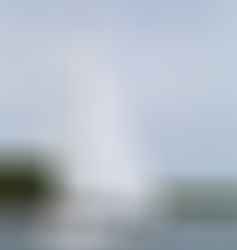 12 reasons that the true cutter is simply the best rig for short-handed offshore voyaging. And even if you don't have a cutter, this chapter can help you make your boat easier to sail and faster too.
When does the cutter rig make sense, both when buying a new boat and considering a conversion? We have a simple decision-tree to make things simple.
Now we get to the nitty gritty: How to convert your boat to a cutter rig and how to make existing cutters better.
Which of the three common cruising rigs is best? Like so many things around voyaging, all three have advantages and drawbacks. John takes a deep dive that will help you pick the one that's right for your needs and then shares his two favourites, one for offshore and one for inshore.