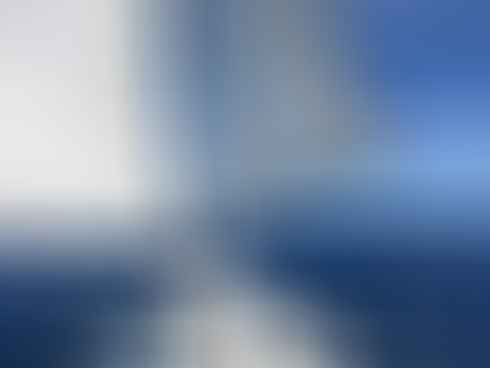 Having looked at ways to improve boat speed, comfort and safety when reaching in the last chapter of this online book, it's time to look at what can be done once the wind comes right aft—beyond 150° apparent wind angle (measured from the bow).
If we do nothing, the headsail gets blanketed by the main and starts collapsing and filling with a bang every ten or twenty seconds, which is not only hard to live with, but will do the sail no good at all in the long run. Also, boat speed will drop drastically and the boat will start to wallow uncomfortably into the bargain.
As these are the sort of conditions that you can expect on a downwind trade winds passage, it's time to do something!
I'd argue that, if you work on your skills for poling the headsail out, that it's the best way to go (particularly when the wind is up).
The method that we use is slightly more complicated than some others in that we use an additional sheet, but it has real benefits over more basic methods and has worked perfectly for us over many thousands of miles.
To continue reading:
Or
Or