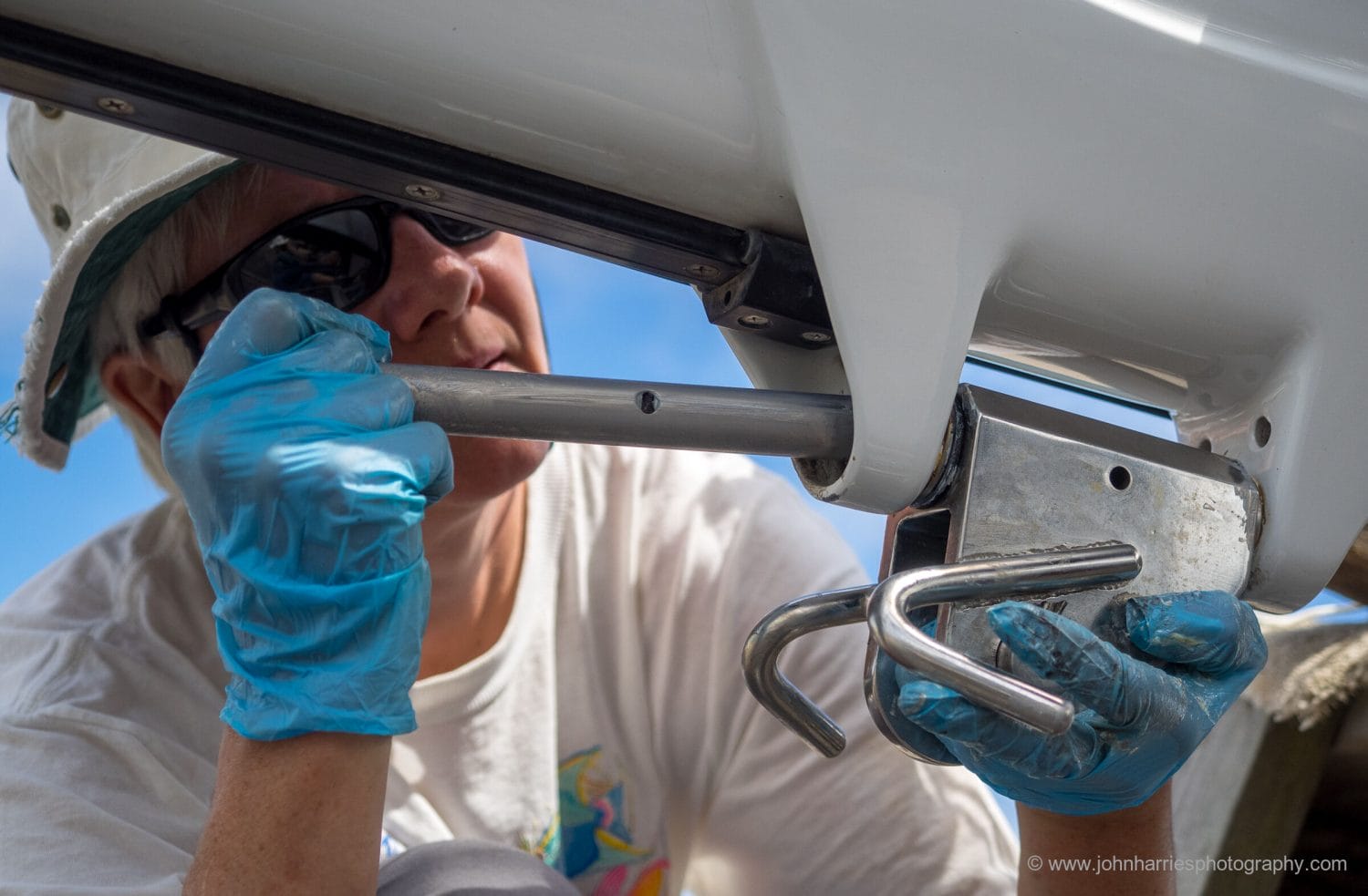 This is the first of five chapters on rig maintenance and inspection ending with a downloadable check list.
Interval
The absolutely longest interval between unstepped inspections is five years, and three is way better. And boats that do a lot of mileage should unstep every 30,000 miles—equivalent to a circumnavigation.
Yeah, I know, many owners don't do it that often and some never do.
But, as I have written often enough to make you readers want to puke:
Seamanship is the fine art of actually doing what is a pain in the ass to do.
So let's get those masts horizontal, before a gravity storm does it for us, and dig in:
To continue reading:
Or
Or