The rig checklist is ready for download and links to five articles of in depth inspection tips and advice on fixing the problems you find.
It's easy to feel competent when things go well at sea in a yacht, but the real learning begins when stuff goes wrong.
Load dumps on a cruising boat are dangerous. Here's how to prevent them, including some special tips for "drop in" owners.
Load dumps are an intrinsic danger with lithium batteries installed on cruising boats. Here's why, and why we need to fix it.
Modern sail-handling system have made offshore sailing safer and easier, but they also demand regular inspection and maintenance.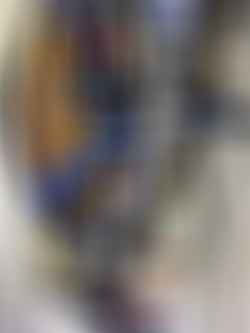 Offshore sailboat safety regulations call for a soft wood plug to be adjacent to every seacock, but does that make sense?
After years of dreaming, it's time for the first round of financing so this boat can get built.

At first glance, autopilots and vane gears cost about the same, but the reality is more complicated, and important to get right.
Inspection, repair, and replacement tips for mast navigation lights, wind indicators, and lightning protection systems.
It's a common misconception that battery-supplied electrical systems are safe because they are low voltage. That's wrong. In fact, there are high fire risks. Here's why, and what to do about it.
Self steering windvanes have a reputation of being hard to use. Reading these tips can fix that and make us love our windvane. The Adventure 40 specification for the rudder and steering gear, as well the self steering the boat will be equipped with as standard.
Most production cruising boats are fitted with inadequate DC electrical systems. Let's fix that.
Inspection, repair tips and replacement cycles for offshore cruising boat running rigging.
It's possible to own a family cruising sailboat for a total cost of ownership over 5 years of just US$30,000. Already at the two year mark, Matt and his family share how they did it.