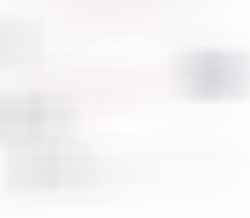 We just rolled out a new and much improved comment system with many cool features.
Do you need a topping lift? John shares how to decide, and how to rig it if so, as well as a cool hack to reduce topping lift related chafe and noise at sea.
These days we are seeing more and more gear added to boats, much of it AC supplied through inverters from the battery, that demands current (amperage) way higher than even dreamed of a decade ago. But will our electrical system buckle under the load? Here's how to figure that out ahead of time.
Rigid vangs were once only seen on racing sailboats, but cruisers can benefit, too. John explains why, how to choose between the two types (mechanical and hydraulic), as well as how to fit and use one safely.
There's a lot of unreliable poorly-supported gear in the marine electronics space, so John gets super excited when he finds kit that goes against that trend, and even more so when it reduces an intrinsic danger.
An analysis for any live-aboard cruiser who is considering a lifestyle that will require more than about 250 amp/hours at 12 volts (3 kWh) of electricity daily.
A couple of commenters kindly said that the last group of videos we published about our engine room, workshop and chart table were pretty useful, even for those who have no interest in buying our boat, so hopefully these will be the same.
We are increasingly hearing about induction cooking on boats being the next big thing, and green, too. But what are the real numbers? John takes real world measurements and a deep dive into the results.
In this third and final part, I'm going to share what I learned from grilling Chrysadev, the company that developed and makes eWincher, about reliability and service.
And then I will wrap up with a summary that will help you decide if eWincher is right for you.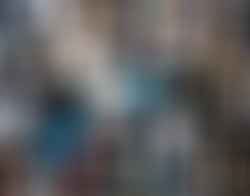 We have written a huge amount about Morgan's Cloud over the years, but have not shot much video of her. Putting her on the market has inspired us to shoot a bunch. Lots of tips that will be useful to any boat owner.
In Part 1 I shared our experience with eWincher on Morgan's Cloud over this summer. In this follow up article I'm going to compare eWincher to electric winches as well as three competing products.
Here is something totally and utterly banoodley, gob smackingly, amazing.
The eWincher is a breakthrough product, but is this expensive piece of kit something you need? John tests it thoroughly on a 56-foot sailboat and then takes a deep dive into its capabilities.
In all my years of living and voyaging in hurricane-vulnerable places, I have never seen anything like the graphic above. Anyway, it looks like Teddy might come and visit us here in Nova Scotia early next week, and even if he doesn't I can't believe we will get through this season
So what's the best way to rig a boat, or the best hull design for offshore sailing, or the best place to mount electronics? There are no single best answers for any of that, but one thing for sure, lazy thinking and following the crowd does not yield good outcomes, or boats. John shares some tips on how to think about this stuff to arrive at the best solution for you.