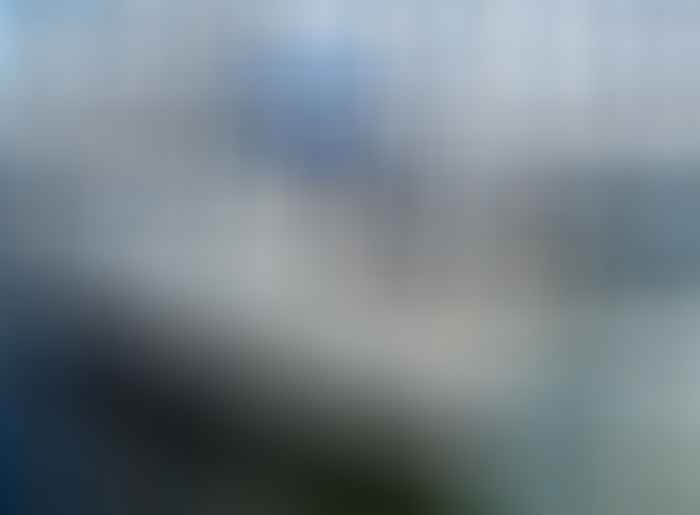 I'm going to use the Outbound 46 as a base to write about optimal deck layouts for sailboats. Information that will help anyone to either select a good deck layout when buying a boat, or fix a screwed-up one on a boat they already have.
Good Deck Layouts Are Rare
That last sentence may surprise many since it would be logical to expect cruising sailboats to have good and functional deck layouts, but as an ex-sailmaker and longterm racer, the thing that never ceases to amaze me is that most boats, particularly those marketed as cruisers, come out of the yard with the rig and deck gear set up so poorly that actually sailing them is nothing but a huge chore, and it takes years for even a knowledgeable owner to sort things out—just read Colin's trials and tribulations with the rig on his Ovni 435 to see what I mean.
This is so bad that I'm pretty sure that the popularity of in-mast and in-boom mainsail furling systems is in large part because most boats are so poorly set up for reefing that owners have been scared off simple and robust systems and toward complex, fragile, and expensive ones.
I will also write, once more, about speed. I know, we are cruisers, so why do we care? Well, up to you, but to me if we are going to really cruise under sail, rather than just motor around with an oversized flag pole and occasionally unroll a sail attached to it as we see so often these days, we might as well do it properly.
Seriously, a well set-up boat, efficiently reeling off the miles under wind power alone, is one of life's sublime pleasures, and knowing that we can control the rig and shorten sail quickly and efficiently without automation or brute strength is the cherry on top.
Let's look at how to do that:
To continue reading:
Or
Or