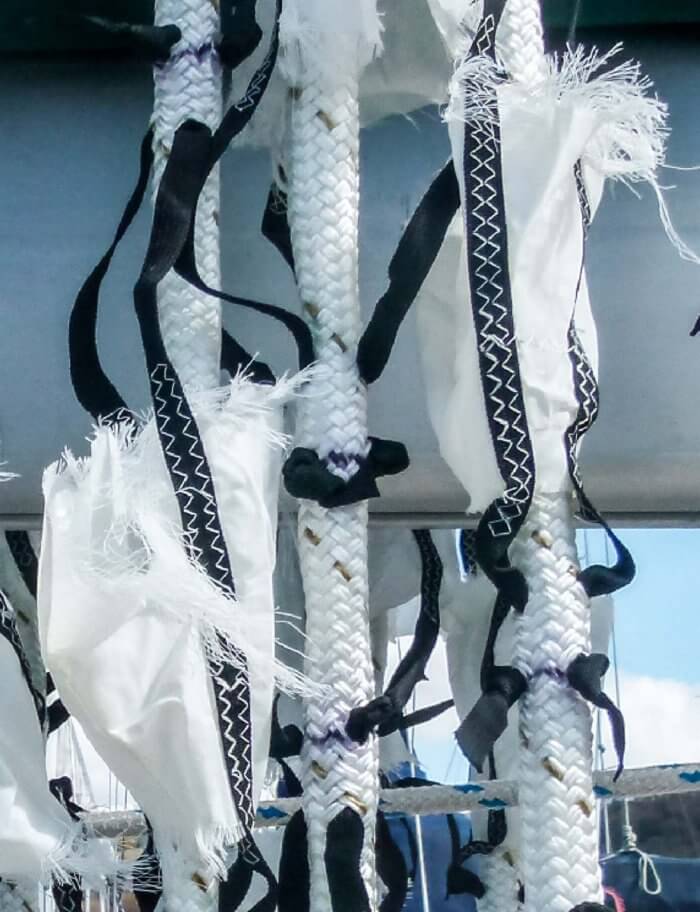 In the last few years there have been at least two well-publicized cases of series drogues, based on Don Jordan's research and design, deteriorating after as little as ten hours' use in strong gale and/or storm conditions. And who knows how many other cases have gone unreported.
The Problem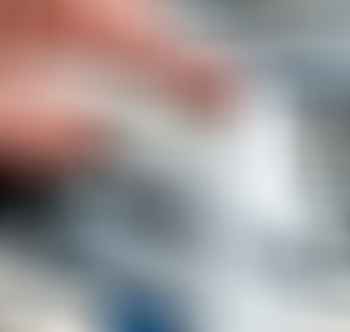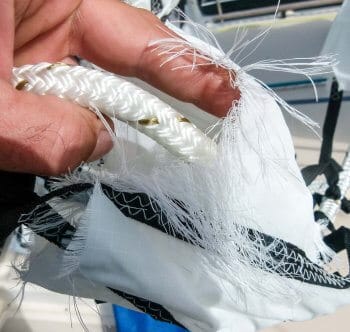 The problem is that the cones fray at the edges, to the point that it is questionable whether the drogue would function as intended in another deployment.
That said, I need to make clear that, as far as I know, this problem has not resulted in any actual storm damage to boats.
This problem is of huge concern to Phyllis and me, both because we recommend the Jordan Series Drogue™ (JSD) as the ultimate storm survival device, particularly for short-handed crews, and because we own one ourselves.
Research
Given that, I have had email conversations about the problem with:
Dave Pelissier, owner of Ace Sailmakers, manufacturer of the Jordan Series Drogue™.
Stuart Letton, owner of one of the drogues that deteriorated badly over a comparatively short deployment, albeit in a nasty blow in a nasty piece of ocean.
Roddy Coleman, principle at Ocean Brake, who make series drogues based on Don Jordan's designs.
Tony Gooch, hugely experienced offshore sailor, including a single-handed non-stop circumnavigation via the Great Capes, who has deployed (and maintained) a home-built series drogue multiple times in very heavy weather. Tony also inspected serial-circumnavigator Jeanne Socrates' drogue, the other publicized failure, and shared his observations.
Here's what I learned, together with what Phyllis and I intend to do about our own JSD:
To continue reading:
Or
Or