Many of us buy storm survival gear, throw it in a corner of the lazarette, and head off to sea congratulating ourselves on our foresight and seamanship. But when we do that, we have not really prepared for a storm at sea. In this introductory chapter I explain why having a real storm survival system is so important.
Before discussing the actual nuts and bolts of our gale and storm survival gear and strategy, I'm going to write a bit about the goals that Phyllis and I keep in mind when we are putting together gear and thinking about strategy for dealing with heavy weather at sea on our own boat, Morgan's Cloud—you can't set a course until you know what the destination is.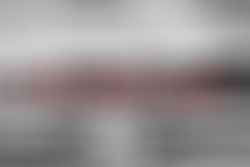 The most common reason for yacht abandonment at sea is being capsized by a rogue wave. But is rogue a good description of these boat-killing waves? And are there things we can do to reduce roll-over risk?
There are few subjects that offshore sailors like to discuss and argue about more than which is the best storm survival strategy and related gear. But it's time to stop the debate because it's a solved problem.

You went out and bought a Jordan Series Drogue, but now you need to put together the gear and procedures to get it safely deployed when you need it and in this chapter I share exactly how to do that.

John analyzes two alternatives to chainplates for attaching a series drogue to our boats.
The storm struck, you deployed your Jordan Series Drogue and rode it out without problems, but now the wind is dropping and it's time to retrieve the drogue so you can get sailing again and head for port before the next blow hits. But you are shorthanded and tired and the task seems insurmountable. In this chapter we share our tested method for drogue retrieval.
There's always more than one way to skin a cat—or retrieve a Jordan Series Drogue—so when Hal Roth, a man with 200,000 miles and three circumnavigations under his belt, makes a suggestion, we listen.
There have been a couple of well-publicized cases of series drogues, based on Don Jordan's research and design, deteriorating after as little as ten hours' use in strong gale conditions. John investigates and shares what he intends to do to upgrade his drogue.
Some of us write about extreme heavy weather survival at sea based on a few experiences accumulated over decades, combined with not a little guesswork and conjecture. And then there's Trevor. Few offshore sailors have even one-tenth the first-hand survival storm experience that Trevor shares in this article.
Anyone who goes to sea needs to read every word in this chapter with great care and attention.

Trevor Robinson updates what he has learned about using and maintaining a series drogue built to Don Jordan's design. This is not theory, but true testing over a gruelling circumnavigation in the Southern Ocean, including multiple deployments in gale and storm force conditions. Anyone who goes to sea in small boats will benefit from reading this.
Theory is great to learn from but real world experience is always better. In this chapter I relate an email interview we conducted with a reader who survived a killer storm south of New Zealand using some of the techniques that I have discussed in this book. It's a long chapter, but read it carefully because doing so and acting on the information could save your life.
Continuing on with the theme of learning from the best, this chapter is about the many things we learned from Tony and Coryn Gooch about storm survival and drogue retrieval—they know what they are talking about after decades of voyaging in some of the toughest parts of the world's oceans and Tony's single handed non-stop circumnavigation.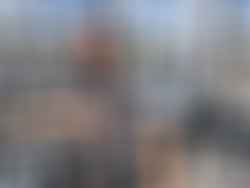 We strongly believe that the series drogue designed by Don Jordan is the best storm survival option. A belief based on good science and interviewing some of the best offshore sailors of our time about their experiences. John continues that learning and data gathering process in this article.
Last summer we discovered that series drogues to Don Jordan's design that are made from single-plat Dyneema or Spectra were extremely difficult to retrieve. We now have a solution.