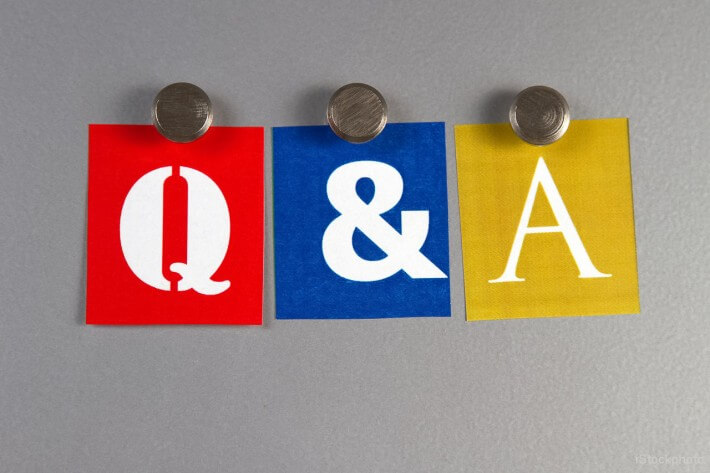 Member Steve asked an interesting question (edited for brevity).
My question is simple: Why would you ever consider stopping being hove to?

In a John Kretschmer book he was discussing this very point and said, "when heaving to is no longer an option" (loosely remembered). When is that? He did not elaborate at all.

The Pardey's bridle system, they claim, provides sufficient drag to create a sufficient slick to provide sufficient stoppage of most (all?) breaking waves.

Even Hal Roth in his book, Handling Storms, also completely omits any comment on why someone would stop being hove to.

When the seas get big enough? When the breaking waves become more often? When the slick isn't enough?
That's a really good question. The problem is that I don't know the answer, at least not for sure, and further no one does, as you have discovered in your research.
There are four fundamental problems here that make it impossible to answer your question definitively:
Storm Variable
First off, the mechanics of waves in a storm—height, frequency, and whether or not they are breaking—vary from storm to storm and are highly complex. So one sailor might heave-to for years without a problem and another be capsized by a huge breaking wave the very first time they try heaving-to.
Boat Variable
Second, while I believe that pretty much any boat can be made to heave-to, there is a very large spectrum across boats of how well they behave. So one crew may be perfectly safe in extreme weather hove-to and therefore conclude it's a safe strategy, and another get rolled the first time they try it and therefore conclude that it's a dangerous one. But in reality the two boats were lying very differently, so we can't draw any conclusions.
Technique Variable
Third, heaving-to well requires that the boat have the right gear and that the crew have the skills and experience, first to get hove-to and then to assess whether or not the boat is lying safely. So even with identical boats we can't be sure of the results.
For example, a crew could think they are hove-to, but in reality be fore-reaching too much to be safe—I have made exactly this mistake.
Observation Failure
Fourth, it's impossible for even the most experienced crew to reliably gauge the state of the waves, and therefore the danger, or not, from the deck of a yacht at sea. This is not a guess on my part, but rather good science: Don Jordan's research has shown that much of what we observe is illusionary and has little bearing on the actual wave dynamics at work.
And we don't even have to rely on Jordan to understand this. The simple real-world proof of that unreliability of observation is that in almost every case when a boat gets capsized, the crew will state that just prior to disaster they were confident that the situation was under control.
Given these two points, the assertions made based on observation, even by the experienced, about what does and does not work at sea in a storm, are always suspect.
Or, to put it another way, in many cases the situation is far more dangerous than simple observation, even by old salts, seems to indicate.
Heaving-to Flawed?
So does all of that mean that I think that heaving-to is a dangerous technique? Not a bit of it. In fact, I'm fairly sure that the right boat in the right hands with the right gear—the Pardey-bridle or our own drogue-off-the-bow technique can help a lot—can survive most any storm, with the possible exception of a really bad wind-against-current situation.
But the problem with that last paragraph is the number of qualifications I was forced to use (four in all).
So we have come a full circle back to I just don't know when heaving-to becomes dangerous, and further no one does, at least for sure.
What To Do?
So, given all that, what should we do? As usual, I can't tell you what to do but I can say what our plan is.
We will continue to heave-to in gales because:
We are well set up for it.
We are experienced with the technique.
It's an easier state to get in and out of than streaming a series drogue.
However, if there is any possibility of:
the weather increasing to storm force,
an ocean current against the wind,
a suddenly shelving bottom contour,
the storm or gale continuing for more than 24 hours with the resulting wave build;
we will bypass heaving-to and stream our Jordan Series Drogue™ (JSD). And further, if we have any doubts at all, we will stream the JSD.
Why the JSD?
Simply because the Jordan Series Drogue, and similar drogues based on Don Jordan's work, are the only storm survival gear that:
Is based on good science rather than speculation and intrinsically flawed observation.
Has a near-perfect track record for survival in scores of truly horrendous storms across many different boat types and crew experience levels—it works in the real world and that trumps all speculation.
Summary
So, in summary, I can't tell you how to gauge when heaving-to is dangerous, at least not for sure, but I can tell you that I have decided never again to put myself in a situation where I need to make that call by streaming a JSD well before it gets to that point.
Further Reading