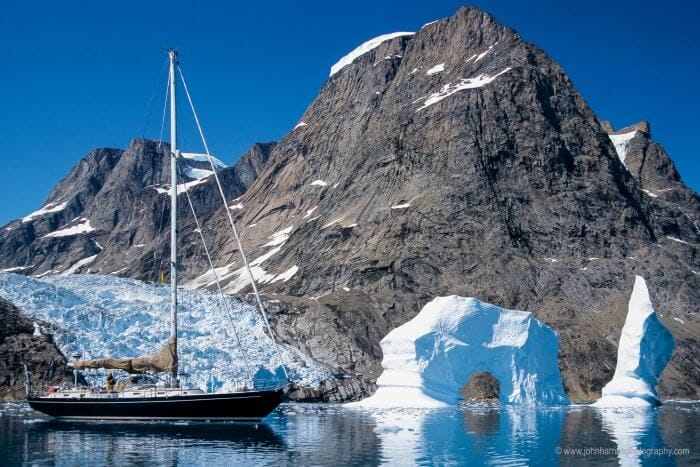 I was having breakfast with Mitch Neff, then president of Sparkman and Stevens and one of the most experienced and knowledgeable offshore sailors of his day, or any day for that matter—twenty Bermuda races and countless other passages teach you a thing or two about boats, and hanging around with the Stephens brothers (Olin and Rod) for a few decades doesn't hurt either.
Mitch had just shown me a boat as a possible replacement for the first Morgan's Cloud, an ill-starred Fastnet 45, and he was now patiently listening to all the reasons I didn't like either boat, as well as my plans for the new boat: living aboard and fairly aggressive cruising.
When I finally ran down he said:
John, you need a boat that's about 10 feet longer than you think you need, and you need a boat with a basement.
There's huge wisdom in that sentence. Let me explain:
To continue reading:
Or
Or