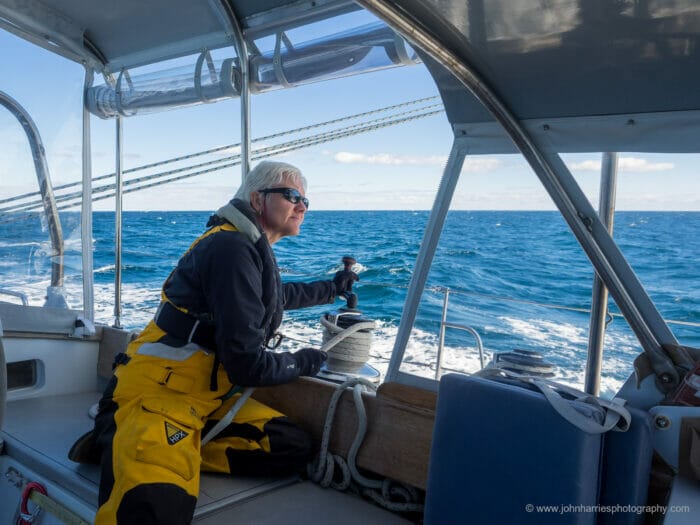 We have already published two chapters on offshore sailboat cockpits in our How To Buy a Cruising Boat Online Book, but even so there are still a bunch of selection criteria I have not covered, so let's dig into winches, both those in the cockpit and generally.
Why It Matters
With offshore sailboats the devil is absolutely in the details and never more so than when we come to winch setup. A poorly-positioned winch:
Can result in repeated injuries, particularly to shoulders, neck and back.
Will force the crew into an awkward position so they can exert far less force on the handle than they would be able to otherwise.
This in turn can require the installation of electric winches, with all of the associated expense and potential dangers.
Can encourage crew members to adopt unsafe positions, often outside of the cockpit and in the way of the boom.
Given that, let's look at how to identify boats with winches done right:
To continue reading:
Or
Or