Let's start this book off with some simple rules you can put to work immediately to make maintaining your boat less frustrating.
Tips and hacks that will be useful no matter what part of an offshore cruising boat we are maintaining.
There is not a lot of point in writing about maintenance without addressing the 800-pound gorilla in the room: what it really costs to maintain a cruising boat. Get this wrong and your cruise will be miserable and short. In this chapter we give you a simple, but surprisingly accurate, tool to estimate what maintenance is going to cost.
A chapter that will give you a whole new way to think about boat maintenance, including an easy-to-use gear selection method that will save you a bundle as well as untold grief.
We in the offshore cruising community talk a lot about the right way and the wrong way to equip and maintain our boats, but that's all meaningless until we have answered one basic question…
You will never get everything done on your boat. This we guarantee. So one of the most important skills you can have as a boat maintenance technician is prioritization. In this chapter John tells a story of when he got his priorities wrong, and what he learned from that.
Let's face it, cruising boats are horribly unreliable, and gear failures are the most common cruise-ruiner. But we can reduce the problems a lot by thinking about fault tolerance. Here are three real world examples you can use right now to make your boat better.
We sometimes write about cool new gear here at AAC, but now it's time to take a step back and remind ourselves of the vital stuff that will actually get us out there voyaging.

We all want to maintain our boats at the highest possible level, but on the other hand if we do every job perfectly we will never go cruising. Here are some thoughts on maintaining a sane balance.
Having the right spare parts aboard is one of the biggest contributors to a fun and stress free voyage. But how do you decide what to buy and then keep track of what you have? John answers those questions and provides downloads of our parts list and the program we use to keep track of them on Morgan's Cloud.
Some thoughts from Colin on vital training for voyaging sailors. Taking the steps he suggests could save your cruise.
A simple guide from Colin on how to select, manage and (perhaps?) enjoy your stay in the boatyard, wherever it may be.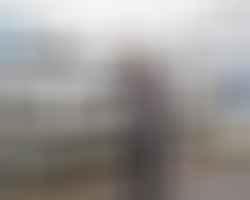 Managing a boatyard stay is all about good planning and getting the details right. Colin provides vital tips that will help from haul to re-launch.
Many boat owners just shrug and say to themselves that all boatyards are a bunch of incompetent crooks and we are going to get screwed no matter what we do. But it does not have to be that way. John shares what he has learned over some forty years of managing boat projects, both large and small, about how to keep costs at least semi-reasonable and how to decide what tasks are best delegated to a boatyard.
John provides specific tips, including a meeting script and scope of work outline, to help you get a quote or an estimate from a boat yard and then manage the project to stay at least close to that agreed price.