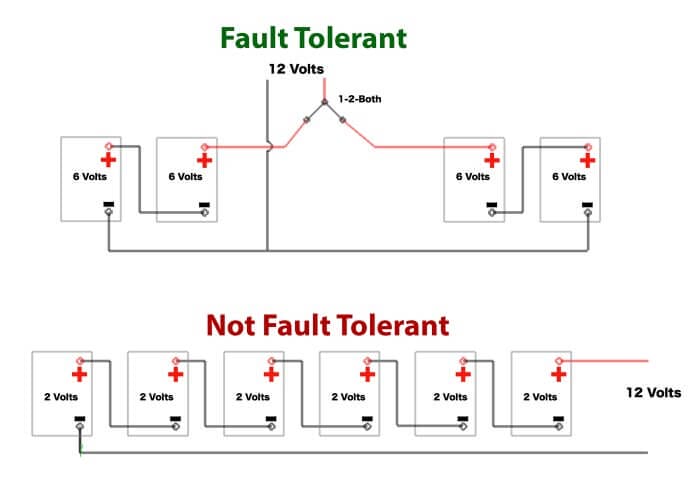 Some time ago, Eric Klem, sailor and professional engineer, asked in a comment if I had ever applied fault tolerance theory to my gear acquisition and system design decisions for Morgan's Cloud, the aluminum expedition sailboat that has owned us for the last 25 years.
I have to admit that he caught me a bit flat-footed on that one, as I had never really thought about it...or maybe I had, but not put that name to it.
A Good Way To Think
Anyway, I read up on fault tolerance and realized that it's a way of thinking that all of us who go to sea in small boats (or aspire to do so) should be using every day. And further, that many of my experience-based prejudices against certain systems and gear were actually the result of thinking about fault tolerance, although I had not used that label.
It Works
Also, this way of thinking, that I was unconsciously practicing, has yielded a reasonably reliable boat (touch wood) as we cruised to remote places where gear failures have much worse consequences than they do in more frequented locals where parts and services are available.
For All of Us
But fault tolerance thinking is not just for us high latitude sailors. After all, if something fails us halfway to Bermuda, we are just as much in a pickle as we would be in Greenland, perhaps more so since we can't anchor in a nice sheltered cove to sort out the problem.
Heck, even if you do not plan to go offshore at all, gear failures are the most common cruise ruiner out there, so it still pays to apply fault tolerance thinking to your gear acquisition and installation decisions.
Defined
So what is fault tolerance? Wikipedia has this (and much else) to say:
Fault tolerance is the property that enables a system to continue operating properly in the event of the failure of (or one or more faults within) some of its components.
And I would add that it's important to grasp that fault tolerance is different from reliability, repairability and backup (all important things to think about too).
At this point I could write a lot more words, probably really boring words, about fault tolerance theory, but let's not do that.
Instead, let's look at three real world system choices we sailors are faced with, and show how fault tolerance thinking makes the right choices obvious, or at least easier to arrive at. So here we go:
To continue reading:
Or
Or