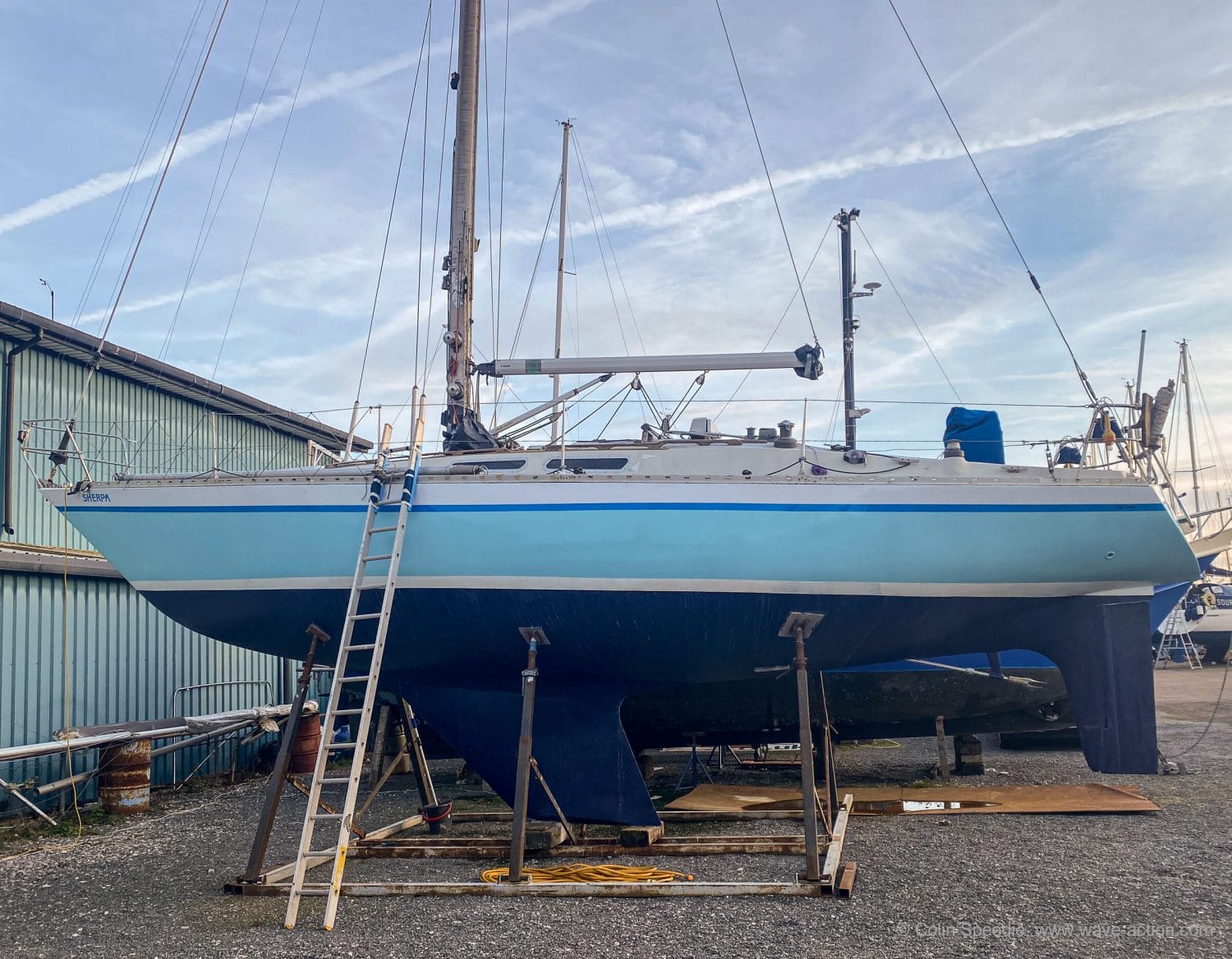 Having found our dream boat, we're now down to earth with a bump as we settle into the old, familiar routine of long-distance boat love.
Sherpa is in Burnham-on Crouch in the far southeast of England and we are diametrically opposite in the far northwest Highlands of Scotland. She might as well be in the Caribbean, though, as we could probably get there in less time.
I've already made one 2000-mile round trip in a large panel van to pick up most of the sails (16 of them!) and sundries, and am now planning the next marathon journey. Despite our best-laid plans, we're back to 'Life in the Bus Lane'.
Cutting Travel Expenses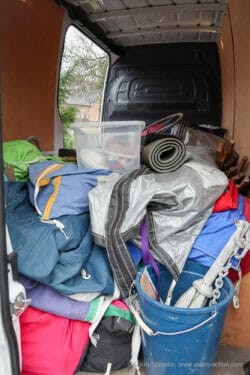 That said, when we were doing the initial planning for this boat, unnecessary travel was an unpleasant and costly factor that we decided to eliminate as much as possible.
Particularly given that we were starting out with a small budget, we wanted as much money as possible to spend on the boat, not on the dubious comfort of some chain motel on a freeway exit road and dinner Chez Colonel Sanders.
Louise and I agreed, then, to stay at home unless the boat in question really ticked most of our boxes.
Like you, I'm sure, I have had my share of wasted journeys to some Godforsaken place to find that the "Ocean Ready" beauty promised online isn't fit to cross a duck pond.
So what can we do to avoid wasted journeys while looking for a new boat?
Here are some tips:
Do your homework diligently well in advance.
Get to know the models that you have selected as your 'possibles' in-depth as far as you can.
Go online and track some of those models down.
Start with the description and specification sheets and work through them.
If you find an interesting boat, make contact with the broker or seller and ask if there is a recent survey available, or further information (such as bills for specific work) that could yield useful knowledge.
Look at the age of critical and potentially costly items, such as standing rigging, sails and engine.
Read between the lines, there's nearly always something that looks wrong or seems somehow out of place that will raise questions for further exploration.
Look very carefully at any photos, and not just the immediate object in the foreground. Look around at the overall image. Blow it up on your screen if possible. Faults are not always flagged up but are commonly visible.
Time spent in reconnaissance is seldom wasted

Often attributed to Erwin Rommel
Ask An Experienced Boat Owner
I had a good working knowledge of many of the boats on our list as I am of the same vintage. I also have friends with extensive knowledge of many of the boats of that era, so I had a fair start. Maybe you know of some old timers who could offer some useful insights, too? You may turn up someone who owned the same model, which is always useful.
Colin is way too modest to toot his own horn, so I'm going do it for him: There is no better "experienced boat owner" to ask than Colin himself. I can come very close to guaranteeing that you will recoup his fees several times over and get a better boat than you would without him to advise you. Eds.
Search Tips
Simply trawling the web can be time consuming and frustrating with all the blind alleys and (sometimes) dubious claimed expertise out there. But well phrased and detailed Google search requests will unearth a great deal more valuable knowledge than might otherwise appear with a general search.
And it can be a real challenge to sort the wheat from the chaff on forums, but some owners' groups can be very helpful indeed, not just in terms of general information but also through links to suppliers of specialist spares and repairs for their models.
Old magazine reprints can often be found via the web, which will give you a feel for the boat you have in mind.
The Pitfalls We Guarded Against
To continue reading:
Or
Or