Boats have been an ever-present feature in my life. Having grown up beside the sea and spent my formative years either in it, on it or under it, to find myself without a boat feels unbelievably strange, like waking up to find a limb missing.
Last year we (very reluctantly) parted with our beloved Ovni 435 Pèlerin after 12 years of happy ownership.
Louise and I sailed her from Scotland to west Africa, Brazil to Newfoundland, and had so many wonderful adventures, many of which we have shared with AAC readers over the years.
When we left her at the end of the summer of 2018 in Nova Scotia, it was with every expectation that we would be back in 2019 to continue our odyssey and keep on exploring.
It was not to be. Illness meant that we canceled 2019 so that I could properly recuperate. And though early 2020 suggested that I might be fit enough by summer, just as we were on the point of booking our flights, in came Covid and it was soon obvious that wasn't going to happen.
So then we were on one side of an ocean, with a boat on the other side that we were paying to store and maintain but couldn't use. At which stage common sense kicked in and we began to discuss our options. Then potential buyers appeared and made us a fair offer and suddenly we were boatless.
It's commonly said that the best days of boat ownership are the day you buy the boat and the day that you sell her. I always laughed cheerfully along with others who shared that sentiment, but in the immediate aftermath it certainly didn't feel that way. More an overwhelming sense of loss. But we both prefer to look forward, rather than wonder what might have been, so we picked ourselves up and moved on.
The good news is that she has gone to fine people who will love Pèlerin, look after her and have amazing adventures aboard her, just as we did. And now we're sufficiently over it to start looking for a replacement.
New Horse for a New Course
What boat could ever replace her?
Well, not the same type of boat. But that's OK, because we're not going to be using whatever boat we buy for the same purposes. Pèlerin was conceived and equipped as a long distance liveaboard boat capable of going anywhere.
That's no longer the type of sailing we have in mind, so the new boat will be considerably different. We have moved to the west coast of Scotland, our favourite cruising ground that we know and love so well, and that's where we envisage doing most of our cruising, spending weeks aboard at most, so a liveaboard boat won't be required.


What will we be looking for?
Something along the lines of our notional $100,000 yacht with the following capabilities:
Comfortable and safe.
Capable of dealing with some wild weather, but not too much.
Powerful sailing performance is a must.
Good upwind ability will be an asset, despite the inevitable discomfort factor that always comes with that attribute.
Simple and easy to maintain, so very little external woodwork.
A simple, comfortable interior with reasonable fuel and water capacities, adequate for a week's independence from harbour.
A clean and simple rig.
A powerful windlass.
A reliable diesel engine.
Basic, and I mean basic, electronics.
In short, we want a boat that is fun to sail and own and we are prepared to put up with a lack of some creature comforts. Almost inevitably she will be of GRP construction, if for no other reason than there are so many more boats to choose from.
What I Know Well
In fact, she will be much like most of the boats I owned and sailed before Pèlerin. Better the devil you know, in my view. I owned several 70's and 80's cruiser/racers and whilst they all had their quirks, they had all of the above sailing attributes and were built in the days before the Product Cheapening Department at the big yards took control and started making them 'lighter' (read 'flimsier') and incorporating racing innovations from the worst days of the IOR like flat-bottom sections that slammed so mercilessly upwind that your fillings fell out.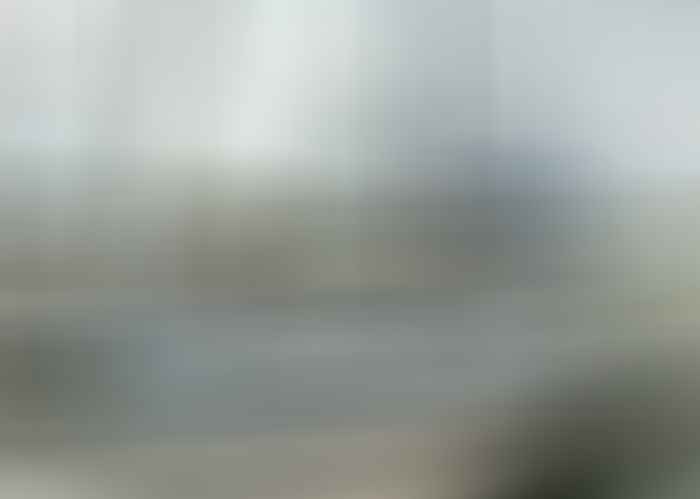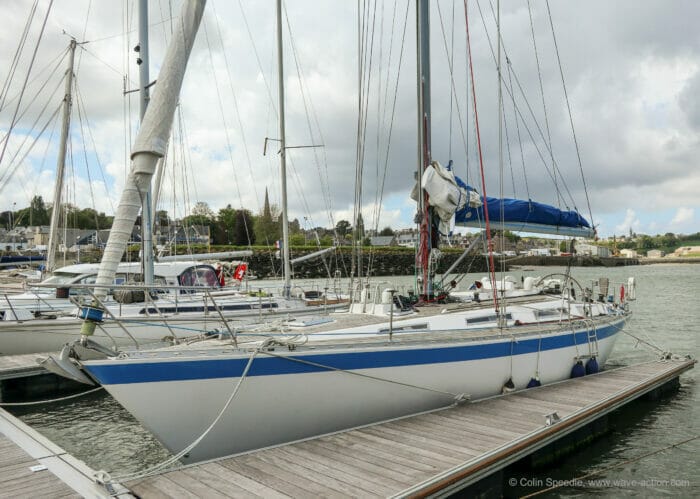 Some of those designs (although not all) were handsome and capable boats indeed, so that's where we'll start.
We accept that pretty much anything we can afford will be of 'a certain age' so we must also accept that there will be a fair bit of work involved. Obviously, we don't want to buy something that is beyond us, but that's down to me and a thorough inspection.
I have a good working knowledge of the boats that were built in 'my era' and there aren't many jobs I haven't done on a variety of them over the years. So, hopefully, I'll be able to identify the worst problems and either negotiate a price that will allow us to put them right with professional help if necessary, or simply walk away and keep looking until we find the right boat.
Fin Keel or Centreboard?
Whilst we really enjoyed the shoal draft capability of the Ovni, my belief is that unless you have real shoal draft (1m maximum) and can dry the boat out upright and horizontal, then the additional cost and complexity outweigh the advantages.
Given that our new home waters are mostly deep, I'm more than relaxed about a draft of around 2m, which ought to give the boat good stability and power.
Encapsulated or Bolt-on Keel?
Having owned or operated boats with both configurations, I would rather have an encapsulated lead keel over an encapsulated iron keel, or a bolt-on lead keel over iron.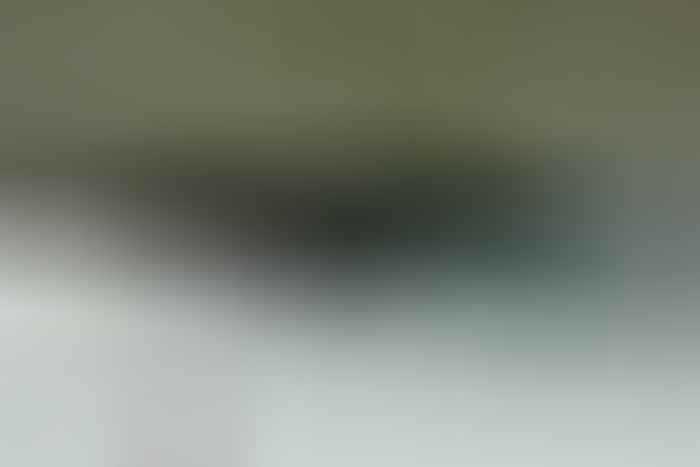 Obviously, very careful inspection will be required to identify any potential issues with the whole structure in way of the keel, whether due to mast compression, grounding damage, rotted floors or corroded keel bolts.
Spade or Skeg-Hung Rudder?
Quite a number of attractive boats built in the era we're considering came with full or partial skeg-hung rudders, both configurations having a fair reputation for dependability.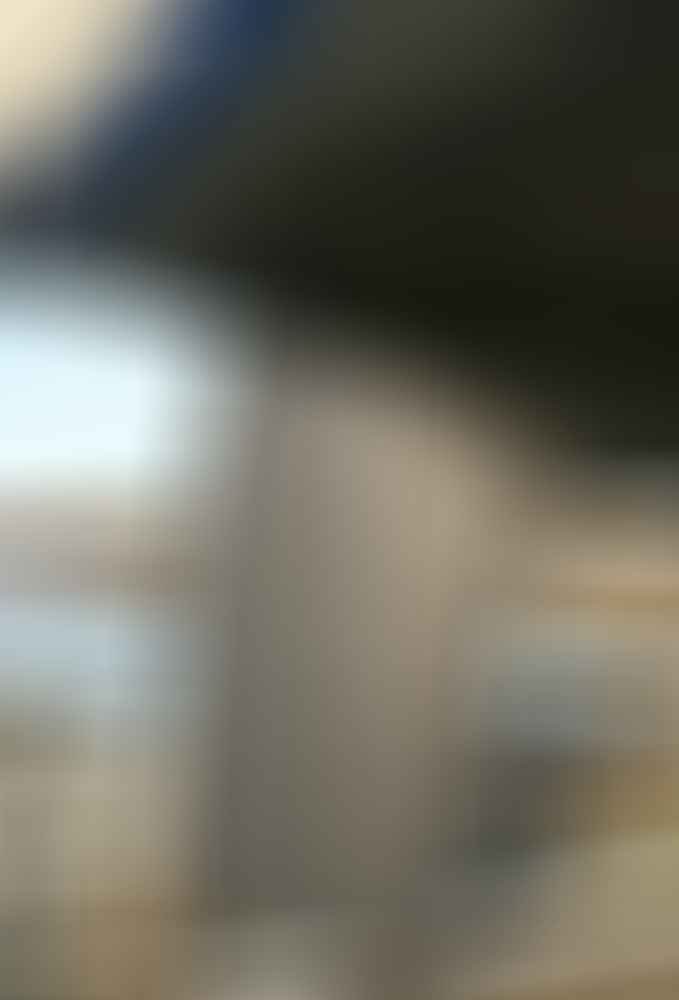 As we're not going to be keeping any boat in a marina, we have little need to turn on a dime, so the slightly diminished manoeuvrability of a skeg-hung rudder will be of no concern. However, we have to accept that many of the boats we can afford will come with a spade rudder, so we won't write off an otherwise attractive boat as long as the rudder is in reasonable shape. Not that this is easy to ascertain, as I know to my cost. If in doubt, though, that would probably be a deal breaker, as replacing a spade rudder from scratch would probably break the budget.
Teak Deck?
Hopefully not – especially any teak deck affixed with screws into balsa core. Even the idea of replacing the deck and repairing the inevitable damage makes me want to go and lie down in a dark room. In fact, I'd like as little wood as possible, due to concerns over leaks and maintenance.
Engine Thoughts
Any boat of this age will likely have had an engine upgrade or (at least one) rebuild. Anything relatively recently renewed ought to have plenty of life left in it, and spares should be readily available, albeit often at a price.
Anything old would need careful examination, to say the least, if it were to have any value at all. I have a good deal of affection for the good old Perkins 4.108 and might consider one in reasonable shape, or even an old BMC (usually marinized by the likes of Thorneycroft or Ford Sabre, as they are simple, solid and understressed). Most parts are still available and often at less mark-up than more 'modern' motors and they're easy to work on yourself.
Old Volvos, Bukhs, Watermotas, etc., I'll leave to someone braver…
Anything Else?
Good winches are a real asset, especially as we get older. A couple of oversized self-tailers in the cockpit capable of handling the genoa sheets are a must, and old winches from now defunct manufacturers are not. The budget has to allow for their replacement.
Tillers Are Good
Depending on the length of our new boat, tiller steering will be fine or even desirable:
Simple
Less maintenance
Better 'feel'
When raised, more cockpit space
Easy to hook up a tiller autopilot or windvane to
Often better for short-handed sailing, too, due to closer proximity to sheet winches
Sails
Nobody who wants to go cruising needs a full suit of racing sails, but here's what we need:
A good quality 120% genoa makes for a sensible compromise that will still function quite well when partially furled and will also have reasonable visibility forward.
A fully-battened main would be nice, but is by no means essential. Furling mains are not my thing, nor are ancient and worn-out headsail furling gears—both will give trouble eventually and usually when you least need it.
To Sum Up
We'll be looking for something simple and in reasonable, serviceable condition. Anything with more than a minor share of my real no-nos is out, on cost grounds and the simple grief of sorting it all out.
The one fly in the ointment is that there are not as many of these good boats out there as might be imagined. A forty-year old cruiser-racer will likely have been thrashed around the cans for years, with each successive owner being less well-off than the last, until the poor old boat gets no more than the most basic maintenance, and much of the gear will be on its last legs.
There are lucky boats that have had loving, financially secure owners who have maintained, renewed and updated assiduously, and they are well worth paying a fair price for.
Most boats, though, will need some remedial work, which should be reflected in the price. But while some old nail with a clapped-out engine might look cheap, as soon as you start to budget to make up for all those years of neglect, it soon becomes obvious that the bill will be just too big and that's before you factor in the depressing nature of much of the work. Taking on a big 'project' is as much about you as the boat.
One thing I know for sure: while I might be able to do much of the sort of work outlined here, I'm of an age where I really don't want to. And Lou and I don't have the kind of funds that would let us bring in the professionals to sort things out for us. We've got to find and buy a good boat, or not at all.
I will write about the process going forward. Come along and help us find and re-fit our new boat…
Further Reading