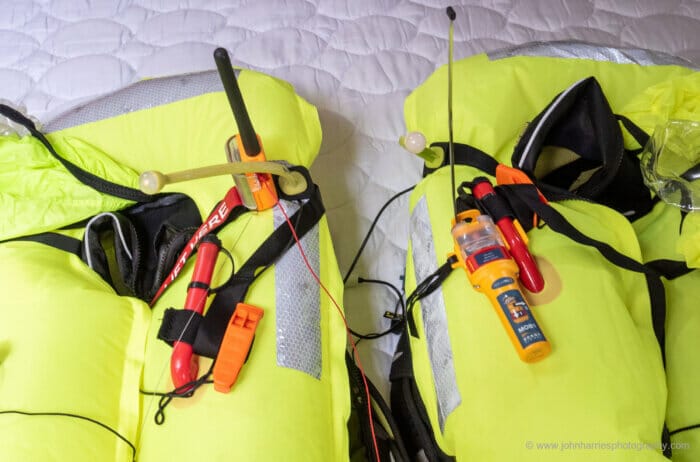 As those of you who have been reading here a while know, Phyllis and I are huge fans of AIS person overboard (POB) beacons, as well as early adopters—we bought two Ocean Signal MOB1 beacons shortly after they were released.
We are such firm believers in this technology that we have completely changed our person overboard recovery (POB) planning based on the assumption that the person in the water will be transmitting an accurate position over AIS, see Further Reading.
So while I was at the boat show in Annapolis last October I searched out Friedrich Trobolowitsch, CEO of the company that makes the SeaAngel AIS POB Beacon, a competitor to the MOB1.
Friedrich not only plied me with delicious Austrian liqueur-filled chocolates, but also kindly undertook to send me one of his beacons free of charge for evaluation.
Here are my thoughts on the SeaAngel and particularly how it compares to the MOB1.
To continue reading:
Or
Or