A hair-raising account of a boat-lift collapse and tips to reduce the chances of this happening to us.
We often see cruisers using a portable gas generator to feed their boat's shore power, but is that safe?
Shore power safety is something most of us don't think about much, but here's why we should, based on a scary real world experience, and some checks we should all make.
These days it seems like hardly a month goes by without the announcement of a new and/or improved safety device, aggressively marketed as the latest thing that we all must buy, to the point that it's getting impossible to keep up. Here is how John decides which of these new technologies to put energy into understanding and which to ignore.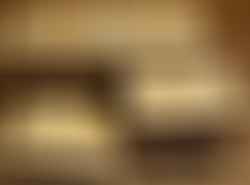 Most every liferaft and many abandon ship bags have emergency rations in them. But is this stuff really useful? John opens a bag to find out.
Reading Time:
< 1
minutes
A new-old source for pre-made Dacron jacklines as well as the webbing to make them DIY.
A chat with Steve Moore, Product Manager at Ocean Signal about potential problems with the MOB1 Beacon and how to make sure these beacons work. Also a couple of other thoughts on water activation for AIS beacons and AIS/PLB combo beacons.
An in-depth analysis and comparison of Bluetooth smartphone-based person overboard beacons as against AIS beacons.
Most of us know about the risk of electric shock drowning in fresh water, but what about in sea water? Should we be concerned?
We all have navigation lights, and many of us AIS transponders too, so we assume that other vessels can easily see us at night, but can they really? John shares some tips learned from a real life night encounter with another yacht.

John takes a look at the innovative TeamO Backtow Lifejacket/Harness.
Just three years ago I thought I really understood Person Overboard (POB) Prevention. And then I found out how many of my cherished ideas about what would keep me and my crew safe were just plain wrong. Here are 20 things I have since learned that could save your life.