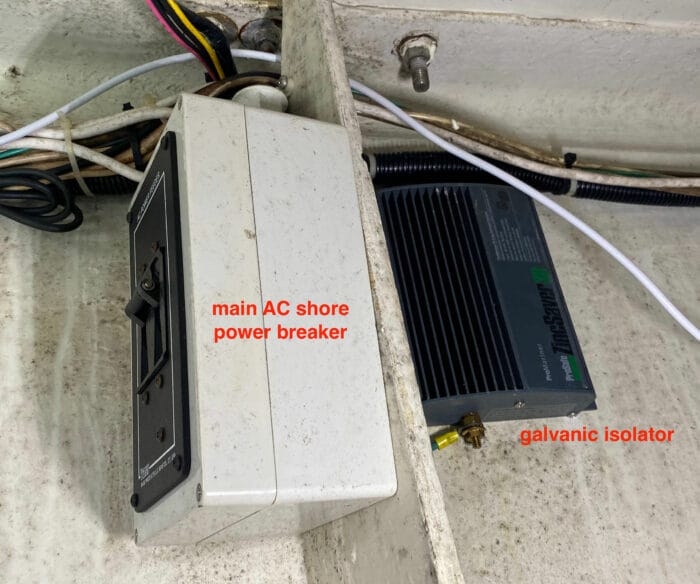 Over the years I have bought three boats fitted with a shore power system and all of them were primed to kill, including our new-to-us J/109.
Sorry, I know that's a dramatic first sentence but, seriously, this is scary stuff.
In the first two cases the problems were sins of commission where the AC system was wired incorrectly, but with our latest boat the problem is sins of omission, in that, although Tillotson Pearson wired the boat to ABYC recommendations properly when they built her 17 years ago, stuff has failed since then and not been fixed, leaving a situation that is, in many ways, the most dangerous of the three boats.
The point being that even if the new-to-us boat (or even brand-new boat) we buy was originally wired correctly, there are some things to check before we plug the boat into shore power.
So let's dig into what those checks are, take a look at the truly scary shit I found, and then the fixes:
To continue reading:
Or
Or