Electricity, batteries and how to charge them are the source of more confusion in the cruising world than just about anything I can think of. But suppose you could really understand electricity? Now you can, and it's not hard. Read on.
The details of how batteries charge and how voltage regulators work together…or not. Practical information that will help make sure you have electricity when you need it.
Charging batteries fast has all kinds of benefits: less engine wear, fuel savings, less carbon. But how far can we go and what are the lurking dangers?
Two core decisions we must make when designing a cruising boat electrical system for living aboard full time and making offshore voyages, are the size of the battery bank and which charging sources we will need: generator, solar, main engine, wind, etc.
But the first thing we need to do, before getting into all that fun stuff, is think about electrical consumption and how to keep it reasonable.
In the last chapter we looked at some big loads that take electricity from our battery. In this chapter John covers watermakers and diesel furnaces and shows how system thinking can save us from having to install a silly-sized battery bank.
In the last two chapters we took a deep and considered dive into analyzing the electrical loads on our boats and thinking about ways to reduce said loads through smart systems thinking. Now we get to the payoff: How to calculate optimal battery bank size or, alternatively, how to live with the battery bank size we already have. I have built a spreadsheet to make the whole process easier. And I have updated my thinking on lithium batteries too.
These days we are seeing more and more gear added to boats, much of it AC supplied through inverters from the battery, that demands current (amperage) way higher than even dreamed of a decade ago. But will our electrical system buckle under the load? Here's how to figure that out ahead of time.
So far in this Online Book we have covered the basic theory. Now let's look at, and quantify, what will happen if we just stick with the electrical system installed on most boats. After all, if we are going to improve things, it's as well to know what the payoff will be.

In the last chapter, we quantified how short battery life will be on a cruising boat with a standard electrical system, now let's move on to fixing that.

How to buy and install a real live-aboard cruiser's alternator that will be reliable over the long term.
One of the biggest snow jobs in boat gear sales is the myth of the smart three-stage alternator regulator. In fact, the alternator regulators that have been available to us cruisers for about the last 15 years are not that bright…OK, they're downright stupid. But, finally, we now have a truly smart regulator. John takes a look and comes away impressed.
The WS500 alternator regulator was a great option for cruisers a year ago. It's even better now. Here's why.
Most marine battery chargers are, in fact, battery killers. Yes, that includes most of the fancy three stage units we all pay so much money for. Here's why and what to do about it.
Fully charging your batteries after each discharge on a live-aboard cruising sailboat is simply not practical. Instead, most of us will cycle our batteries between 50 and 80% of their capacity. The bad news is that this will ruin your lead-acid batteries (regardless of type) in a distressingly short time due to sulphation. However, there is a solution: equalization. In this chapter we cover what it is and how to do it.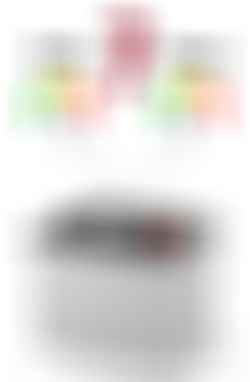 It's tempting, when selecting a complex piece of gear like a battery monitor, to dive straight into the details and features, but that's a near-sure route to a bad decision. First let's take a giant step back and look at the two main types of monitors and decide which is right for each of us.