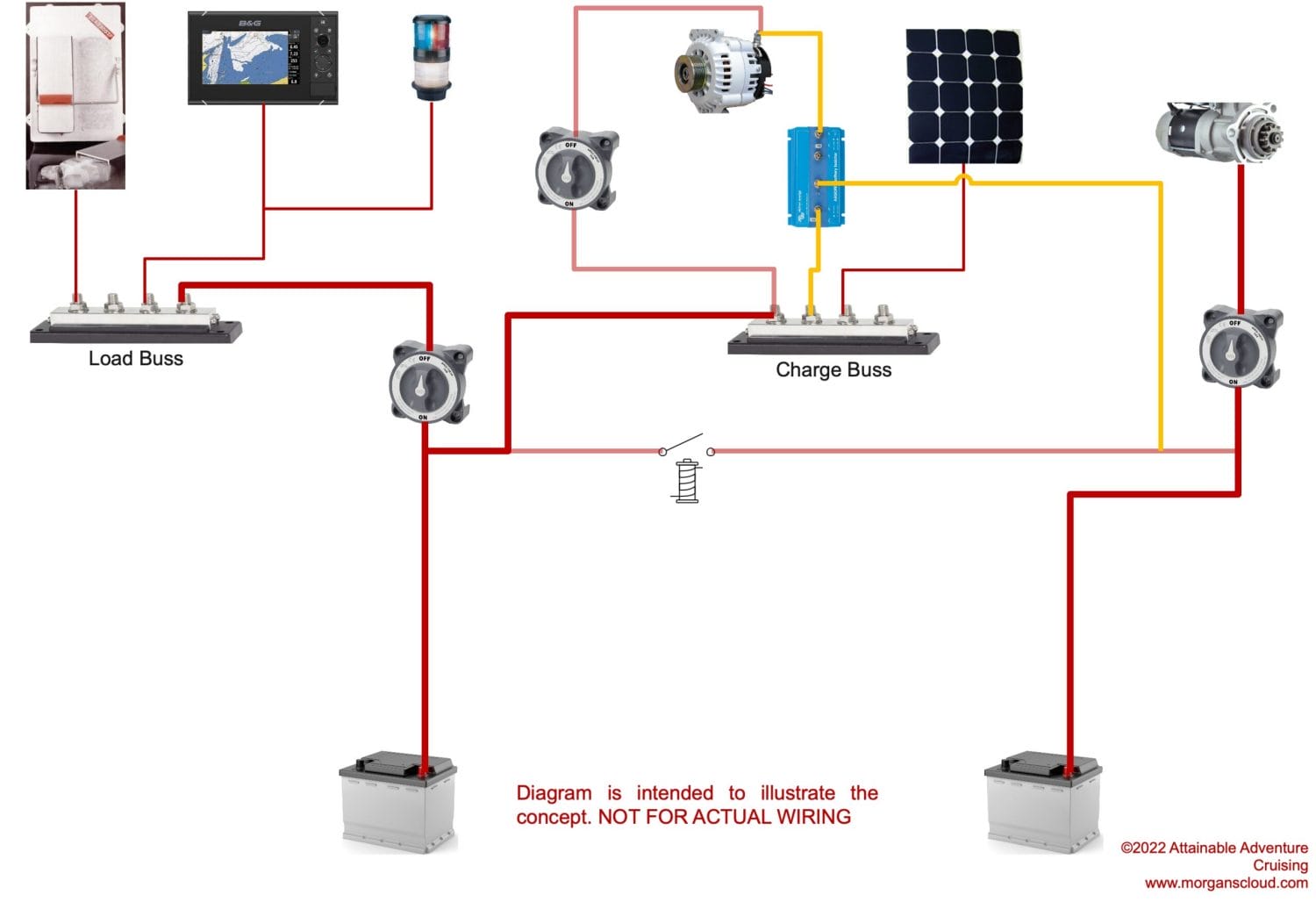 In the last chapter in this Online Book, we looked at battery switches and how to use them to build a cruising boat DC electrical system that properly separates the engine start and house banks.
And earlier we specified a third critical-load backup lead-acid bank to make lithium-based systems offshore capable and seamanlike.
So now we have all these batteries separated, how do we make sure they all get charged, particularly when the engine is running?
I have an article all written, that we will publish in a few days, analyzing six options for charging more than one bank of batteries at once.
But first let's cover good practice for battery bank separation and multi-bank charging:
To continue reading:
Or
Or