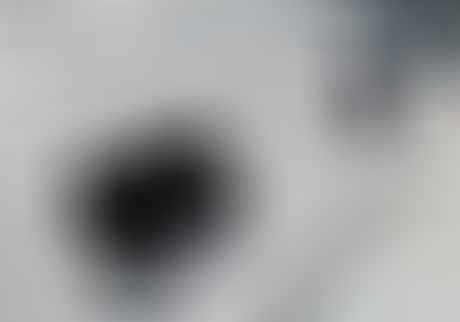 Staying safe on deck needn't be an eyesore.
Question: What's one of the easiest ways to sustain a serious injury on a yacht?
Answer. A fall.
Question: What's one of the easiest ways to prevent that happening?
Answer: Decent non-slip everywhere!
So why is such a simple way of staying safe so often ignored? When something goes wrong in the middle of the night and you need to move up on deck fast, there's no time to look around for a safe place to put your foot, so it's best to make all walkable surfaces as grippy as possible.
I was reminded of that recently aboard a modern charter boat where, after the passage of many hundreds of feet, the moulded non-slip surface when wet had been reduced to the same level of grip as an ice-rink. The first time I stepped out of the cockpit my foot slid straight out from under me, forcing me to do the splits, something which at my age doesn't just look stupid but is very definitely best avoided.
And it's not just a case of poor or worn moulded in non-slip, there's also the question of where it is placed. Take a look at most production boats where the non-slip is on the deck and sometimes on the roof, but almost never on critical areas such as the angled coachroof or cockpit sides, despite the fact that you'll be walking along those surfaces in order to work the boat. Generally it's going to be up to us to rectify this oversight, but fortunately that's a straightforward task.
What Can Be Done
The problem of worn moulded in non-slip can be quite easily resolved the cheap and cheerful way by cleaning, abrading and then painting over with a good quality non-slip paint. The question of where it should go can also be easily addressed by either painting the whole deck and coachroof (sides and all) or by masking off panels in the most important areas and painting them in.
On our old boat we did the former, and painted everything with non-slip, which made her look like a workboat, but that didn't worry us in the least because that was what she was. It wasn't pretty, but we never had one single fall on that boat in many tens of thousands of miles, often in bad weather, with inexperienced crews – job done. But in terms of re-sale value, it wouldn't do any boat many favours, so perhaps it's best to do as we have done aboard Pèlerin and choose the second optio,n which looks much neater and also has the desired effect.
We have simply used Interdeck non-slip paint and we mask up and re-paint every year or so to keep it grippy and looking neat. It's very low cost (around $1 per sq. ft.), has a good level of grip and is unobtrusive – we use white which is hardly noticeable against our white deck paint. On a steel or aluminium boat with painted decks, which may one day have to be sanded back to bare metal for a full re-paint, it probably makes most sense.
Recently, though, I have become aware of better paints, and have been particularly impressed with Sicomin Deckline (as used by Boréal amongst others), which is really grippy, durable and comes in a range of attractive colours.
Durabak is another product I've heard good reports about, which contains rubber granules in a polyurethane base to give it good grip and to allow some flexibility and chip resistance.
Other Options
There are also acrylic gelcoat type non-slip finishes that are suitable, such as Kiwigrip that can be applied by roller or spatula. Like a paint, the degree of grip can be varied by the method and/or the thickness of the application, and reports suggest they can be pretty aggressive if overdone (watch your knees or knuckles). And, as with most other apparently simple jobs, I'm sure that to achieve a neat effect, considerable preparation and practice would be needed. Cost is higher than a simple paint finish though (around $7 per sq. ft.), and perhaps this type of product may be more suitable on deck as a surface replacement for worn moulded non-slip than for angled surfaces such as coachroof sides.
Finally, there's good old Treadmaster. I've owned two yachts decked with this excellent material, and there's no question that it's both super-grippy and protects the paint or gelcoat from items dropped on it in a way that other finishes simply can't. For extreme (i.e. arctic) conditions it's probably the best non-slip there is, and if it is done with real care (templates and a carefully marked deck) it can look pretty good in a functional kind of way. But as it comes in sheets there can be quite a lot of wastage in cutting it to shape, the glue isn't cheap and so cost can run as high as $10 per sq. ft. Certainly it's good for decks and cockpit soles, but perhaps not for more cosmetic areas, and certainly not for places where you might like to sit (it's murder on your behind). But what a job it is – the glue is really powerful, gets on everything and sets rock hard, making the replacement of sheets of it what my German boatbuilder friend Gunnar calls 'prison work'!
Stay On Your Feet
Functional is good, though, and anything that can be done to reduce the risk of falls on deck has to be worth doing. I should know – I've had two or three really hard falls aboard boats over the years, one of which left me with two broken ribs, and I consider myself lucky that was the worst of it.
We know our way around our boat, but we're not the only ones who sail aboard her so it's not just a case of self-interest that's at work here. A broken limb in the middle of an ocean doesn't bear thinking about, and we feel we owe it to our crews to ensure that it can't happen to them either, so we'll continue to opt for practical over aesthetic, even if it does mean losing a bit of yachty gloss.
Comments
If you have had a good (or bad) experience with any of the products mentioned (or any others), please leave a comment.