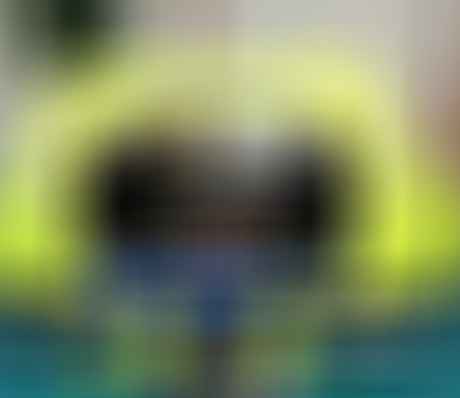 We are really careful about getting our liferaft serviced each year.  So back in the fall we contacted Raymond Harvey at Air-Sea Safety and Survival Inc, here in Charleston, South Carolina, where we are spending the winter.
Raymond started in raft packing by helping his father Steve after school. And Steve has been packing rafts for over 30 years!
Company Motto
Spend more than ten minutes with either of the Harveys and you will hear "we go offshore too [they go fishing] so we pack em to pull em." (To get the full impact, you have to imagine this company motto delivered in a South Carolina accent.)
Over the winter we have spent quite a bit of time with the two of them. First when we went to their spotless facility to watch our raft being opened, inflated and checked. Then as we discussed other upgrades to our survival equipment that they helped us with. (More on that in a later post.) And most recently when Steve and I spoke at a Safety at Sea seminar.
Liferaft Tips
Over that time some interesting bits of liferaft wisdom have come our way:
Service Them and They Work
They have pretty much never seen an in-date raft packed by a reputable certified facility in North America that would not have inflated when pulled.
The Ultimate Test
Over his 30 plus years in the business, Steve has had 14 of his rafts, that he knows of, used in anger, all worked.
Certification And Training
Steve says that it's really important that when selecting a liferaft packing facility, you make sure that they are certified and trained on your brand and model of raft.
Check Them Out Yourself
Raymond advises that when having your raft serviced by a facility that is new to you, you should always ask to be present when it is unpacked and inflated and have the technician explain the process to you and show you over the raft. If a facility is not keen to do this, it's a real danger sign.
We agree. Spending an hour with Raymond and Steve and being exposed to their vast knowledge about liferafts generally, and ours in particular, was a great confidence booster.
Don't Fudge the Service Interval
Raymond cautioned that getting your raft serviced within the service interval recommended by the manufacturer is vital. Don't fudge this. There are many components of the raft that degrade if not serviced regularly.
The sceptic could say that there is a lot of self interest in this comment. But then again, Raymond showed us what he was talking about and we believe him.
Vacuum Packing Can Be Good
Steve likes the new vacuum packed rafts that go three years between services and says they are a good deal and worth considering. (No self interest here.)
A vacuum packed raft might be a really good idea if you were say setting off across the Pacific where reputable service facilities are, as I understand it, few and far between until you get to Australia or New Zealand.
Givens Gets the Nod
They sell a lot of different rafts, and have good things to say about most of them. Raymond did single out the Givens Buoy for special praise.
Inflatable Floors
Steve prefers rafts with inflatable floors over those with thin insulation pads, particularly for cold water use.
Stuff That Works
So if you're around Charleston and need your liferaft serviced, we highly recommend Steve and Raymond.
Disclosure
We paid the same price as anyone else for the equipment and services provided by the Harveys.
Further Reading