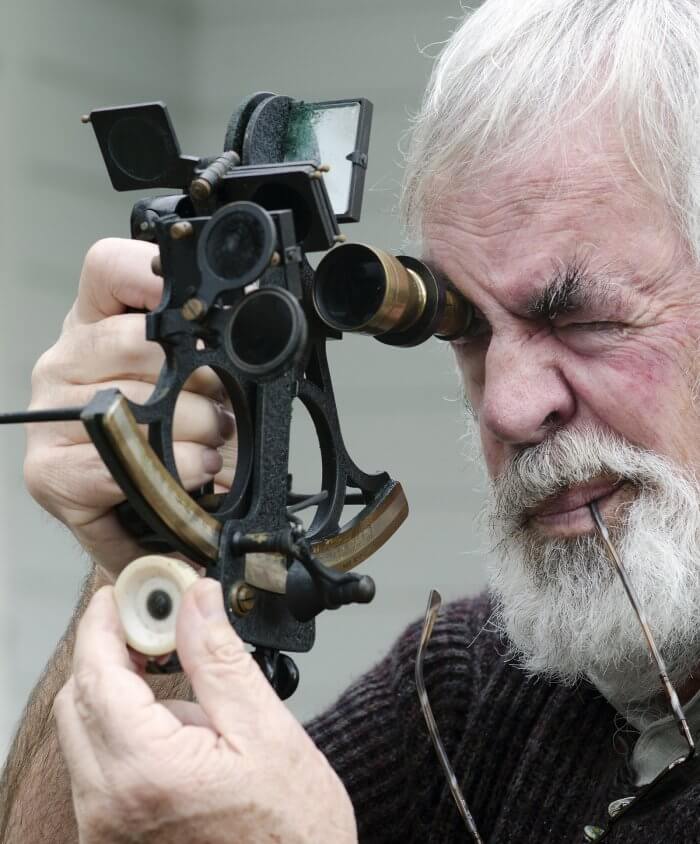 We have some friends who live near us here in Nova Scotia who were fulltime live-aboard voyagers for several decades. Some time ago we were having dinner together and the conversation turned to the skills we need to have fun and safe cruises.
And during that interesting and wide-ranging wine-fueled conversation they told the story of a couple they met some years ago who were just getting ready to cast the lines off and go cruising. Our friends really enjoyed that couple's company and so agreed that they would buddy-boat coastal cruise with them for a few days.
On the first day of the cruise, the two boats set off in company for a not particularly challenging daysail. At first there was little wind, both boats motored, and all went well, but later in the day the breeze came up and, as our friends first set sail and then tucked in a reef as the sea breeze built, it became obvious that all was not well on the other boat:
Flailing sheets and a crashing boom that went on for an eternity during the hoist. Inability to get the boat settled and up to speed. Muffed tacks. Way too much sail up and no attempt to reef. Clearly their new-found friends were struggling mightily.
Since our friends knew that this couple had been preparing themselves and their boat for fulltime cruising for several years, they wondered how things could be going so badly. And then it dawned on them: despite having owned their sailboat for years, they had never learned to sail her.
And, while this story is an extreme example, it's not that rare. Phyllis and I have seen plenty of new cruisers having a terrible struggle, and worst of all not having any fun, because they set off without basic skills, like how to handle or anchor their boats.
Now it's easy for those of us with experience to write these newbies off as fools, but I don't think that's fair and, in fact, I think that many of us with tens of thousands of miles in our wakes are at least partially to blame for situations like the one I relate above because we deluge those who aspire to cruise with a bewildering list of skills we say they just must learn.
And I guess that's just human nature at work. We all naturally want to encourage others to gain skills that we have mastered and are proud of. But what we experienced cruisers sometimes forget is that we learned those skills over decades and also started the process in a simpler time.
By the way, I would be the first to admit that I have been guilty of just this mistake. In fact, it was my realization that in the first draft of my 500-mb weather post I had, without really thinking about it, suggested a huge amount of study that wasn't necessary and, worse still, study of knowledge that I don't even use myself, at least these days, that inspired me to write this post.
(I also went back and rewrote the 500-mb post, not just once but three times, to, I hope, help readers get the maximum benefit for a reasonable and worthwhile amount of effort, and I'm committed to doing better in this regard in the future.)
I digress, let's talk about a fix.
So what can aspiring cruisers do to prevent us experienced types from driving you crazy?
Learn the skills you really need first because no matter how hard you work at preparing, you will never have the time to learn every possible offshore-voyaging-related skill.
Furthermore, the basics of cruising are not that hard to master, at least to a level at which you can make safe and fun voyages and cruises to less challenging destinations.
And once you actually get out there, mastering the more advanced skills required to cruise more challenging places is far easier and more quickly accomplished than when sitting in the marina—the key to success is a step-by-step learning approach with lots of real experience mixed in.
Now at this point I can hear you aspiring cruisers say:
Sounds good John, but how the hell do I, with limited experience, decide whether or not I really need to learn a skill that some salty dog is trying to pound down my throat?
Glad you asked. Here's my solution, in two parts:
A list of examples of skills that, which I have often heard promoted as vital, aren't.
And even more important, the selection criteria I used to mark a skill as not required that will provide all voyagers, regardless of experience, with a filter we can use to decide where not to waste our energies.
Let's start with the list:
To continue reading:
Or
Or