Are you struggling to get out there cruising? Do there seem to be a million obstacles between you and your dream? We have 10 sure-fire tips that will help you get out there sooner, and have more fun and be safer when you do.
Reading Time:
< 1
minutes
A quick read that will do more to get you out there cruising than all the gear in the world. This will really make a difference…we promise.
So much of writing on getting out cruising focuses on boats and gear. But, in fact, there is something even more important to think about…you.

The skills required to become a competent skipper of an ocean crossing yacht are not that difficult to learn, but there are a couple of things we must do to attain that goal.
Learning everything we need to go cruising can be overwhelming, but John helps by exposing seven commonly-recommended skills we actually don't need to master and, better still, sharing simple filters that will help all of us decide what's not important so we can focus on what is.
Sure, diesel electric drives, lithium ion batteries, unstayed carbon masts, and composting toilets are fun technology and interesting too. But if your goal is to actually get out there cruising as soon as you can for a relatively reasonable amount of money, we recommend that you only use gear that has been in wide general use for at least 20 years. Here's why:
Fear, anxiety, call it what you will, most of us have it and going voyaging will trigger those feelings. But fear doesn't have to spoil your cruise. John shares how he copes with his inner wimp.
We write a lot about safety here at AAC: person overboard, storm survival, fire at sea, and so on.
All important stuff but we do worry about how this all relates to our primary goal here at Attainable Adventure Cruising of helping you go cruising.
So, here's how John and Phyllis balance safety and actualy getting out there.
These days it seems like hardly a month goes by without the announcement of a new and/or improved safety device, aggressively marketed as the latest thing that we all must buy, to the point that it's getting impossible to keep up. Here is how John decides which of these new technologies to put energy into understanding and which to ignore.
Even the most experienced mariners get rusty after a period ashore. Colin shares the process of getting into the voyaging groove.

Thinking of voyaging with children? Aspiring to voyage offshore? Reading this account by experienced wilderness educators about their ten years tackling the same challenges will smooth your way.
Phyllis examines the challenges a woman faces when she goes cruising with a more experienced partner.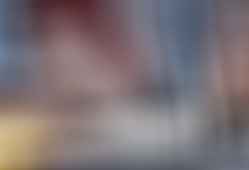 Family happiness and crew morale are vital for a successful voyage. During the last three years, while living aboard and sailing 36,000 miles on Sila, a Boréal 47, Molly Barnes and her family have come up with The Three Keys To Cruising Happiness.
Good anchor rollers are hard to do, but really important. John uses that as a springboard to write about prioritization, the most important skill a cruiser needs to actually get out there.
Many sailing writers claim that both people in a couple should have all the skills required to voyage before setting out, but is that really practical, or even desirable? Phyllis says not, and explains why.