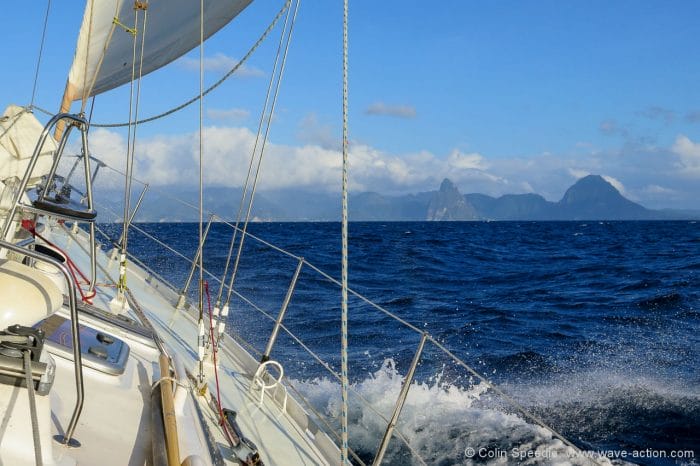 After a slow, lazy start to the season in Grenada, sitting at anchor waiting for spare parts to arrive, we were glad to finally get underway, even if it was only a short hop to Carriacou. Fortunately, we enjoyed ideal conditions for the crossing, always good news for your first full day's sail.
I've occasionally been forced to start the season without any kind of shakedown, just straight into a pedal to the metal passage, and always hated it. Not surprising when you consider the list of things that have failed first day out, despite a solid winter's maintenance work beforehand. Steering cables, a gooseneck fitting and a stern gland spring to mind, thankfully all within easy reach of safety and repair. Things deteriorate in mysterious ways through lack of use—and so do we.
I always find that I'm not mentally firing on all cylinders until I've had at least one good battering early in the season. The knowledge is all there, but the filing system is for some strange reason not fully functioning, and a good stiff shot of adrenaline is required to lubricate the thought processes.
To continue reading:
Or
Or