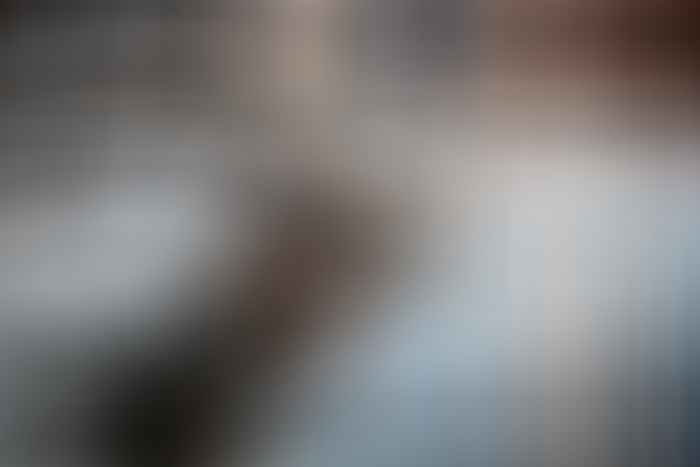 Now there's a headline to make a cruiser's brow furrow. Let me explain.
A few days ago we came into an anchorage here on the Quebec North Shore of the Gulf of St. Lawrence after a long, although not particularly demanding, two days transiting the Straits of Belle Isle—always nice to have that body of water behind us—to get snugged in for a bit of weather, only to have our SPADE anchor drag when we tried to set it.
On the second attempt, when the somewhat tired and crotchety skipper was a little more patient with the throttle in reverse, thereby allowing the anchor to work through the first thin layer of mud to the good thick stuff underneath, it set fine.
Not Frequent
The first thing to know is that our SPADE refusing to set is an extremely rare occurrence. I would guess less than a dozen times in our twenty years of using this anchor from the Bahamas to Greenland and a huge number of places in between.
We Set Hard
And the second is that our idea of setting means really leaning on it to the point that our chain rode is bar straight and the water boils under the transom. Having watched the rode while anchored in heavy weather many times, I would estimate that our setting load is higher than our anchor experiences in strong gale, or even storm force, winds.
Reliable
And finally, in all those years, our SPADE has never dragged once set…touch wood! No, not once:
Not when our boat was being slammed back and forth across an anchorage in East Greenland by storm force gusts shifting through over 120 degrees.
Not when clinging on with just 3:1 scope to a small 100-foot deep ledge on the side of a fjord in west Greenland while steady storm force winds, gusting much higher, tried to prise us loose.
Not in the hard sand of the Bahamas when the wind shifted 90 degrees in a cold front and we watched as half of our fellow harbour occupants dragged past.
Not in a late fall storm at Block Island as the wind howled across the treeless low coast between us and the sea.
But then you long term readers have heard all that before, and anyway, it's not the point of this post.
Dragging to Love
The point is that even when we have managed to drag the SPADE with our storm-force-equivalent engine setting, we have only gone backward very slowly, at less than half a knot, with the SPADE fighting the engine every step of the way. No jumping. No skipping. Just a steady and high load on the rode.
Even in:
The thin mud of the Chesapeake Bay. (This is probably the most difficult bottom type for the SPADE but, even here, good setting technique, read slow and gentle increased load to work the anchor in, most always works.)
An anchorage in Iceland that turned out to have a bottom comprised exclusively of small round rocks. (We still call that "the ball bearing anchorage".)
An anchorage in Baffin Island that, judging from what came up on the anchor, must have had a 20-foot thick pad of kelp, some of it with trunks an inch thick. (We managed to work the SPADE through to mud on the third attempt.)
Not a Common Talent
Contrast this to:
The CQR that, when it drags, just lies on its side, producing almost zero drag on the rode. (That's the voice of bitter experience.)
The Bruce that, if it pulls out, skips across the bottom in a series of bounds that can be yards long.
Danforth-type anchors that when dragging tend to plane on their fluke area. (These anchors have benefits that offset this weakness, which is why we still carry one and recommend them as secondary anchors. )
Why It Matters
Now let's think about what this really means. Suppose one day our anchor does drag…when we are asleep…in the dark…with it blowing stink and raining?
We want that anchor to be one that drags slowly so that when our drag alarm—we always set one—sounds, there will be time to save the situation before we buy the beach, or in the places we cruise, the boat-wrecking boulder-strewn sharp-rocked shore.
The point being that there's a lot more to picking a good anchor than setting or ultimate load tests, and how an anchor performs if it does break loose should be an important selection criteria.
Now you know why we love the way our anchor drags.
Where's The Love?
And yes, I know I have written a bunch of these fan-boy posts about the SPADE, but that's only because Phyllis and I think that the SPADE anchor is one of the most underrated pieces of gear in the cruising world.
And that the more people who know what a great anchor it is, the fewer people who will have cruise- or boat-wrecking anchor failures.
By the way, I totally get why the SPADE is so under appreciated. SPADEs are:
More expensive than other anchors.
Have been less well and aggressively marketed than many competitors.
Not stocked by large internet merchants like West Marine and Defender.
Generally more difficult to source.
Sold by a US distributor that can be unresponsive.
Built by a factory that raises unresponsive to an art form.
Coated with a yellow paint on the upper face of the fluke that comes off the first time you use it.
Manufactured with galvanizing that is not as good as many of its competitors' (better in recent years).
Not What Matters
For us at least, none of that matters, and I bet it certainly won't matter to anyone at oh-dark-thirty when the wind is howling and they suddenly start dragging toward the rocks at three knots because they let the above disadvantages influence their buying decision.
Further Reading
Disclosure
As many of you know, SPADE gave us an anchor some years ago—we  bought our first two SPADEs at the same price anyone would pay—and the US distributor is a long time corporate member at US$50.00 a month.
That said, if you think that support influenced our decision to trust our boat, and probably our lives in some situations, to the SPADE anchor, there is probably not a lot I can write that will fix that misconception.