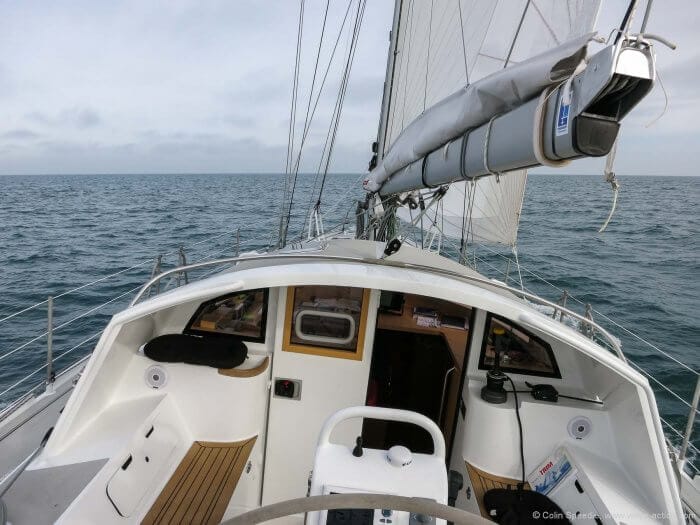 After her successful display at the La Rochelle Boat Show in September, Eala Bhan, the first Boréal 55, had been returned to Tréguier, Brittany, where she was built, for final adjustment and refinement prior to her 'proper' maiden voyage home to the west of Scotland.
Apart from a couple of short sails, Patrick and Linda, the owners, had not had the chance to use her since her launch in June, when I had joined them for a day's outing. As a result she remained, to all intents and purposes, a totally new boat to us all.
As I was the first to arrive at the port, I set about making lists of things to buy and checking anything and everything in readiness for our departure. The first few weeks in the life of a new boat are critical in terms of settling everything down, and carelessness at this stage can often result in totally avoidable damage; to mechanical systems and sails, for example.
This is not the time to put the pedal to the metal—it's much better to not push the boat too hard and monitor everything religiously. That way the inevitable little glitches that appear can be nipped in the bud before they become major issues, and you can get to know all of the systems and how they work.
I'm a great notetaker during this phase when I'm monitoring new gear, which enables easy assessment that there are no sudden changes in parameters that could give advance warning of a developing problem—this is time well spent, trust me.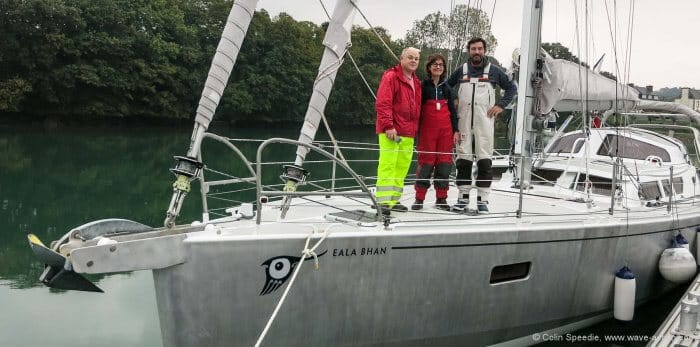 Once we were all together, the pace picked up considerably with three sets of hands available, and between us we steadily emptied the combined chandleries of Tréguier of the basics such as fuel filters, impellers and alternator belts, and built up the tool kit.
Finally, with enough food, fuel and water aboard to see us across the Atlantic, we settled down to plan our voyage home.
To continue reading:
Or
Or