We start this book by looking at the most important aspect of good and safe navigation. More important than fancy electronics. More important than paper charts. More important than radar. Situation awareness—knowing where you are at all times.

Although we are not Luddites bemoaning the take over of electronics and warning of the dire consequence of over reliance on them, we are aware of several dangers in their exclusive use:
Here's one simple tip that can save you a huge amount of grief…and possibly your boat:
What if your plotter dies, or the datum is way out on the chart against the GPS, or you are navigating an intricate passage? These are just a few situations when an accurate compass is vital.
The dangers of interfacing a boat's autopilot and navigation plotter.

Pretty near all of us are now using electronic navigation systems, that's a given, but can you safely dispense with paper charts altogether?
For many navigators the idea of going to sea without any paper charts aboard at all is pure heresy. But is that really true? Are we just hanging on to paper charts because we are stuck in our ways? Is there a viable all electronic backup?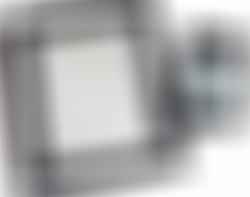 Navigating with tablets and phones is here to stay, but what are the dangers? And what can we do to make sure we don't have an iThing-assisted wreck?
John has decades of navigation experience, much of it in fog, but there is always more to learn, particularly when single-handing an unfamiliar boat.

Up to this point in this Online Book we have been writing about good navigation practices. Now let's turn our eyes to the cool electronic toys we all love.
And since I'm an electronics technician by trade and have spent most of my working life in high tech fields this is going to be leading edge stuff and way cool!

Marine electronics are great but they can also make you crazy. Here are some tips to keep you sane.
Recommended, VHF radios, satellite phones, AIS, Navtex and Weather Fax equipment for cruising boats
What hardware should you buy for receiving weather information and other communications? In this chapter I take a look at the two main options, HF SSB and satellite phone, and make some recommendations.
When radar really matters, what unit should you buy? John has the answer based on 30 years of radar experience, much of it in places where reliable radar is vital.
How do we decide between the three options for electronic navigation? John provides a logical framework to make that easier.