We have never seen the point of anchor swivels. All they do is add a potential point of failure to the anchoring system and provide little or no benefits in return.
Our concern about swivels has always centered on the possibility of one of the two screws backing out, as happened to a friend nearly costing him his boat—anchor shackles are always moused with wire, so why not swivels?
And the fact that the swivel shaft—made of  stainless and therefore subject to work hardening—is torqued over the bow roller every time the anchor is hauled.
All of that was enough to make us eschew anchor swivels, but now we have seen the ultimate reason:
A visiting cruising friend showed us this massive swivel—it is just under 4″ inches (10 cm) long—that failed when his boat was subjected to some nasty katabatic gusting that caused her to surge back and forth and then come up hard on the anchor.
A close examination shows a disturbing weakness in the design that caused the threads holding the pin to strip when a shock load was applied off axis to the anchor shank.
You can see exactly how this failure happened by looking at another anchor swivel, this time in situ, in the photograph below. When the hard jerk from off to the side (as the boat came up short) was combined with the swivel's inherent inability to align to the load and the lever-arm imposed by its own length, something had to break.
In comparison, an ordinary bow shackle would have simply aligned to the new load without problems.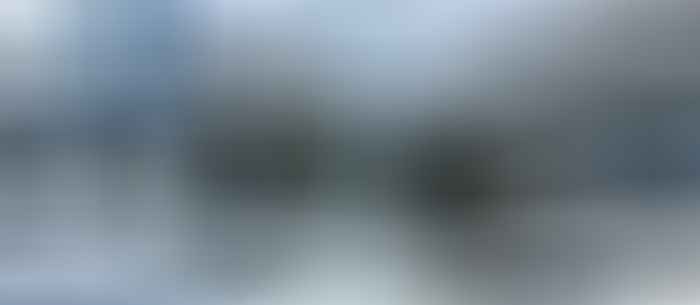 If you have an anchor swivel, we strongly recommend that you remove it and replace it with the appropriately sized bow shackle installed the right way.
If you really must use a swivel, do not connect it directly to the anchor as shown above; instead use a short length of chain between the anchor and the swivel.
Do You Really Need One?
That said, before you decide that you just have to have a swivel, consider this:
Sure, very occasionally our SPADE anchor comes up with the flukes facing forward so it is a bit difficult to stow, perhaps one time in 20. And yes, if we continue to run the windlass the anchor will suddenly swing into the correct orientation with a hell of a bang and possibly damage to the bow.
But most times all we have to do to solve the problem is surge a little chain and bring it in again.
And it that does not work, pausing the windlass, just after the stock comes over the roller, to let the anchor reorient gently, does—takes a bit of practice, but once we have the knack it works great.
Given that, my thinking is why introduce a potential failure point with a bad track record, like a swivel, when a good old galvanized shackle will works fine. Or to put it another way, why add a complication like a swivel rather than learn a skill?
The more you know, the less you need.
Yvon Chouinard, climber and founder of Patagonia
And we have been anchored for as much as a month on as little as 80 feet of chain without having any twisting problems that would require a swivel. So I think repeated chain twisting is more a function of a poor windlass, locker and/or chain setup, than intrinsic.
Further Reading