Learn why this Online Book is worth your time and will change your cruising life for the better.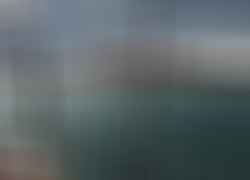 Everyone loves to tout the benefits of their favourite anchor, John included, but this article is about much more: how to cut through all the claims to the criteria that really matter when selecting an anchor.
Colin's in-depth, real-world test and review of the SARCA Excel anchor, based on a season of use in a cruising ground that is notoriously difficult to anchor in.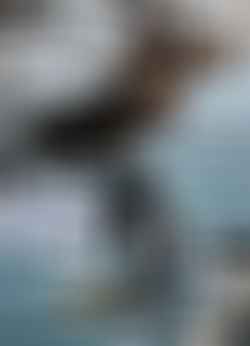 In the last two chapters we have reviewed the SPADE and SARCA Excel anchors. So which of the two is best, and are there other anchors as good or better?
When an anchor that thousands of sailors rely on seems to have a dangerous flaw, we need to write about that…and we do. Also, some thoughts on the the Vulcan and the Mantus anchors.
John spent some time at the Ultra Anchor booth at the boat show. There were things he liked about the anchor, and one that he didn't, and it's a doozy.
In a previous two chapters we covered our favourite anchor and a second choice. In this chapter we move on to size and material—even tricker things to decide on. But not to worry, we make it simple.
The second most important anchor on our boats after the best bower is the kedge. What type should it be and how big? We make it simple.
After we have bought our best bower (primary anchor) and kedge, what should our third anchor be? The logical answer will surprise you…as it did me.
We sailors love to talk about anchor tests, and yes, they are useful, but never forget that they are all fundamentally flawed.
There are probably more misconceptions and just plain wrong information circulating about anchor chain than most any other piece of cruising gear. For this chapter I went to the experts at Peerless Chain to get the real facts.
In the last chapter on chain we looked at the three grades of chain normally used for anchor rodes on cruising sailboats. In this chapter we carry on from that base and examine the trade-offs between the grades and the things that you need to know when selecting the right anchor chain and gauge for your boat.
There are two opposing views on chain catenary: those who believe that having a lot of chain on the bottom increases holding, and those who have observed an all chain rode being pulled bar straight in any winds above about 30 knots and therefore hold that catenary does nothing useful in anchoring. Who is right? Read on to find out, and also for John's recommendation for the best chain grade to use.
Rope snubbers are vital for those of us who anchor on all-chain rodes, but the good news is that a good snubber is a simple thing to make and rig right.
Over the years we have answered many questions about putting together a good anchor rode. In this chapter we have gathered some of those answers together.