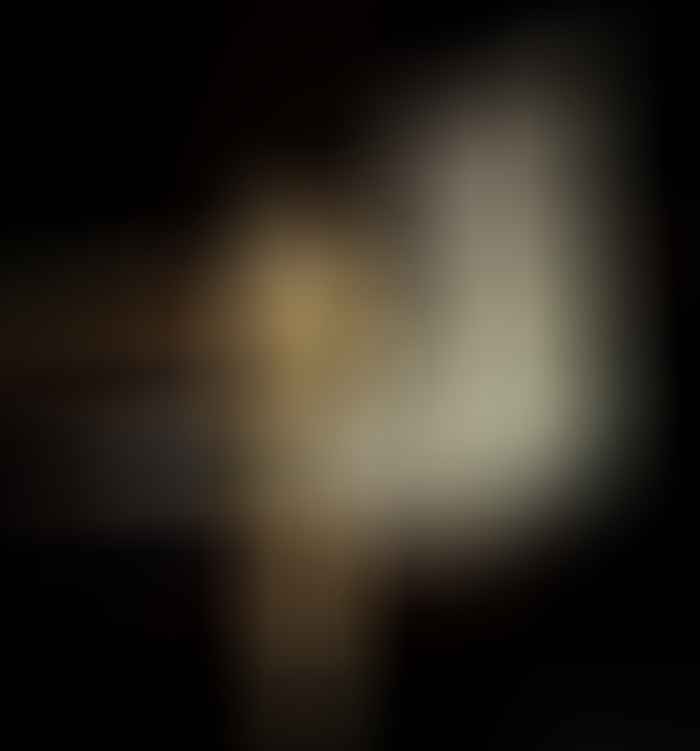 OK, I admit it, that's a bit of a clickbait title.
And, yes, I do understand that saildrives are:
Much easier to install than a conventional driveline.
Give the designer more flexibility in siting the engine.
Reduce vibration and noise, at least potentially.
Are more efficient than most drivelines since the prop shaft is horizontal.
But…you just knew there was going to be a but, didn't you? Actually, there are two buts, and they are doozies…when we buy a boat with a saildrive:
#1 We just bought an aluminum boat:
Yup, if we want that aluminum saildrive housing under our boat to last any length of time, we should carefully observe at least half of my 27 Aluminum Boat Care Tips.
For example, spend a month in a marina plugged in to shore power without an isolation transformer—I'm not convinced about galvanic isolator reliability or efficacy in this application—and our saildrive may easily become Swiss cheese. Why? Because it's been acting as a sacrificial anode for every boat in the marina with a screwed-up electrical system…which is a lot of 'em.
Also, to really take care of a big chunk of aluminum in the water properly, the boat's DC system should be fully isolated, not a practical thing to do on a boat that was not originally set up that way.
What a bummer: We now have most all of the drawbacks of an aluminum boat, and none of the advantages.
#2 We just bought another battery:
Yup, again. Combine an aluminum housing with a stainless steel shaft and a bronze prop—sailors want folding or feathering props, which are made of bronze—in salt water, and what do you get? A battery.
Wait, it gets worse. On aluminum boats with conventional drivelines we deal with this problem by isolating the shaft from the rest of the boat (see tip #15), but there is no way, at least that I can see, to do that on a saildrive.
So this thing is going to munch zincs like a hungry gorilla munches bananas. And what happens when the zincs are gone? Yup, the aluminum housing is next on the electrical gorilla's menu.
Wait, it gets even worse. If any of the seals in this thing fail and water gets in, things will really start to perk, since there are a bunch of parts in there made of stainless steel and bronze.
That Bad?
So, am I being overly dramatic here? (Who, me? When has that ever happened?)
Anyway, I think not in this case. As most of you know, I have been looking at boat listings lately and have seen at least two boats where the specification says "new saildrive in year x", with x being a different year than the boat was built. And a broker I was chatting with mentioned two trashed saildrives in passing. Conclusive? No, but a disturbing indicator.
Always Bad?
So, being an even-handed kind of a guy—OK, not really, but I'm working on it—I tried to come up with a situation where a saildrive made sense on a cruising boat.
After much furrowing of my already wrinkled forehead, all I could come up with was, it might make sense on an aluminum boat, since at least the owner will be able to care for the thing properly, without any additional work or knowledge…that is, until there is a leak in the seal.
That said, it's still not a great solution since I can't see any way to isolate the saildrive from the hull, so we will be connecting a bronze prop to our aluminum boat—be prepared to go through zincs fast. And if we miss that all our hulls zincs are used up, the hull is next.
On the bright side, we do get rid of the shaft tunnel, which can be a vulnerable spot on aluminum boats.
Back to the dark side. What about the bolts that hold the saildrive down? How do we do that without passing a stainless bolt through our aluminum hull? I don't know.
Summary
Oh dear, that was not a great attempt at being even handed. Might as well just go for it:
Over my 50+ years doing this stuff, I have seen some seriously bad ideas foisted on us poor boat owners by the marine industry as they make their own lives easier. At least to me, the saildrive comes close to the top of that list of infamy.
Wait…There's More
So, after reading the above, it would be logical to assume that I would not even consider buying a boat with a saildrive. And that was certainly my first conclusion.
But, having thought about it some more, I realized that, since there are so few really good boats out there that come even close to meeting Phyllis's and my needs going forward, rejecting all boats with saildrives, or twin rudders, or any of my other pet hates would be a bad idea and contradict my own fundamental thinking on buying a boat.
Why is this stuff never simple?
Update July 2019
If you are still considering a boat with a saildrive, or have one, I strongly recommend reading Ed Sherman's excellent article on maintaining them over at Cruising World. Thanks to Steve D'Antonio for pointing us to it.
Key take away, saildrive owners need to plan to take the engine and saildrive out of the boat every six years to replace the "bellows" seal that keeps the boat from sinking.
Update July 2022
Well, Phyllis and I ended up with a boat with a saildrive. But that does not mean that I have changed my opinion of the damned things.
While researching how I need to care for this abomination that the marine industry foisted on us boat owners I discover this service bulletin from Yanmar on suggested care.
If reading it does not make you blood boil, as it did mine, you are a saint…or not paying attention.
Just one example,
When the boat is first placed in the water, is moved to a new marina or mooring or if new equipment is installed on the boat that is connected to the cathodic bonding system, it is recommended that the boat owner inspect the condition of the sacrificial anodes every 30 to 60 days to determine the rate of consumption of the anodes.

Yanmar Marine service Advisory
Seriously, we need to jump overboard to check our saildrive once a month? And how many boat owners will do that in the marina and thereby risk death from electrocution?