Most yacht engines are horribly inefficient, but that can be fixed. Matt, AAC Engineering Correspondent, introduces the book with this chapter.
Matt explains those graphs that adorn engine brochures and manuals. Understanding these diagrams is the key to better fuel economy and less problems with your diesel engine.
Just what is a commercial or continuous duty rating on an engine, and should you get that? Matt starts this chapter with the reason that these ratings exist, and then moves on to how to select the correct engine duty rating for a displacement boat.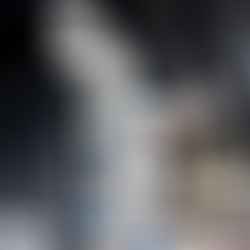 Matt brings his customary clarity to a complicated subject: propellers. Reading this post will cause you a bit of brain sweat, but doing so can help you get big gains in engine efficiency.
Running your engine at low power settings can slowly kill it. Here's what to do about that. This could save you a bunch of money and aggravation.
In the last chapter in this Online Book, John wrote about how chronic underloading of your engine can wreck it, as well as waste fuel and produce unnecessary carbon. In this chapter we get to the good stuff: how to solve the problem for both new and existing engines.
So far in this Online Book we have learned about the fundamentals of engine and propeller efficiency and, in the last chapter, we looked at a way to make our existing engines a bit more efficient. In this chapter Matt explains a much better way to get the very most out of every drop of diesel fuel.
Up to now in this online book we have looked at the theory behind designing an efficient engine and drivetrain for a displacement cruising boat. Now we will dive into a real world example as John shares the story of the last repower of Morgan's Cloud.
All engines have tradeoffs, but by really thinking about the theory we have learned in the first chapters as we select a new engine, we can make a big difference to efficiency and reliability. Here's an example.
John, who has done three of them, fervently hopes that this will be his last repower. Read along as he spends three months fulltime at one of the best diesel repower shops in the world, sweating the details to make this installation the best it can be.
Installing the new engine was a huge and expensive job, so how did it work out?
So how did the new engine work out over time? What worked well and what did not? It's all here, together with solid recommendations for transmissions, exhaust systems, and drive line.
A diesel engine that's been badly overheated will probably never run reliably again. A total cruise ruiner. Let's not let that happen to us.