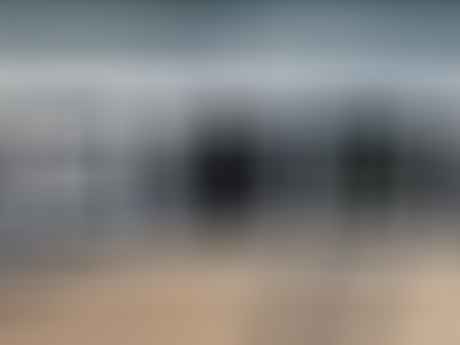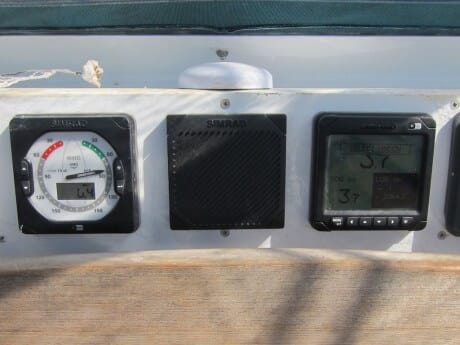 When we took delivery of our new OVNI 435 in 2008, we decided to stick with the standard 3 bladed propeller, partly for reasons of cost (we were running out of cash!).
But on all of my previous boats I'd had either a folding or feathering prop, and fully intended to fit one to Pèlerin when money allowed – none of these units are cheap, but the fixed blade could then act as a spare. Fixed props are fine and have predictable characteristics, but as has been demonstrated in numerous prop tests, a fixed three bladed prop has about the same drag coefficient as a boat's hull.
When under sail, if the gearbox manufacturer allows, the prop can freewheel, that's about the equivalent of towing one bucket, but if the prop has to be locked in gear, then make that towing two buckets. That will make a major dent in any boat's performance, especially in light airs. But the prop drag can be reduced entirely by fitting a folding prop, and by over 90% by fitting a feathering prop, so we knew we wanted to make the change as soon as we could.
What Prop to Choose?
A folding prop was not possible due to space restrictions and memories of poor astern propulsion leading to heart-stopping moments in tight corners. The small aperture around the prop also meant that the interesting Autoprop, which has performed well in a number of trials, couldn't be fitted. As ready cash was still in short supply, the excellent Variprop we'd had on our previous boat for many years was out, as was the highly recommended Maxprop, too. An interesting development at a good price looked to be the Kiwiprop, with its Zytel blades, so we decided to give it a try.
We were happy enough with the swap, and could soon see the benefits in terms of our daily average runs. Performance under power was good, although the grip astern was less impressive. It was pretty noisy, too, although that wasn't helped in our boat by natural resonance coming through the flat aluminium plate above the prop. Overall, we were happy enough with it at the price.
Sadly, the prop came to a sticky end up the Owenboy river in Cork, southwest Ireland, when one of the rollers (that stop the blades from traveling too far in astern pitch) came out. A diver carrying out a brief inspection also removed the other two rollers, where both pins were bent. There was nothing for it but to remove the prop, send it off for repair, then re-fit the original fixed-blade prop.
The helpful people at Kiwiprop repaired it and sent it back. Their report suggested that we'd picked up a rope or wire that had caused the damage, and the prop had also been upgraded with the latest titanium pins for the blades. But we never got around to re-fitting it, and when we met someone who was looking for a Kiwiprop of the same dimensions, we decided to let it go.
Try, Try Again
We then put that money towards a new prop, and having sought recommendations decided to go for a new British made Featherstream, a three bladed feathering propeller. The Featherstream uses a bronze hub with stainless steel blades –  stainless allowing thinner, more efficient blades that are more durable and corrosion resistant. The prop seems well engineered, came with an exemplary installation manual, and the price was very competitive.
The blades swivel through 180° to present the same leading edge ahead and astern, the pitch can be adjusted externally (although it's not easy), and maintenance is claimed to be simply external cleaning and internal greasing annually.
We haven't got much experience with it yet, but the pitch ahead seems spot-on straight out of the box, and astern is particularly impressive with much improved stopping power. Noise levels are slightly higher than with the fixed prop, but by getting the revs just right it's possible to reduce the resonance significantly. And now that we know the boat well, we can really feel the difference in sailing performance, particularly in light conditions, which is where we've worked hard to make an improvement to our boat.
The Good and the Bad News
Are there drawbacks to installing a feathering prop, cost apart? Well, with most flat blade models, cavitation can occur in certain circumstances. I've only ever had this happen once, on our old boat whilst punching out of a harbour into a strong headwind with a really nasty short, steep chop, where fortunately we had enough room to 'tack' under power. Fine tuning the pitch to suit the boat can help here, made easier if you can adjust the pitch in situ. And as the prop doesn't turn when under sail the possibility of running a prop shaft alternator is removed. And there's no getting away from the fact that they are far more complex than a fixed prop, which will not go down well with adherents to the 'KISS' principle. But reliability (in my experience) is good, and if properly maintained they give little trouble.
The big bonus is undoubtedly the improvement in sailing performance. All things being equal, we think feathering props make a significant improvement to a boat's sailing ability at a cost worth saving up for. Better light airs performance should translate into less fuel consumption and so greater range and endurance – all worthwhile benefits for cruising to remote areas.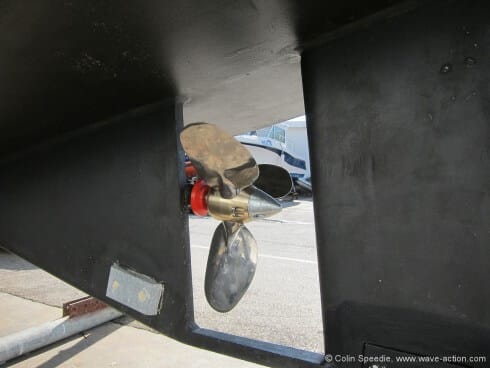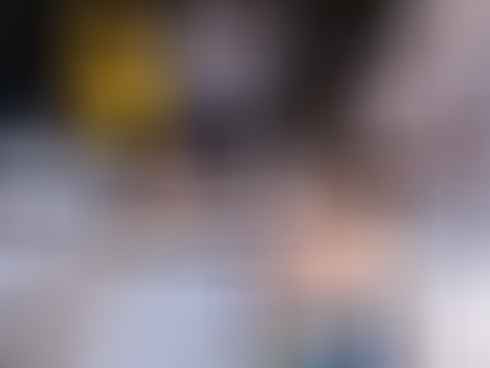 Have you had any experience, good or bad, with these or other feathering propellers? Please leave a comment.
Further Reading