Question: I notice from pictures that you have a hard top dodger and bimini on Morgan's Cloud. Who designed and built those? Was it expensive? Any pit falls to avoid? Also, I am thinking of trying to be environmentally friendly and loading mine with solar panels, what do you think?
Answer: What you see is our third crack at creating the "ideal" dodger and bimini top, at least for us. I can't say that "design" is the word that I would use, more like "evolution".
When we bought Morgan's Cloud she came with a fabric dodger set on heavy duty (1-1/4") stainless steel bows. When that came to the end of its life we decided to stay with the basic shape and design, since it had worked well, but make the dodger top hard. We also decided to add a bimini top to try to reduce the crop of growing things that dermatologists delight in burning off my (John) skin.
In designing the bimini our first concern was that we not compromise access to winches or other sail handling equipment and to preserve good visibility.
We also decided to end the bimini forward of the wheel since we rarely steer and when we do we like to be able to look up at the mainsail.
Since the existing dodger bows were so substantial, we used them for the basic structure, although with a modification: The curve of the old fabric dodger had required us to keep our heads bent slightly forward when sitting under it. It is truly amazing how uncomfortable this can be on a long watch. To solve this problem we had a short piece of tube welded into the middle of each bow to move the curve outboard by 2 inches. This has had a miraculous effect on our comfort.
Before making this change we made sure that we would still be able to see the oncoming waves and the headsails, while sitting in a comfortable steering position and looking along the side of the dodger.
Ideally, we would have liked to make the whole dodger rigid including the windows. However this would have necessitated going to glass or plastic windows without curves, which would have compromised the boat's looks to a level we could not tolerate. We did enquire about a custom curved laminated glass windshield; however, when the $10,000 figure was mentioned by the manufacturer, that was the end of that discussion.
For our first hard dodger and bimini top we went to a mass producer of fiberglass tops for both. This was not a success. The fiberglass laminate was too thin, resulting in alarming flexing underfoot. Since being able to stand on the dodger to furl the mainsail or tie in reef points was a lot of the reason for going with a hard top in the first place, this was not acceptable, although it did last 4 years before developing cracks.
The other problem was that the extrusions provided to attach the fabric sides and front were really chintzy and poorly designed so it was impossible to keep the joint between the hard top and fabric sides waterproof. Aside from the discomfort of having constant drips, we navigate on deck under the dodger so leaks resulted in soggy charts and publications—very irritating.
For our third iteration we stayed with the same design but had a custom glass shop build the hard dodger top using a balsa core sandwiched with fiberglass. This resulted in a very stiff and relatively light structure, albeit at vast expense. After the custom shop finished their part, we covered it with Treadmaster, painted it with Allgrip and added good quality plastic extrusions, glued with Plexus adhesive, tucked well under the edge to prevent leaks.
At the same time we laminated a piece of ¼" plywood to the underside of the bimini, to stiffen and strengthen it, as well as adding Treadmaster to the top.
Finally, we had the new dodger front and sides fabricated in one piece with no zippers. We think that zippered windows in dodgers are a mistake since they result in blind spots and they will inevitably leak. Of course, those in hot climates may disagree, but we have never found the heat under the dodger excessive, even in the Caribbean. For fabric we went with Stamoid rather than the Sunbrella that we had used on previous versions.
These have proved to be good changes and combined with the well recessed tracks have made the dodger completely waterproof, even when punching to windward with the spray flying.
We have considered solar panels but are loath to add them since the clutter would make the bimini much less functional to stand on when sail handling.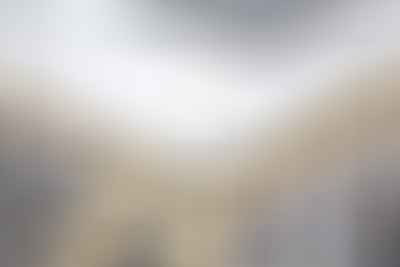 The devil is in the details. Note how the hard top overlaps the fabric top edge, which slides into a plastic extrusion on the front. To attach the sides, there is a light fiberglass batten in a pocket that is through bolted to a rabbited-out lip, to clear the bows, on the underside of the hard top.
Further Reading
Lane and Kay Finley from New Zealand have built their own hard dodger for their sailboat Mai Tai and shared the process with us here.
We have two full chapters on our new cockpit enclosure—yes, we changed our minds—starting here.