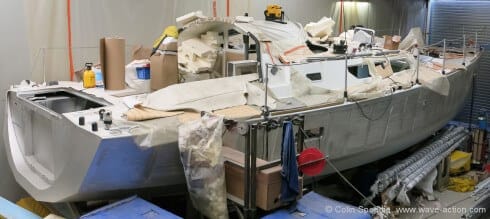 I rarely attend major boat shows these days, and sincerely don't regret it. In the past I spent many a day on stands for whoever it was that I was working for, or supporting, at that time, generally in the foul aired mausoleum that housed the late, lamented (?) London Boat Show at Earl's Court.
Not only was it a trial physically, but even then there didn't seem to be much to get excited about, and that was in the days when the likes of Swan still attended and displayed, and money seemed to be far more plentiful. But now?
Regardless of the era, it's obviously the case that boat shows offer the interested observer an insight into the direction that the market (and indeed yachting in general) is going, so when I get the chance I'll still turn up.
Attending the recent La Rochelle Boat Show gave me a golden opportunity to catch up on 'the industry', and see where we're currently headed, and if I'm correct in my analysis, it isn't the direction I think we'd all like to see.
The boats
Every boat show I've attended in recent years seems to have had fewer yachts on display, but La Rochelle seems to be doing better than most, even though regulars at the show claimed new boats were down in numbers. Given the immense cost of attending a show–stand and/or pontoon space, staff travel and subsistence, etc.–that should come as no surprise, particularly given the rickety state of the European economy.
It's been a long time since many of the 'niche' players that produce long distance cruising boats have attended in force, which leaves the field to the volume builders, and France being home to several of them, they were out in force, with Beneteau, Dufour and Jeanneau all showing several models. German giant Bavaria also had a number of yachts on display.
There were a large number of interesting boats, not least the fast cruiser/racers produced by the likes of JPK and Pogo, which are not my idea of cruising boats, but the younger generation of French sailors love them, especially for short-handed racing, and if I was thirty years younger I'd be itching to join them.
Or the RM range of ply/epoxy bilge keelers, that have similarly been enthusiastically adopted by French owners. And even though it isn't my sort of boat, it was hard not to be impressed by the conceptual thinking behind the Beneteau Oceanis 35, which offers a modular approach (daysailer, weekender, cruiser) like her bigger sister the 38, that won the 2014 European Yacht of the Year award. With these boats at least, Beneteau seems to be maintaining a brave attempt to stay in the private ownership market, which seems to have been abandoned elsewhere.
Who buys boats these days?
Looking at many of the 'cruising' production boats, especially the very latest designs, suggests that the trend towards yachts with charter use as their main market continues to develop. These are typically boats with huge volume hulls, carried well aft, housing cavernous interiors.
Simplicity in rig design has led to more boats with wide swept spreaders attached at deck level as far outboard as possible, which reduces costly internal support structures for the builder, but doesn't help the cruising sailor much.
Angled twin rudders to control these beamy boats when heeled might work fine for charter or racing, but are undeniably vulnerable to snagging lines, or damage through impact by floating debris or grounding.
Huge interiors certainly offer palatial living when at rest, but lack seaberths for when safe, sound sleep is an absolute necessity: on passage.
Flimsy, rudimentary bow rollers work fine if you only plan to anchor in calm conditions, but would be lucky to stay intact in a solid gale in an exposed anchorage–the list of negative aspects for practical cruising goes on and on.
The same pressure is evident in the build quality of the interiors. The move to CNC production of internal joinery has certainly improved the fit of much of the woodwork, but it often seems to be far from robustly installed, and the long-term durability must therefore be in question.
And to take just one example of a crucial piece of equipment for living aboard–the cooker–many of the popular models installed are very obviously built to a price, rather than a standard. And if there's one thing that you absolutely must have on a boat with anything other than daysailing pretensions, then surely it's a decent cooker, like the GN Espace OceanChef.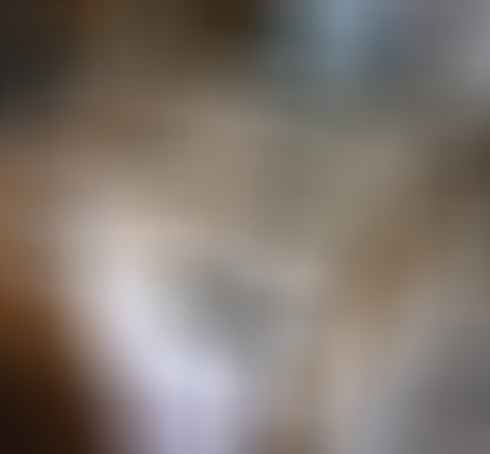 But the builders must supply what the market wants.
Quite right–they're in business to make money. And the market for single owner yachts is far from what it was, according to industry insiders. This is especially true (and most worrying for the future) in the under 40 age group, where disposable income and job security are both way down on previous generations. As a result, more and more people are opting to charter on a regular basis, or join one of the fractional ownership schemes on offer, rather than take on the maintenance, depreciation and mooring costs of ownership.
Taking only that last element, mooring cost, an annual berth for a 44ft like our own could be up to £10,000 (c. $16,000) in one of the main marinas on the South coast of the UK, and that is if you can even find a berth to rent. Currently, one of the biggest brakes on yacht sales across Europe is the chronic shortage of available berths.
Old fibreglass (GRP) boats don't die like wooden boats and new boats keep being delivered, so the demand for berths is drastically overstretched. And largely due to the global financial crisis that has plagued western economies since 2008, large-scale marina development projects, whether private or public, have been put on hold–new berths just aren't being created.
The Atlantic coast of France suffers from this shortage as much as anywhere, and the French magazines regularly report stories of visiting yachts being turned away from the more popular ports, as all available visitor spaces have been taken. If you want to be sure of a berth you've got to arrive by midday! Which is hardly encouraging for family crews looking to cruise that coast, and the Mediterranean coast is reputedly even worse.
Globally, it's even affecting the ultra wealthy–a recent report in The Economist on the growing global market for power driven superyachts cited the lack of available berths in Hong Kong as a stumbling block for sales of new yachts to a city where they have sold 110 superyachts in recent years–and when it affects those guys…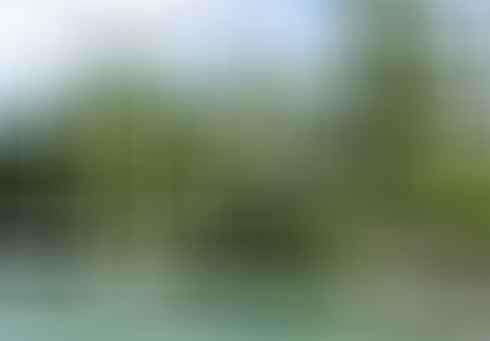 Is anyone making any money out of this?
I've heard it argued that yachts with charter use as their principal objective are designed on a time/use percentage basis–70% at rest, 20% under power and 10% under sail–and it's those demands that dictate the configuration.
Consider, too, that bareboat charter rental rates revolve around length and volume, not quality, so there's no value in building a more robust, better equipped yacht if the big fleets won't buy it. So that market belongs to the big players who can achieve the necessary economies of scale in labour, purchasing power and marketing, and who are prepared to build the boats that the market demands, even though the margins are very thin.
One of the biggest players, Hanse, has recorded losses running into tens of millions of Euros in recent years, despite their undoubted technical prowess in building production yachts. Chasing volume sales clearly isn't an easy gig. Hanse, like Bavaria, fortunately have substantial investment capital backers, and are taking the long view that a recovery in yacht sales will eventually take place, especially in the newer markets in developing economies such as Brazil and China.
And the bad news continues for the specialist yacht market in Europe, with the likes of Sweden Yachts, Najad and Southerly in and out of difficulties in recent times, the latter going under for the second time in two years during August of this year.
Smaller, bespoke yacht yards face the double whammy of a diminishing pool of potential customers and no chance of achieving the economies of scale that the big yards can secure. And let's not forget that so far the developing world has not shown huge enthusiasm for sailing boats–motorboats seem to be their poison. It's a tough old world out there.
So who's building the mid priced, long distance cruising boats for the future?
Well you could argue that some of the French builders mentioned–JPK, Pogo–are. In fairness, some of their boats offer many of the things that I like to see in a yacht–simplicity, sailing potential and the innovative use of structural techniques and materials. But equally, some of them have design extremes that would rule them out for me.
If I came away from the show with an overall impression, it would be simply that the market has changed beyond all recognition since the financial crisis began: The market for individually purchased cruising yachts is still on its knees, motor boats and sailing yachts designed for the charter market are on the way up, and builders of 'traditional' cruising designs will have to fight for a share of a much smaller market in the future. I simply cannot foresee any likelihood of a return to the way things were in the short term, at the very least.
What's missing amidst all the market conformity, is surely a simple, purpose designed, long haul cruising yacht, especially one with a specification and price pitched at entry level. The market would seem to need a boat like the A40 to fulfill that niche, and I think there would be an appetite for just such a boat–who knows, it might even get the cruising boat market moving again.
And the belle of the ball for me?
The new Boréal 52, hull number one of this updated model, on display for the first time at La Rochelle. With many detailed design improvements over the original 50, this boat stood out like a Humvee in a parking lot full of compact sedans, and was undoubtedly the most coherent, built for purpose cruising boat on display.
Constructed for an experienced German couple, Nordlicht definitely was ready to go anywhere, and in comfort and style. A major success that will definitely help the yard claim their place as the builder of choice in the long distance, high latitude cruising yacht market.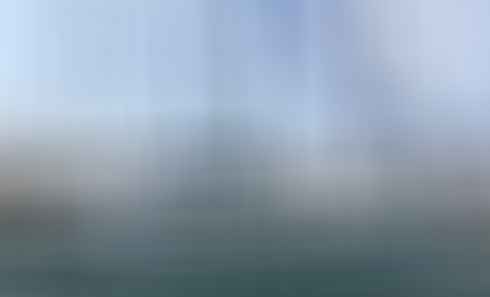 Any other good news?
The huge–and I mean huge–marina that hosts the La Rochelle Show has just completed a major expansion, with a whole new basin of pontoons, combined with enhanced protective walls to provide additional shelter, that will hopefully prevent a repetition of the major damage caused by a storm in 2010.
An additional 1000 berths have been created, which has substantially reduced the waiting list for permanent berths, and it's reported that there are still some berths available for boats over 14m.
The expansion has also allowed a larger area to be set aside for visiting yachts, which should help to reduce congestion problems during the season, even if it's only a local advantage–but I'm sure that visitors to the French Atlantic coast will welcome that with open arms. We must be grateful for small mercies in such difficult times.
Disclosure
Colin provides construction supervision and owner representative services to some new Boréal owners.
Further Reading