Outbound 46
A multi-part in-depth review of the Outbound 46 offshore cruising sailboat.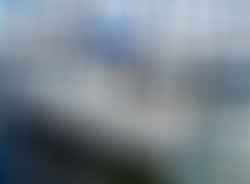 Starting a multi-part in-depth review of the Outbound 46 offshore cruising sailboat.

Because we know that Attainable Adventure Cruising readers are way too smart to be so wowed by a slick interior that they forget the important stuff, John starts our review with a deep dive into the hull form of the Outbound 46. This chapter will also be useful in your search, no matter what offshore sailboat you end up with.
In Part 1, we analyzed the Outbound 46 hull design and compared her to recent designs. Now let's look at other hull-related stuff, including the keel, rudder, bow thruster or not, and some thoughts on construction, all relevant no matter what boat you are thinking of buying.
It's amazing how few cruising boats actually have a good deck layout that makes them easy and fun to sail. John uses the Outbound 46 as an example of sail handling features he likes, and a few he doesn't.
These days there seems to be an endless fascination with yacht (both motor and sail) cockpit amenities, but we must never lose sight of a cockpit's primary function: to be the command and control centre of a vehicle that operates in a potentially hostile environment.
There are few areas on any boat that are used for more diverse tasks than an offshore sailboat cockpit. Everything from lounging on a quiet day at anchor to handling a fast-moving emergency at sea with a bunch of sail up…in the black dark…in fog…with a ship bearing down on us.
Given that, picking a boat with a good cockpit layout is one of the most important parts of boat selection. Let's look at what really matters.