Question: I am trying to buy a boat to go cruising with my family. Over the course of a few years, we will cruise in the Chesapeake and then the Med with a trans-Atlantic in between. My budget is modest (US$50,000 give or take 20%); however, the choice of boats is MIND BOGGLING!
Is there a site, or a person, or a process that you could share with me that helps one to narrow down the choices? Are there boats/brands from the last 40 years that simply must be avoided in general and all of the rest are more or less OK?
Answer: I think that it will be very difficult to get your goals met at the budget you have set. The key issue here is that you want to cross the Atlantic safely with four people. If you just wanted to coastal cruise or just wanted to cross the Atlantic with two it might be doable, but doing both is going to be a problem. Even if you could get a boat that is fundamentally seaworthy for that price, she will almost certainly be old and require substantial upgrade and repair to get into ocean ready condition, which will strain your budget.
Having said that, you might just mange to meet your goals by buying a good and strong old boat, possibly damaged, investing sweat rather than money and buying good used gear. To take this course you need time and a lot of experience maintaining sailboats. Also, keep in mind that you might end up with a safe boat, but she will be small, cramped for four people and very basic.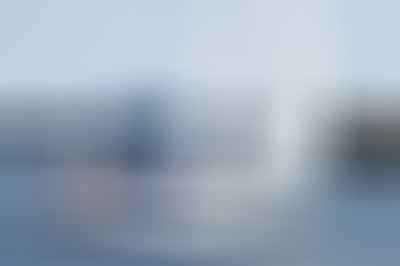 As you look for boats, keep in mind that the vast majority of boats, particularly in your price range, are not something you want to take yourself and the ones you love offshore in. When looking at boats, be particularly careful of boats built during the production sailboat boom of the seventies; many were cheaply built then and are way past their best before date now.
It is hard to recommend brands, but an old Hallberg Rassy, Pearson (watch out, there are some poorly built ones around), Nicholson, Pacific Seacraft (probably too expensive), or Contessa might be types to look at.
With boats of this quality, it is likely that any that fit your budget will be old and worn, so a really good survey will be essential. The chain plates (Nicholsons had problems here), mast step, bulkhead attachments, rudder and keel root are all places where major trouble that can cost a lot of money to fix or sink you can lurk.