A fundamental fact of yacht design is that if you want to move a given displacement—which is the only sensible way to compare boat sizes—through the water without planing, the most efficient hull form is long and thin, as demonstrated by Steve and Linda Dashew's 83-foot motorboat, Wind Horse. A boat that can move her nearly 50 US tons (45 metric tons) at 13 knots using less than 200 hp. Drop the speed to 11 knots and she uses around 120 hp.
I got to take a ride on Wind Horse today and was very impressed. And if you think she is extreme, read on.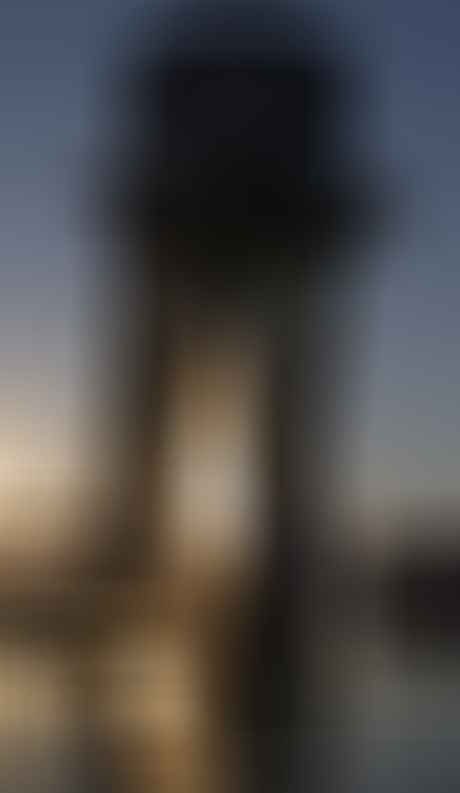 That's the US battle ship Wisconsin. And both shots were taken with "normal" focal lengths—that's not lens distortion you are looking at.
There is some distortion of Wind Horse in this wide angle shot.
Even the vintage motor sailor on the left in the photo above is pretty long and thin. So we used to understand that long and thin was the way to go, but somehow in recent years boat design has gone off the rails producing a lot of short fat inefficient boats. It's a bit like the trend toward SUVs in automobile design and probably for the same reason: fuel that was, and probably still is, badly mispriced.
To me, the take away here is that trawler yachts make exactly no sense at all. If and when the day comes that Phyllis and I can no longer handle sails, why would we want a 40 to 45-foot trawler that would be about the same size (displacement) as Morgan's Cloud but that would motor slower than we do, use way more fuel, be less comfortable in a seaway, and be a lot less safe due to stability issues?
Wind Horse may look military, industrial on deck, but she is all yacht below.
We are not ready for a motor boat yet, and may never be. But the thought of standing watch in a wheelhouse like that on Wind Horse in our shirt sleeves on the way to say Greenland does have its attractions after 20 years of open cockpit sailing in the high latitudes.
Phyllis and I won't ever be able to afford a boat like Wind Horse, nor would we want a boat that big, even if we could afford it, but I do hope that the recreational motor boat industry comes to its senses and learns from Steve and Linda before the day comes that I'm too creaky to sail.
If you want to know more about the science behind positive effects of length, Matt Marsh's excellent post on the subject is a great place to start.
So how many of you sailors are secretly thinking about the "motor boat years"? Please leave a comment.