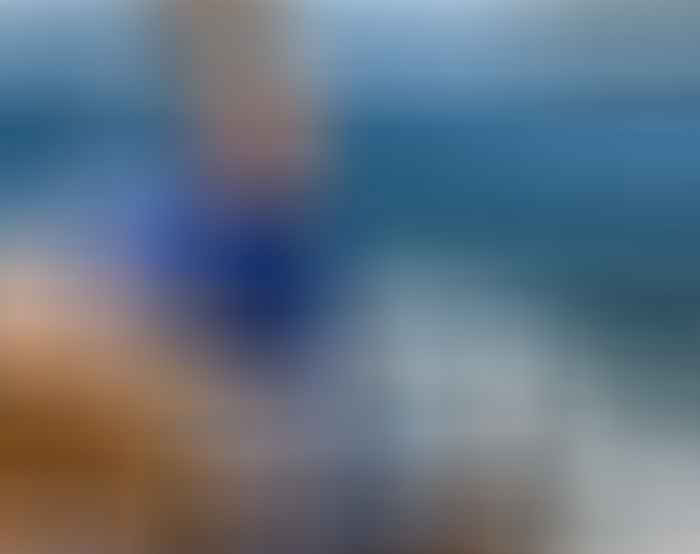 A few weeks ago we hosted two other cruising couples here at Base Camp and, as we were settling in for a pre-dinner glass of wine, it struck me that it would be hard to imagine three more different boats than those owned and cruised by the group.
Let's look at that.  I will start with a short cruising bio for each couple.
Marilyn and Steve voyaged fulltime for over 25 years, including crossing the Pacific from Mexico to New Zealand and then recrossing the Pacific to B.C. (the hard way), before transiting the Panama Canal to cruise both sides of the Atlantic. A few years ago they sold their boat and are now land-yachting.
Thelma and Wilson have made extensive voyages in the North Atlantic, and Wilson singlehanded their boat from Newfoundland to Scotland and then returned doublehanded, with their son, to Nova Scotia against the wind in April—probably the toughest passage any of us have taken on.
And, of course, most of you know about our own voyages, over the last 26 years, on Morgan's Cloud.
Now, let's lift the curtain on the boats each couple own, or owned, in the same order.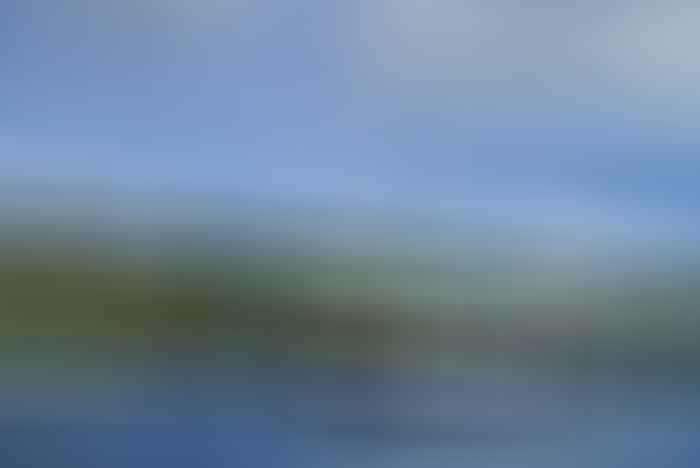 Marilyn and Steve: a 40-foot steel replica of Joshua Slocum's Spray. They had the hull built and then finished her out themselves.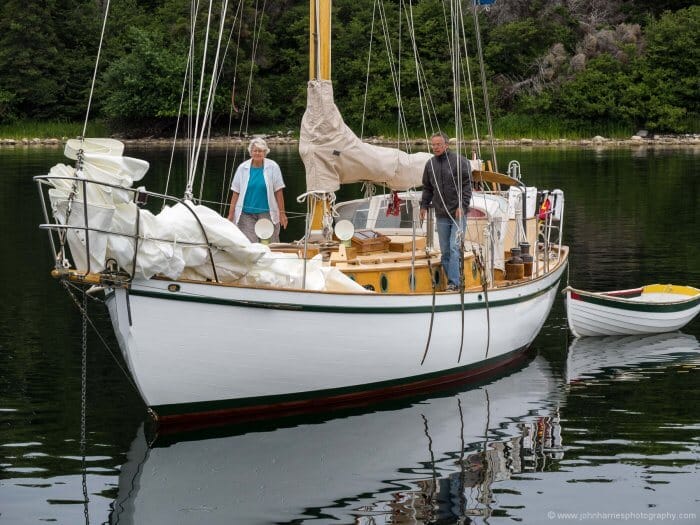 Thelma and Wilson: a 38-foot wooden cutter designed by Atkin before World War II, but updated with a Bermuda (Marconi) cutter rig. Wilson self-built the boat some 20 years ago, all the way from a pile of lumber.
(Given that build project and his against-the-wind passage across the Atlantic in April, you must be wondering about the advisability of hanging out with Wilson, but having done so quite a bit over the last few years I can testify that he's not actually that crazy, and really perfectly safe to be around.)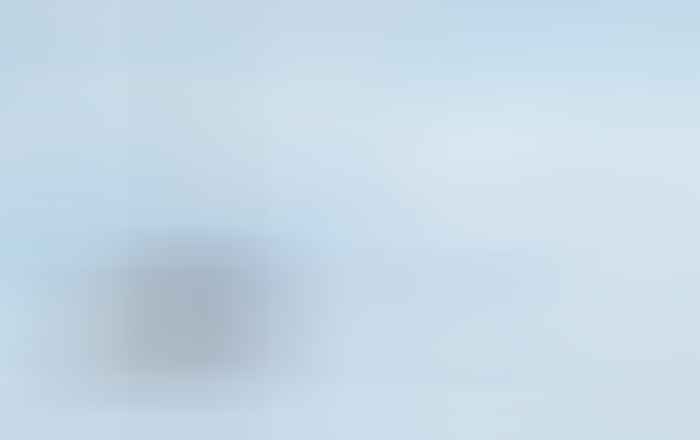 Phyllis and John: a 56-foot aluminum McCurdy and Rhodes-designed cutter with a modern—at least in comparison to the other two—fin-skeg hull form.
Three very different hull forms built in three different materials.
So what's my point? Well, so much discussion in the cruising world revolves around what's the best boat for cruising. (And a lot about the best hull material too.) And many, perhaps most, of those participating in that debate lean toward whatever boat type they own or have had the most exposure to. (I know I have been guilty of this confirmation bias.)
But really, all of that is pretty much a waste of time, because what really matters is what kind of boat works for each of us, is safe for our intended purpose, and, most importantly, makes us happy. And there are nearly as many different answers to that question as there are cruisers.
So, while I think it's perfectly acceptable to say "I prefer this particular kind of boat for cruising", saying that a given boat type is best is just plain silly.
For example, in the past I have been pretty harsh about modern lightly-built wide-sterned mass-production boats with huge interiors. But really, if the owner plans to primarily cruise inshore, doesn't need a lot of gear storage, and, most important of all, likes that kind of boat, then the type can make perfect sense—writing the whole genre of boats off was definitely a mistake on my part.
That said, it does make sense to think about and discuss the strengths and weaknesses of different boat types, because this debate can help those looking for a cruising boat decide what's best for them, as long as we remain non-judgemental.
And that's going to be my New Year's resolution for 2018: More of the former (analysis) and none of the latter (harsh judgement).
That said, having as much varnish on a boat as Wilson does is just plain nuts.
Further Reading