Whenever we lift our OVNI out at a boatyard, she soon attracts a lot of attention. Partly that's due to the sight of a sizeable boat (seemingly) without a keel, sitting on her bottom, but especially the rudder in its kicked up position, pointing out behind her.
But equally as there are now many different yards building these aluminium centreboarders, so there are many variations on the type of control surfaces—lifting, spade rudders, twin rudders and/or a combination with daggerboards. The challenge for the designer is to come up with a robust, practical system that enables the boat to maximise the use of its shoal draft and beachability, whilst at the same time functioning effectively and safely offshore,  and being maneuverable in today's crowded harbours.
The rudder system on our boat has a lot going for it—it is robust and uses simple hydraulics to lift the lower section when in shallow water, but when down it is well immersed and provides good control. In the event of hitting a submerged object, a small core plug in the hydraulic pump will rupture, saving the rudder from major damage, which several owners we know can confirm. The propeller is well protected either when underway or when dried out with a solid skeg all around it. But, as we have found out, it is another thing that can give trouble, and requires additional maintenance. Alubat now seem to be going over to twin rudders, as on the 445, where, unusually, the rudders are aligned vertically.
Others such as Garcia used to use a spade rudder with a liftable single trim board ahead of the rudder on their older Philippe Harlé designs (Maracuja, Nouanni, Passoa), before going over to twin angled spade rudders on their more recent models. Owners I have spoken to like these boats a lot, and claim that the trim board is highly effective, on all points of sailing.
One of the more recent designs in this field is the Allures 44, where twin angled spade rudders are used in combination with a saildrive leg, sheltered behind a partial skeg. But equally, another very recent design, the Boreal 44 has opted for a single spade rudder with liftable twin daggerboards mounted ahead and outboard of the rudder, and uses a conventional shaft drive sheltered behind the keel box and partial skeg.
Pros And Cons
These designs tend to be quite beamy, to give them additional form stability, and many of the most recent designs have the beam drawn well aft, so the designer has to do some smart thinking to keep the rudder immersed when heeled hard over. Undoubtedly, this is where angled twin rudders offer a benefit and have thus gained in popularity. But several owners have commented that they don't like the noise associated with the exposed windward blade slapping waves, although they are impressed with overall controllability. It has also been suggested that angled twin spades off the centreline are more exposed to damage from floating debris, or in the event of a hard grounding.
Centrally mounted spade rudders on the boats from Garcia (and others) seem to have a good record of reliability as far as I can ascertain, and the combination with daggerboard(s) seems to work well.  With a substantial skeg extending below the propeller, there is also some shelter for the rudder, which has been much improved on the Boreal (where the rudder is well immersed) by the mass of the keel box.
In Harbour
These boats tend to lack much lateral resistance with their smallish keel areas, and with their relatively high freeboard, can be a handful in cross winds under power, especially if the centreboard is raised (don't try that is my advice…). Twin rudders that are a long way from any prop wash tend to exacerbate this, and generally speaking, if you spend a lot of time around small, tight marinas a bowthruster might be a necessity to stop your hair from going prematurely grey! Otherwise, it's a case of keeping more way on than you might like, fitting the best stopping prop that you can afford and spending some time practicing until you're confident in your close quarters boat handling.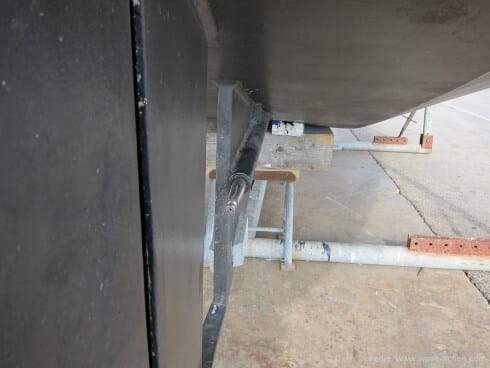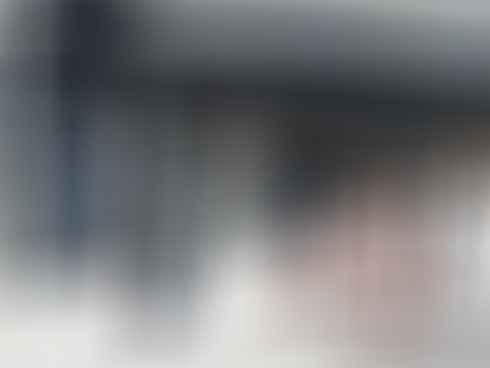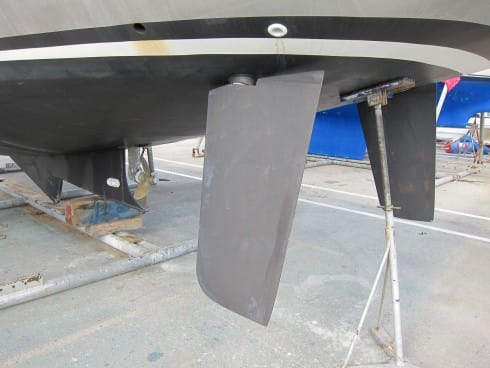 The Verdict?
There is probably no perfect solution. All of the options have their good and bad points. Nowadays, much will also depend on whether you might be looking at a new or used boat, given that the available options have been changing over recent times. Ultimately, all of these systems have been shown to work effectively offshore—look at the track records of any of these designs and you'll find they have been taken just about everywhere.  The older, simpler systems are well proven though, and it will be really interesting to find out whether the newer approaches stand the test of time just as well. It would be good to hear from anyone out there with experience of any of these boats to help build a better picture. Please leave a comment.
Further Reading