One of the most important factors in making safe seamanlike passages is getting as much rest as possible. And one of the most important factors in getting enough rest is having a proper seaberth.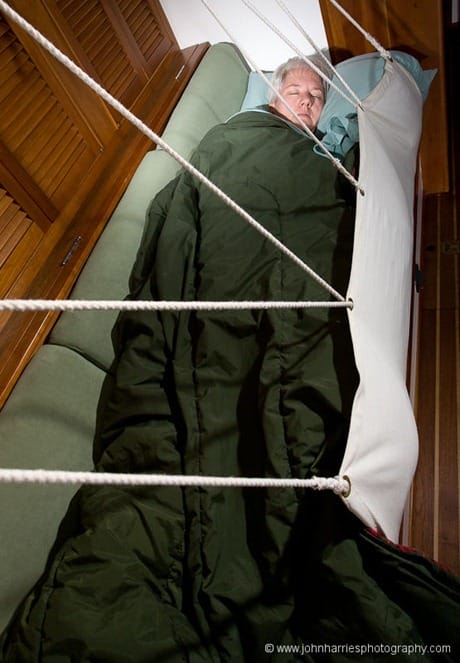 Though it took several iterations over a number of years, we think we now have the perfect seaberth on Morgan's Cloud:
Close to the companionway in case the person on watch requires assistance;
Long enough to stretch out in;
Wide enough for comfort in benign conditions (28"/71cm wide) with the option of narrowing it to prevent rolling in rougher conditions (22"/56cm wide);
A proper leecloth that allows us to climb in easily at the foot of the bunk, yet keeps us secure in heavy weather because it extends almost to the head of the bunk.
Want proof of how good our seaberth is? All you need to do is listen to the heart-felt "scratcher groans" emitted by the off-watch when climbing in and the heart-felt groans of despair emitted by the on-watch when climbing out!
Related Reading