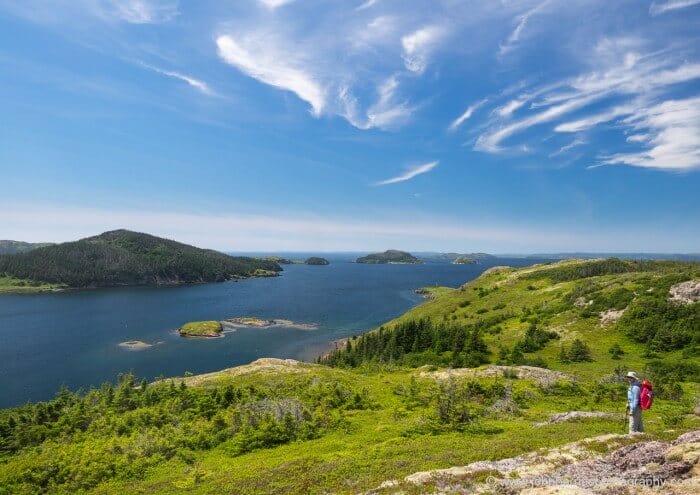 A while ago, John and I were hiking along a woodland trail on the Eastern Shore of Nova Scotia and we wondered, as we often do, how many miles we've hiked in the almost 20 years that we've been together. I don't even know how we would figure that number out but suffice to say it's a lot!
After we finished wondering that (walking seems to foster this kind of rumination), we started thinking about the gear that makes hiking such an enjoyable activity for us, from woodland trails in Nova Scotia to wilderness scrambles in Greenland to non-technical (small) mountain climbs in Norway.
We thought we'd share what we use with you:
Waterproof boots: we used to wear traditional heavy leather hiking boots but have lightened up to waterproof day hikers.

The real reason we like to hike so much.

Layers: light wool or synthetic t-shirt (no cotton!); merino wool long underwear; lightweight, easily drying pants and collared shirts; heavy fleece sweaters.

Wind resistant, waterproof Goretex outer layer. Pants with leg zippers, so they can be pulled off and on without removing boots.
Shell tops with pit zips for ventilation and pockets positioned for easy access when wearing a pack.
Tilley hats: sun protection, rain protection, and it makes everyone who sees us feel better about their own fashion sense since we look so dorky but, hey, we're Canadians so we have to wear Tilley.
Telescoping sticks: for keeping our increasingly precarious balance and for beating off dogs, coyotes and mosquitoes (they're big in the north, you know).
Comfortable day packs: so carrying all the important stuff (i.e. food) doesn't hurt so much.
Camera clip for backpack strap: keeps the weight of the camera off John's neck.
Bag or tupperware container for hunting/gathering: berries, sea glass, shells, interesting (small!) rocks…
Light aluminum .6 litre water bottles: SIGG is our favourite.
Swiss army knife: for collecting chanterelle mushrooms, also important for survival gear.
Foam pads: to soften hard cold rocks for our aging bony butts.
iPhone (even when there's no cell coverage the compass and GPS work).
Survival gear, in case we're benighted: waterproof matches, whistle, heat blankets, string, tarp (also important for first aid kit), headlamps.
Bear spray (plus more aggressive bear deterrents and protection in the Arctic).
First aid kit with tarp: saved our ass when John fell.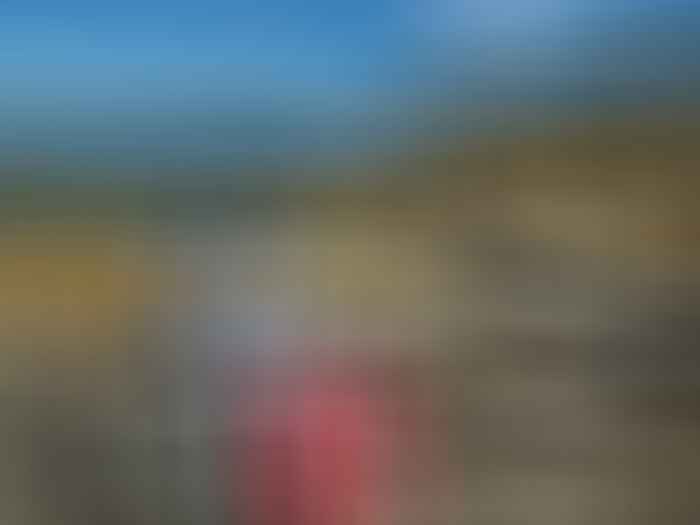 None of this stuff is inexpensive, and some of it is ludicrously dear, but over the years we have found that in the long run it pays to buy quality, both for utility and longevity.
And yes, some of this gear we never need or use…until the time we did.
One More Thing
We thought we would close with a vital video tip.
Sorry about that. Just proves that a still photographer playing with video, and editing same, is a dangerous thing.
Comments
What hiking gear have you found that works for you? Please share with a comment.