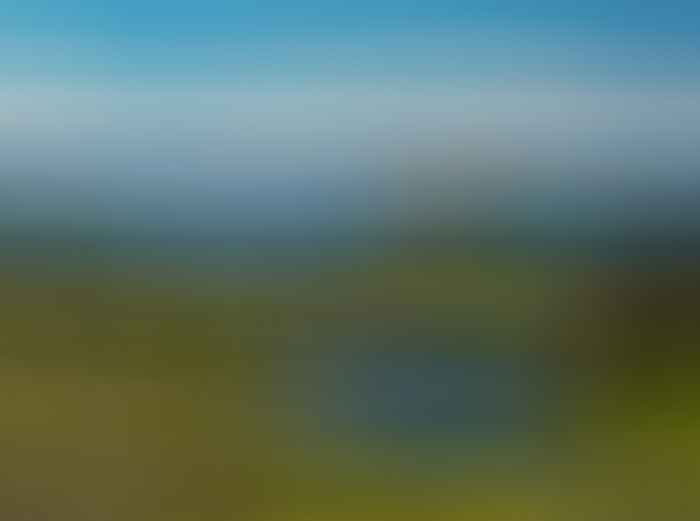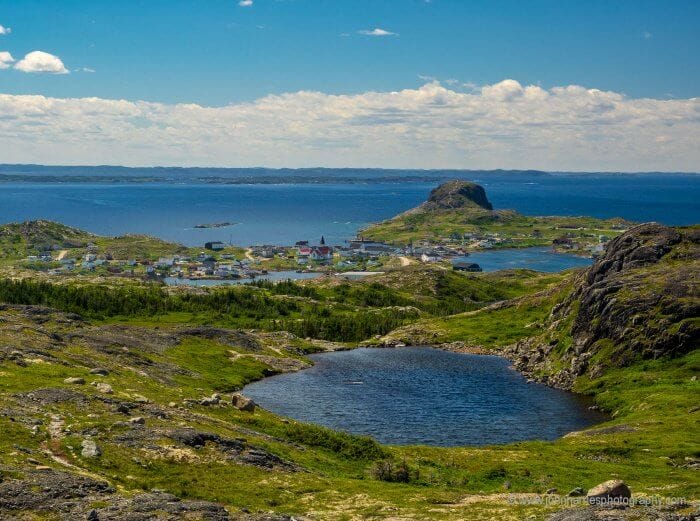 Over our years of cruising in Newfoundland, John and I have been the recipients of incredible generosity; however, the latest kindness bestowed on us may very well be the most moving of them all. It occurred on Fogo Island, a place much in the public eye lately due to the Fogo Island Inn.
We spent our first two days at Fogo Harbour, a fishing harbour on the north coast of Fogo Island, hiking the fantastic local trails in a very uncharacteristic heat and humidity wave.
On day three, feeling the effects of two days of hiking in the heat, we decided to take it a bit easier, opting for activities that required either sitting or gentle forays around town.
After a trip to the grocery store (okay, that walk wasn't all that gentle, as I'm sure our packs weighed a ton each, but it was relatively short), we decided to visit two museums located on the opposite side of the harbour from where Morgan's Cloud was moored.
We knew a front was imminent, but didn't think it was going to happen that soon or be very dramatic. (Environment Canada radar doesn't cover Fogo, so we couldn't check on the rain. Now that's living on the edge…literally!)
It was still so warm and humid when we left the boat, we went out in t-shirts and shorts. And, since were going to stay close by, we didn't bother taking sweaters or rain gear. (You know where this is going, don't you!)
When we exited the first museum, it was just starting to cloud over and there were a few spits of rain with slightly cooler temps, but it didn't seem too bad, so we walked over to the second museum.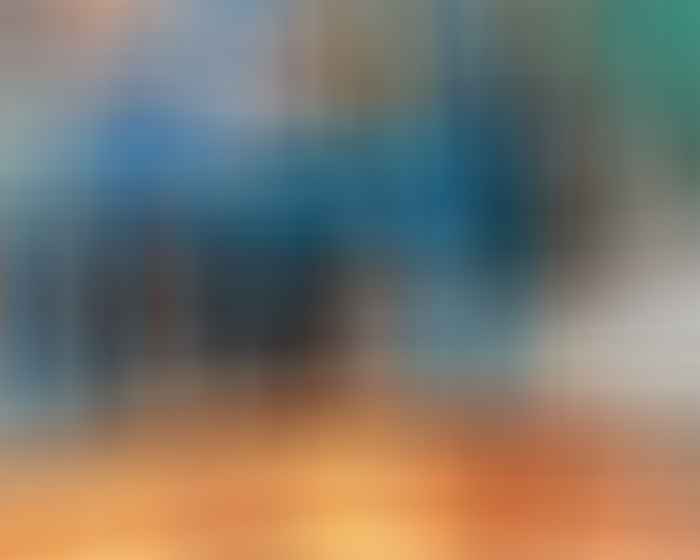 And then, while we were perusing historical artifacts from the early days in Fogo Harbour, it happened: torrential rain, a precipitous drop in temperature (from 24˚C down to 11˚C), a strong gusty north wind, and, let me not forget to mention, fog—in Newfoundland you can have gale force winds, rain and fog…a delightful combination!
Yikes! The 15-minute walk back to the boat was starting to look more like a marathon! But, nothing if not intrepid, we steeled ourselves and exited the museum at a trot.
Which is when the door of the house across the way opened and Frannie (who we had never met until this point) came barrelling down her front steps, yelling, "Get in the car…I'll drive you wherever you need to go."
Once installed in the car, she told us she'd been in her backyard and felt the wind come up and, having lived in Fogo Harbour all her life, she knew that it would bring in dramatically worse weather.
Having seen us enter the museum, she waited at her front door until she saw us come back out, not wanting the two ignorant under-dressed come-from-aways to get cold and wet (it was too late for the cold—we were freezing—but she forestalled the wet!).
Random acts of kindness are wonderful, but Frannie's premeditated act of kindness took our breath away.