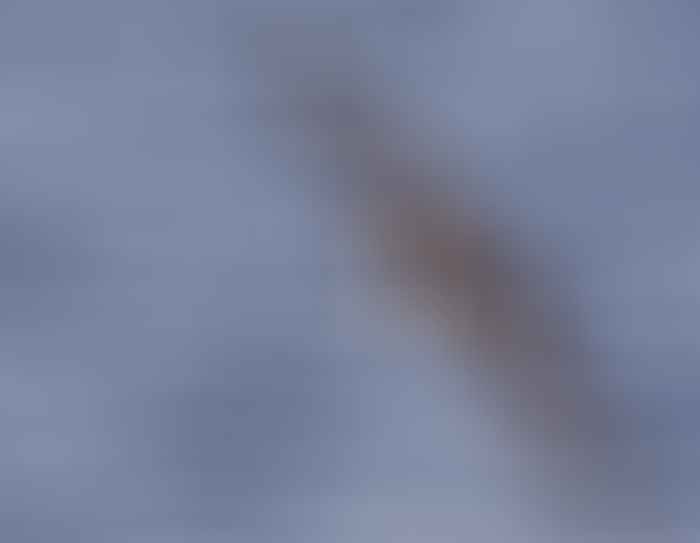 Late arriving in Nova Scotia once again, we took John and Phyllis' advice to get going for Newfoundland as fast as possible and not delay along the way. Far easier to simply get there quickly, maximise our time there and dawdle on the way back when the pressure is off.
So we moved around to Armdale in the Northwest Arm of Halifax Harbour, where there is a good anchorage, a fuel dock at the Armdale Yacht Club, an excellent supermarket just up the hill, and The Binnacle, Nova Scotia's number one chandlery, within walking distance. It's an ideal place to get the final details sorted out before heading off into remoter areas.
An Ocean Crossroads
There are usually some interesting ocean wanderers passing through this anchorage, which is always good as we get to meet old friends and make some new ones.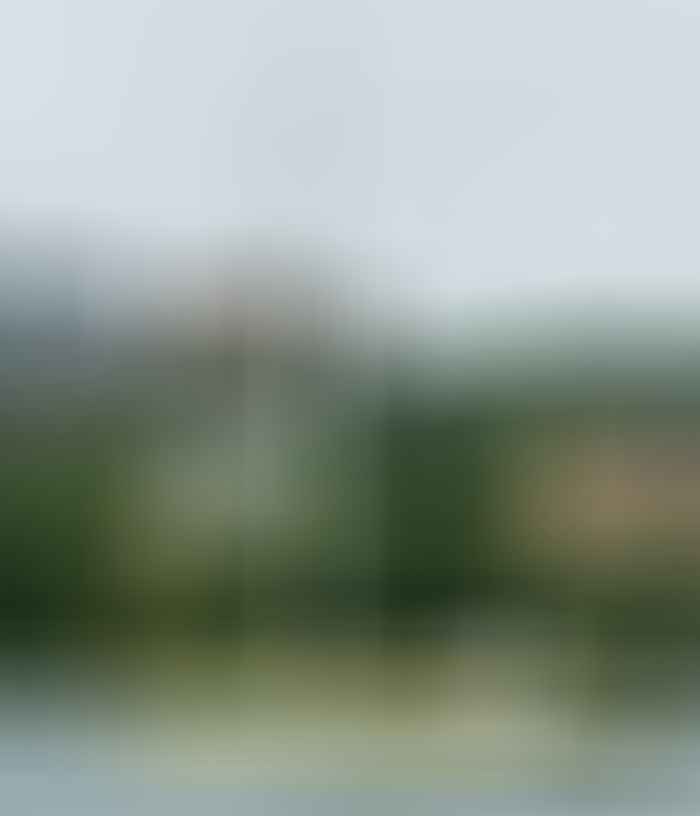 This time was no exception, as anchored just across from us was a fine, unpainted Garcia Nouanni named Cholgas, so we stopped by on our way ashore to meet the Swiss skipper Gil, who has been living aboard boats for over 40 years and has covered a huge mileage in this time, sailing singlehanded aboard a variety of boats.
He told us that his next adventure would involve transiting the Northwest Passage. Not only that, he plans to overwinter not once but two times along the way to get a proper feel for the place and its inhabitants. To which I can only say, rather you than me!
Making Haste

Heading east along the Eastern Shore is rarely hard, with the prevailing southwesterly winds ready most days to speed you along the way and this was no exception, so it was a case of early starts and longish days with only one brief anchoring stop planned in the Liscombe River before entering the Bras D'Or Lakes via the St Peters Canal.

In the event we were too late for the lock at St. Peter's and so went to anchor in Poulamon Bay on Ile Madame just opposite the Canal – it's always nice to visit new places and 'bag' another island.
But Be Prepared
Short on spare fuel filters we had arranged in advance for a batch to be awaiting us at Baddeck Marine, the last Volvo dealer we could call on before Newfoundland.
As I know to my cost in the past, all it takes is one bad batch of fuel and you can be changing filters every few hours, so it pays to carry plenty. And remote outports in Newfoundland won't have them, so the best (and only) thing to do is divert and sort that deficiency out.
The Big Bras d'Or Channel
Passage out of the Lakes to the north is via the Big Bras d'Or channel, and the tides through the narrows there can run at five knots or more, so it's necessary to get them right. With this firmly in mind we consulted the Canadian Government tide and current tables for the channel and worked our way up to Otter Harbour, just south of the bridge that crosses the channel, to anchor for the night and catch slack water next morning, as is recommended.
All well and good until we found ourselves punching a considerable tide all the way out, despite being (supposedly) in the right place at the right time. We tried to work out what we had got wrong, or even whether we were right all the time, but we are still none the wiser.
Once clear of the land we enjoyed a fast sail up the Cape Breton coast in a fresh southeasterly, with the intention of entering Dingwall for the night, but by the time we got that far up the coast there was a good sized swell running in from the east that didn't make us feel like attempting the very shallow bar in the entrance even with our shoal draft, so we opted to see what shelter we could find in the little cleft in the cliffs behind White Point.
Fortunately for us, the swell wasn't finding its way around the headland and so we anchored off the rock armour wall of the tiny harbour in 10m of water and enjoyed a quiet night dancing gently at anchor.
With the forecast wind set to remain firmly in the southeast, we were up with the lark and making tracks for Isle aux Morts at the western end of the southwest shore of Newfoundland, intending to anchor in Squid Hole on arrival.
This would be our first time crossing what local sailors call 'The Chuck' for its lunch-dislodging qualities, notorious for its notably lumpy seas out beyond the land, so we were naturally a little apprehensive.
But then we reasoned that actually, it sounded hardly any different from the countless crossings of the English Channel that we've endured over the years, so we charged off with two reefs in the main and yankee, at full speed. By mid-afternoon we were in fine spirits as we approached the land, although there were ominous signs on the horizon of thicker visibility, always a concern on this shore.

The Chuck Lives Up To Its Name
Which is when things took a decided turn for the worse, as the wind rapidly dropped light, then swung round into dead east and increased as the fog rolled in. Next thing we knew we were bashing straight into one of the most depressing aspects of these shores: a fog breeze, thick fog accompanied by a stiff wind.
After a few hours bashing into this and getting not very far at all, we decided to cut our losses, start the engine and bear away for Port aux Basques, which we had previously dismissed as too industrial a place to make landfall on such a romantic shore. It's funny how you can change your mind when the need arises.

So, blundering along in the fog, getting knocked about by a ridiculously rough sea now that the wind had swung round, we crawled painfully inshore. We knew Port aux Basques was in there somewhere as we were in regular and mandatory touch with their Harbour Control via VHF to avoid any conflict with emerging or entering ferry traffic.
This Looks Familiar
But the first we actually saw of the land was as we passed close to Channel Head and emerging from the worst of the fog found ourselves…seemingly…in the Outer Hebrides, the land and seascape redolent of Castlebay, Barra, complete with the presence of a huge ferry to add the final touch.
The stark, bare rocks, the absence of trees, the clusters of tiny houses – we were a long way from the verdant landscape we had left that morning.
Finding a Place
The few yachts already alongside the recently renovated Government wharf had sensibly bagged the best spots, so we tried the next best thing which was to go on the head of one of the wharfs, but the wake from an arriving ferry soon put paid to that moment of foolishness.
So, with the aid of Dave and Helen Savage, the friendly crew of Grace of Longstone, fellow Brits and Ocean Cruising Club members, we shifted across to the far more decrepit old pier to the north and warped Pèlerin backwards into a tiny cut overshadowed by a redundant fish processing wagon.
Picturesque? No. Sheltered from the southeasterly swell that was making its way into the harbour? Yes. As the wharf was pretty battered I set off to gather up a few old tyres that were lying around, to drop them down between us and the worst parts of the wharf where a few bolts were protruding.
I learned years ago when working charter boats out of remote fishing ports, it's up to you to defend yourself at all times day and night and, to facilitate that, there would usually be a pile of old tyres lying in the middle of a quay for all to help themselves. Whilst tyres can leave black marks on clean white hulls, that can easily be cleaned up – much better than suffering real damage from contact with rough wharves.
As the wind and swell picked up the next day, we sounded behind us with our lead line and after some kindly advice from a local trawler skipper we moved Pèlerin right back into this little pocket, still with nearly 6m under us.
With some of our fenders set up horizontally and the fender board also doing duty, we spent the next few windy days in peace and quiet, albeit with an all pervading fishy aroma from the trailer alongside us, watched over by a friendly bunch of retired fishermen who gathered daily on the bench behind us to critique our every move.
This took me back to my early sailing days into ports like Brixham, where you'd see the same weather-beaten old salts picking holes in their descendants' boat handling. They may have left the sea, but the sea will surely never leave them.
Time to Check Out Port aux Basques
I hadn't heard many positive things about Port aux Basques from other mariners, but the reality we found was quite different, that of a town that is coming to terms with change and making the best of it, including a determined effort to attract visiting yachts.
Not only has the main wharf been renovated, but whilst we were there the word was that funding had been secured to restore the other Government wharf too.
There's a recently renovated shower and laundry block that is open most hours, and the most friendly and helpful new dockmaster in Nikita Roberts-Osmond who went out of her way to make us all very welcome.
There are excellent shops in town and, just outside at the mall, diesel can be had at the gas station. There's a really good fisherman's chandlery right alongside the main wharf that has lots of useful kit, should you need it.
A Town Making an Effort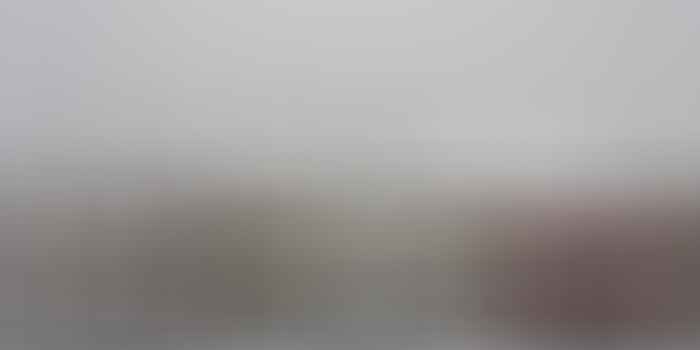 Most week nights there are local bands playing at the small pavilion behind the boardwalk, OK if country music is your thing.
It's clear that attempts have been made to make the place appear more cheerful to attract the ferry passengers into town, not just to park at the ferryport and depart.
That this seems to be working was confirmed by our abortive attempt to get dinner at a local restaurant, which was absolutely jammed to the rafters and where the waitress informed us that there would be at least an hour wait. There are some nice walks and trails in the vicinity, too, if you're wind bound and need to stretch your legs.
In fact, it's now a pleasant and practical place to stock up or change crews, with everything we need as a pit stop. If the current investment in yachting facilities is maintained, Port aux Basques could (and should) become a 'must stop' place for yachts cruising the coast.
What's Happening in Town?
The late, great comedian George Burns once said that it was "too bad that all the people who know how to run the country are busy driving taxicabs and cutting hair". Sound thinking, so I set off to find the local barber to get myself tidied up and hear the word on the town.
Finding him dealing with a retired fisherman customer, we got some sound advice for cruising this wild coastline and I was soon hearing the history of the town from men who knew it by heart.
Of the collapse of the cod fishery, the rise of the lobster and crab fishery, the young men moving away to the oil fields in Alberta and, more latterly, to offshore oil elsewhere in Newfoundland.
Tales of hard-working young men and women, mostly prospering in their new worlds, but still coming back home whenever they could, testament to the strong family ties for which Newfoundland is famous. And how the ferry port was now the town's major asset and its effect on local trade.
No mention of yachts, though, but I can only hope that in time our presence and spending might help keep this community going and prospering in the future. Thanks to the positive efforts being put in by the likes of Nikita and the town, I'd think there's every chance that will happen.