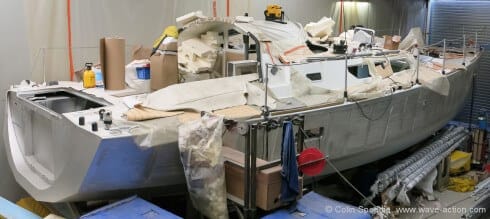 I rarely attend major boat shows these days, and sincerely don't regret it. In the past I spent many a day on stands for whoever it was that I was working for, or supporting, at that time, generally in the foul aired mausoleum that housed the late, lamented (?) London Boat Show at Earl's Court.
Not only was it a trial physically, but even then there didn't seem to be much to get excited about, and that was in the days when the likes of Swan still attended and displayed, and money seemed to be far more plentiful. But now?
Regardless of the era, it's obviously the case that boat shows offer the interested observer an insight into the direction that the market (and indeed yachting in general) is going, so when I get the chance I'll still turn up.
Attending the recent La Rochelle Boat Show gave me a golden opportunity to catch up on 'the industry', and see where we're currently headed, and if I'm correct in my analysis, it isn't the direction I think we'd all like to see.