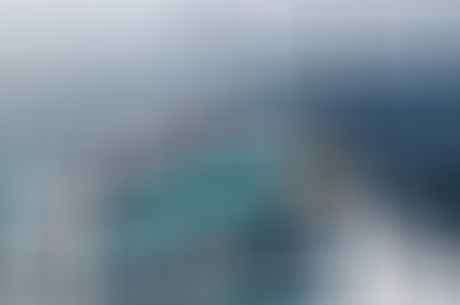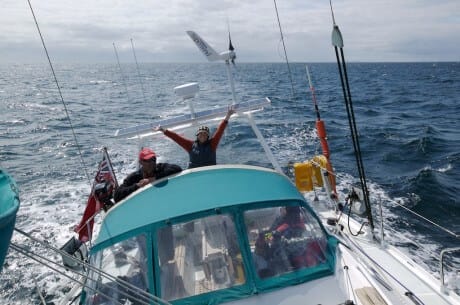 Welcoming friends or family to join you on a long leg is something we all look forward to, but in order to make sure that the reality matches the expectation, it pays to plan ahead. Oversights at this stage can lead to delays later, upset good relations, and even compromise safety, so it's only sensible that you play a part in helping to avoid them. It doesn't take much effort either, as a simple briefing document may be all that's required.
We think that a briefing document can be as short or long as it needs to be, relative to the experience of your crew. We try and cover practical matters like travel, health and life on board, including things that might be overlooked even by a seasoned traveler, and leave plenty of room for their individual curiosity – we're not looking to micro-manage people here. Two sides of A4 are more than enough in most cases, and as it is basically a distillation of the same process we have already conducted for ourselves, it isn't a lot of extra work.
Get Me There On Time
As they should have a basic idea of the voyage already, a basic guide to the best options for travel to and from the boat should be all that's required. Information on visa requirements, currencies and obtaining cash will always be helpful, particularly if multiple currencies are involved. If we have more than one individual joining at the same time, we'll put them in touch well in advance to see whether there are any benefits to be had in sharing travel arrangements. Not only does this offer potential cost savings for them, it's also a way of breaking the ice and starting to construct your team.
In Good Shape and Comfort
Inoculations may be necessary (or in date) for entry into some countries, so we usually direct UK crew to MASTA, where not only will there be full details of the minimum legal requirement, but also regional recommendations. If there is a health warning out for certain regions we'll pass this on, and let our crew know what precautions we/they can take. We suggest that it's a good idea to go for a medical or dental check up if they haven't been recently, or if they have any doubts about their well-being, and we always ask them to inform us of any medication they are taking, so that in an emergency we can pass that on to doctors.
Clothing recommendations linked to the climatic conditions throughout the voyage are included, together with a list of the personal gear we can provide, such as lifejackets, harnesses and foul weather gear. All we ask is that they let us know if they prefer to bring their own gear, so that we can leave our own kit stowed away. We outline the likely sleeping arrangements, so that they can decide what they need to bring to be comfortable – there's no need to bring a four seasons sleeping bag for West Africa, for example!
Day To Day Life
Everyone these days has a lot of kit that needs charging to function (cameras, phones, iPods, etc.) so we outline what facilities we have aboard to keep it all fed, including plugs, sockets and adapters. We list the books we carry (regional bird or wildlife guides) and suggest others such as Rough Guides (or websites) that can offer useful cultural, social and personal safety guidance, together with a list of fiction or non-fiction works that might help them get more out of the voyage. As with personal gear, whatever we can do to reduce the amount that they have to carry (and we have to find a home for) is good news.
Emergencies
Lastly, we provide an inventory of the emergency equipment we carry, including all of the relevant information concerning our ability to make or receive contact when at sea, such as our satellite phone number, boat email address and VHF call sign. We provide contact details for our local Coastguard station, who hold full details of Pèlerin and all of her equipment via the UK's excellent CG66 scheme [superseded by RYA SafeTrx in 2018], with instructions on how (and under what circumstances) to contact them. This is all provided on a separate sheet, so that it can be printed off to reassure and inform  their own family and friends.
We try to get our briefing document out at least three months in advance, to allow plenty of time for important items like inoculations and visas that can take time, and to allow for lapses in memory!
A Good Idea, Or an Unnecessary Extra Burden?
We see a briefing document simply as a means of helping us all to get the most out of our time together, through avoiding many of the pitfalls that can be far more easily dealt with beforehand at home rather than later in a foreign place with a different language. Our stress levels are lower because we know that we have reduced the chance of a simple oversight that could mar the voyage, and our friends can get a feel for the adventure and the team. Together we can all get ready for the big day confident that the basics, at least, are likely to be in hand.
As promised, here is an example of our briefing document. As I outlined in Part II of this series of posts, it comes in two sections, the first two sides being for our guest, the third side to be copied and distributed to family and friends as necessary. Obviously this is only a rough example, and is only intended as a template for your own version, should you wish to make one. We find that it works for our friends, and that the detail in the second part is much appreciated by the people at home–hope you like it.
View the complete document here.
Comments
Do you provide a basic briefing document for crew who you plan to join you? Or do you trust them to prepare themselves? Let us know with a comment.